2018 marks ten years since the downturn in Vietnam's real estate market and nearly five years of recovery. As with a decade ago, FDI inflows are concentrated in the high-end residential segment, according to the latest report from JLL.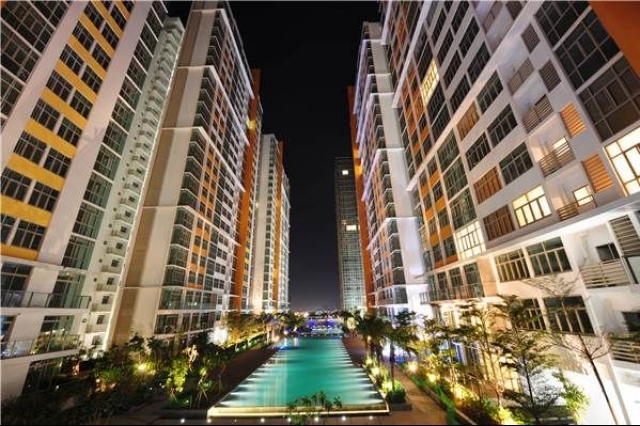 Famous names in the market include Keppel Land and CapitaLand, with the first high-end real estate projects in the country such as The Estella and The Vista. The total supply of high-end apartments in Ho Chi Minh City as at the end of 2007, at approximately 1,700 units, of which about 1,000 units were from FDI projects, was a very small proportion compared to the city's population of 6.85 million at that time.
"Since the market share of FDI projects is not high, the average price of high-end primary stocks in 2007 was at $2,800 per sq m (at an exchange rate of VND16,112), representing an increase of 86 per cent compared with sales launches in the previous year," according to Ms. Khanh Nguyen, Associate Director, Capital Markets of Vietnam, at JLL. 
"This created a supply-demand imbalance that pushed prices beyond the affordability of homebuyers with real demand. There has been a long queue of buyers trying to compete for the very limited availability of these products due to speculation."
"During this period, the expected return on real estate investment projects by foreign investors is usually at 30 to 35 per cent, which is very high, leading to registered FDI in real estate, mainly from Asian countries, reaching a record high in 2008 of $23 billion, accounting for more than 30 per cent of registered FDI capital. In the last three years this has been 7 to 9 per cent."
Figures from JLL show that as at March 2008, after overheating in the market during 2007 and the impact of the global financial crisis, monetary instruments were unmanageable, as interest rates increased rapidly, to 25 per cent, and peak inflation to 23 per cent. 
Subsequently, the real estate market fell into a recession and FDI inflows also fell. Capital flows began to recover by the end of 2013 and early 2014.
Since then, the market has seen the participation of other foreign investors such as Hong Kong Land (The Nassim), Frasers Property (Q2 Thao Dien), and Mapletree (One Verandah).
JLL noted that they are not new investors in Vietnam, but rather are looking to expand their residential portfolio outside of traditional investment in the construction / ownership of leading Grade A or Grade B office buildings in Hanoi such as Pacific Place, Central Building, and 63 Ly Thai To, and in Ho Chi Minh City such as M Plaza and Me Linh Point Tower. Other prestigious investors from Japan include Daiwa House, Nomura and Sumitomo, investing in projects in District 7, and South Korean corporations such as Lotte Group and GS Investments in the Thu Thiem New Urban Area in District 2.
Over the years, FDI inflows into the real estate sector in Vietnam have often ranked second or third, following manufacturing and processing.
The market has been a magnet for foreign investors, especially those from Asia, such as Japan, South Korea, Singapore, Hong Kong, Taiwan and China. 
Their share of total FDI in all industries, including real estate, accounts for 73.9 per cent, followed by the EU with 15.2 per cent. 
Most EU investors invest in fields such as design, electronics, home appliances, and furniture. 
The need to expand their footprint in Vietnam, however, has seen them head to investment in commercial real estate through acquiring buildings for their headquarters or showrooms in non-CBD areas.
US investors are also key players in Vietnam, ranking third in FDI capital. Although there is no official breakdown of figures on FDI inflows into real estate sector by country, it can be seen that there has been increasing interest from private equity firms as they consider Vietnam to be an attractive investment destination.
JLL concluded that given monetary policies are expected to stay neutral-to-accommodative to support growth when FDI inflows in the hundreds of millions of dollars are poised to enter the real estate market, the market continues to stabilize and grow. 
M&A activities and other forms of direct investment will continue to reach new records.
VN Economic Times