The real estate market is predicted to witness the most merger and acquisition (M&A) deals in 2018.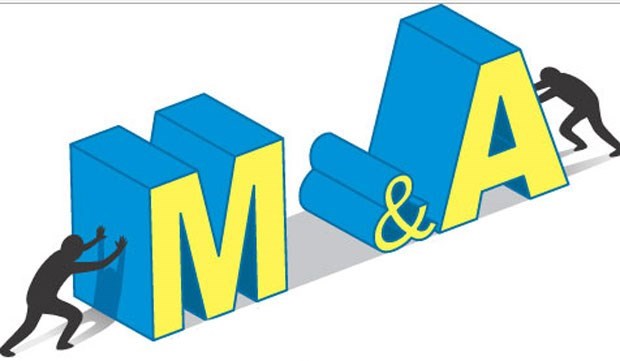 A report of the Vietnam M&A Forum 2018 showed that in 2017, the sectors with the highest M&A value were consumer goods with 57 percent of the country's total value, real estate (27 percent), finance-banking (4 percent) and chemicals (3 percent). However, in the first six months of 2018, real estate rose to top position with 66.75 percent, followed by finance-banking (19.06 percent) and industrial production (9 percent).
Dang Xuan Minh, AVM Vietnam's CEO, said that M&A transactions in the property market focus on projects in big cities, new urban areas with a high population density and resorts and hotels in the downtown areas, which are drawing attention from both domestic and foreign investors.
Several real estate investors have attracted foreign investment to develop projects, such as Vinhomes, Bitexco and Nam Long. Real estate is one of the five sectors attracting the most foreign investment in Vietnam.
M&A value continued to rise 55 percent year-on-year to reach 3.55 billion USD in the first six months of this year.
Vietnam's M&A market is forecast to reach 6.5 billion USD in 2018, equal to 63.7 percent of 2017's figure.
The market exceeded the 10-billion-dollar landmark for the first time last year, a nine-fold increase against 2008, with the record deal of the decade the 4.8 billion USD ThaiBev (Thailand) paid for a 51-percent stake in Sai Gon Beer-Alcohol-Beverage Corp (Sabeco).
Le Trong Minh, editor-in-chief of Vietnam Investment Review, said the M&A boom in 2017 and first half of 2018 was fueled by the initial public offerings of big enterprises and encouraging economic policies, which will remain the driving force for the market.
According to Deputy Minister of Planning and Investment Nguyen The Phuong, the process of economic integration and restructuring has accelerated SOE equitisation as well as the development of private sector and foreign investment, opening up more M&A opportunities in Vietnam.
However, he also pointed out some challenges to the M&A boom in the next period, including rising protectionism, trade war (especially between the United States and China), geopolitical tensions and decelerating growth in big economies.
In 2018, M&A deals in Vietnam are expected to continue focusing on real estate, consumer goods and retail. In addition, the fields of telecommunications, energy, infrastructure, pharmaceutical and education will also be on radar of investors.-VNA