Commercial banks' liquidity was good in the first half of this year thanks to the State Bank of Viet Nam's (SBV) net injection of nearly VND210 trillion (US$9.17 billion), the latest report from the National Financial Supervisory Commission showed.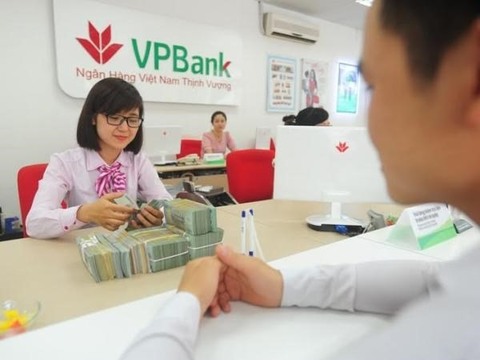 Commercial banks listed interest rates for dong loans at 7-11 per cent per year in H1. 
The injection was used to buy foreign currency to build up the country's foreign reserves, according to the report released on Thursday.
During the Government's regular cabinet meeting recently, SBV Governor Le Minh Hung also reported that the central bank bought some $11 billion in the first half of this year, raising the nation's total foreign reserves to roughly $63.5 billion.
Besides the net injection, the liquidity of commercial banks in H1 was also supported by a rising amount of deposits and a slowdown of credit. The commission's report showed that the capital mobilisation in H1 rose by 8 per cent year-on-year while the credit growth during the period was estimated at only 6.5-6.9 per cent.
Thanks to the good liquidity at commercial banks, interest rates in the inter-bank market remained at a low level in the first six months. By June 25, rates for overnight and one-week loans stood at 1 per cent while it was 1.6 per cent for one-month loans, down 0.7-0.8 percentage points against the end of May and 1.6-2 percentage points against the same period last year.
Despite the good liquidity, commercial banks still kept interest rates for deposits relatively stable at some 4.2 per cent per year for short-term deposits and 7.5 per cent for long-term deposits.
The banks listed interest rates for dong loans at 7-11 per cent per year depending on the duration of the loans. The rate for dollar loans was at 2.4-7 per cent per year. During the period, some banks also cut the lending rate by 0.5 percentage points for some priority sectors such as agriculture businesses, firms producing goods for export, small- and medium-sized enterprises, enterprises operating in auxiliary industries and hi-tech enterprises including startups.
As for the foreign exchange market, the commission's latest report showed that as of June 28, the central bank's daily reference exchange rate was adjusted up to VND22,655 per dollar, up 0.27 per cent against the end of May and 1.07 per cent against the beginning of this year.
Commercial banks listed the dollar/dong exchange rate at VND22,965 per dollar on June 28, up 0.7 per cent against the previous month and 1.1 per cent against the beginning of the year.
In the unofficial market, the rising rates were some 0.96 per cent and 1.63 per cent, respectively. — VNS