The government's refusal to extend the deadline to look for strategic investors closes the gates for foreign investors looking for a strategic stake in Vietnam Oil Corporation (PV Oil).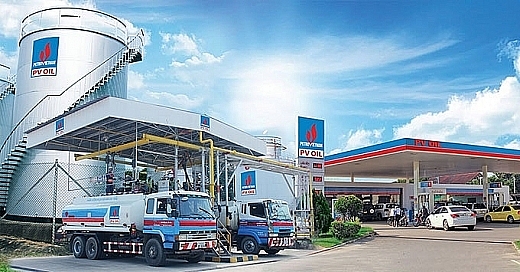 Accordingly, in the upcoming time, PV Oil will halt the share sale for strategic investors and will focus on preparing for the annual general shareholders' meeting as a joint stock company. The AGM is expected to be organised in early August.
The representative of PV Oil added that the firm will continue to collect opinions from the government and relevant authorities for the next divestment of the state-owned stakes and then notify investors at a later time.
Previously, in May, PV Oil released the names of the four competitors meeting the criteria to join the auction to become its strategic investor.
The four investors include two foreign firms, namely SK Group (South Korea) and Idemitsu (Japan), as well as domestic firms HDBank and Sovico Holdings.
According to the initial plan, PV Oil would organise a public auction to select the strategic investor paying the highest price. The government was expected to acquire VND9 trillion ($397.4 million) from the deal in case the auction started at the same price as the IPO (VND13,400).
According to Decision No.1979/QD-TTg, PV Oil had to complete the sale of shares to strategic investors within three months after its equitisation plan was approved.
However, Cao Hoai Duong, general director of PV Oil, stated that this time the company issued stricter criteria for strategic investors, thus, it would be necessary to extend the deadline so that interested investors have time to negotiate.
Thus, PV Oil requested the Ministry of Industry and Trade and the prime minister to extend the deadline to early July, which was promptly refused.
VIR