The local business environment has not witnessed strong reforms although the Government has made efforts to improve the same over the past years, according to experts.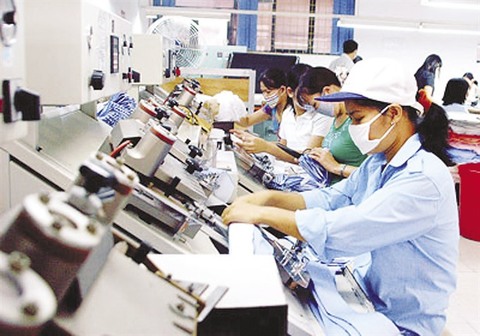 Representing the business community, Dau Anh Tuan, head of Legal Affairs under the Viet Nam Chamber of Commerce and Industry, said the Prime Minister had expressed his willingness to improve the investment environment but not many ministries reciprocated. Therefore, not many reforms were introduced in the administration.
Tuan said the Government's policies over the past years had reduced costs, creating favourable conditions for businesses to operate. However, recent proposals on law and policies have had the trend to increase tax rates, including value-added tax, special consumption tax, natural resource tax, personal income tax and corporate income tax. Some localities also charge a fee for infrastructure and seaports. These are creating problems for the business community, he added.
Assessing the business and investment environment as well as business development for 2016-18, Tran Thi Hong Minh, director of the Ministry of Planning and Investment's Department of Business Registration Management, said the current procedure for entering the market was simpler and more convenient.
But there are still some difficulties, she said, adding that the Government should continue to reform the legal system for enterprises to promote freedom in business activities and create maximum favourable conditions for the development of enterprises. Meanwhile, although more attention has been paid to coordination between State management agencies, it has not been efficient, while inspection and supervision in many localities are inadequate. This has led to poor quality in the management of enterprises after registering establishment.
According to the Department of Business Registration Management, the process of implementing procedures of establishing enterprises has had eight steps since 2017 and is completed within 12 working days, a 12-day reduction from 2016. The administrative procedures on registration of enterprises have also had significant reforms.
Target in 2020
With the reforms over past years, Viet Nam has set a target of having one million enterprises operating efficiently by 2020. Howerver, the country is still facing obstacles to achieving its target, according to experts.
There are currently over 600,000 enterprises operating in the country, and over the next two years, it aims to create more than 300,000 newly established enterprises, or 150,000 enterprises annually, to reach its target.
According to the monthly statistics of the Ministry of Planning and Investment (MPI), this target is not easy to achieve, because as well as newly established enterprises, many companies are stopping their operations.
To promote economic growth, the Government has issued Resolution 35 to support and develop companies by 2020, with the goal of having one million enterprises that operate effectively, reported the Dien dan doanh nghiep (Business Forum) newspaper.
The Prime Minister, ministries and relevant sectors have made considerable efforts to remove business barriers and improve the investment environment, to reduce the administrative obstacles facing businesses.
However, according to experts, the reform process is still in the planning or draft stages. New reforms aim to not only reduce barriers, but to also create positive institutional changes and real policies that will promote the business community.
Nguyen Hoa Binh, chairman of Peacesoft Company, said that Viet Nam's policies are constantly changing while its business environment and legal regulation often lack consistency and transparency, which have led businesses and investors to face many risks.
Nguyen Huu Luong, deputy director of Ha Noi Small and Medium Enterprise Support Centre, said that the target of having one million businesses by 2020 was not easy, and requires determination and supports from all ministries, sectors and regions, to create the appropriate business environment and a revolution in Viet Nam's start-up business sector.
Pham Thi Thu Hang, director of the Institute for Enterprise Development under the Viet Nam Chamber of Commerce and Industry, said that Viet Nam may not reach this target.
To achieve the target as proposed by Resolution 35, the nation must create an average of around 150,000 new enterprises per year, which must operate effectively and be able to pay corporate tax. However, the number of businesses going bankrupt is almost the same as the number of new businesses.
According to Hang, businesses, especially private enterprises, will be key drivers of economic growth in 2018.
The country's internal problems, such as a lack of access to the latest technologies, are also affecting the development of companies. The productivity, efficiency and competitiveness of the economy have improved, but have not advanced to the required levels, and only a breakthrough will create the appropriate conditions.
The competition between domestic and foreign firms will increase, and new policies will be implemented that could increase costs for businesses.
Economic expert Nguyen Dinh Cung said by the first quarter of the current year, ministries have cut and simplified 738 business regulations.
He added it is not easy to achieve the goals under Decree 19/2018 to abolish and simplify more than 1,968 business regulations, and ministries must cut 500 circulars and draft decrees.
According to the MPI's Business Registration Management Agency, the number of newly established enterprises rose by 3.5 per cent annually to 52,322, with a total registered capital of VND516.9 trillion (US$22.7 billion).
During the first five months of the current year, 13,267 companies resumed their operations, an annual decrease of 1.4 per cent while 15,974 enterprises temporarily stopped their operations, an annual increase of 24 per cent. — VNS