The local sugar industry once again cries for more support as the sugar stockpile has kept mounting. As of the end of May it had reached an estimated 670,000 tons.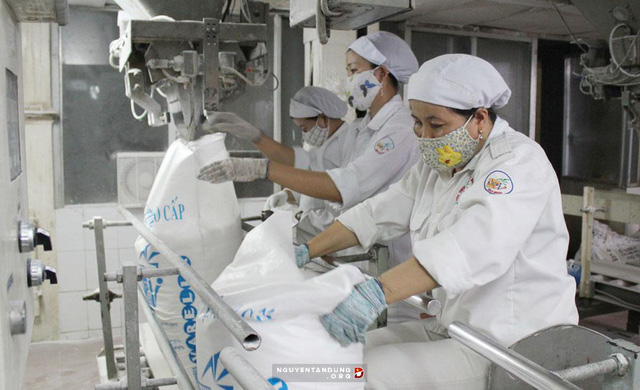 The rising inventory is attributed to an overwhelming flow of sugar smuggled from Thailand, according to the Vietnam Sugarcane and Sugar Association. 
Therefore, local players want tougher measures on the part of the State to minimize or stonewall the illicit sugar trade so as to safeguard the local industry as well as farmers.
In fact, the protectionist cover by State agencies for the sugar industry has long persisted, and the situation is poised to continue in the next couple of years, as the Government has decided to postpone the implementation of the ASEAN Trade in Goods Agreement (ATIGA) for the sugar sector to 2020 instead of 2018. 
Such a line-item implementation of the regional trade deal coupled with a stringent sugar import quota under the World Trade Organization is already a strong boon for local sugar producers, but the domestic industry still struggles. 
A serious question surfaces as to whether sugar producers should be protected for good.
The key problem behind the consumption turbulence for local sugar plants, however, is not the rising volume of smuggled sugar, but their poor capacity to control costs. 
Data of global sugar trade shows that white sugar contracts inked last week for August delivery stood at US$351 a ton, having risen from US$342.1 a ton for contracts sealed on June 16. 
That is to say the global price is below VND8,000 a kilo.
Meanwhile, the local price of white sugar on June 23, according to local media, was quoted at VND16,000 a kilo, or twice the global rate, while local lower-grade sugar also retails for VND12,500 to VND13,000 a kilo.
The higher local price is due to steep production costs. Local sugar players, in pleading for the State support in the past, have repeatedly cited numerous reasons, including outdated technology and the lower farm productivity of sugarcane compared to Thailand's. Such explanations are correct, but not necessarily the right ones to demand a protectionist cover for long.
In fact, maintaining the protection of the sugar industry has mainly benefited dozens of sugar plants, and farmers to some extent, but at the expense of tens of millions of consumers, and thousands of other food processors and beverage makers using sugar as a key ingredient.
Economic restructuring requires bold moves to relinquish those businesses of low competitiveness and focus resources on sectors with better comparative advantages for further development. 
If sugar plants have no way to achieve growth visions to compete with global players, there should be no need to safeguard them while doing harm to consumers and other business sectors.
The excuse to protect farmers, as resorted to by sugar plants in demanding protection, can hardly be justified as well, since farmers will also switch crops, as seen in reality, if sugar farms do not ensure good profitability for them.
SGT