Foreign investors may have to wait for a long time to buy MobiFone shares, especially after the authorities have published the conclusions of the AVG inspection.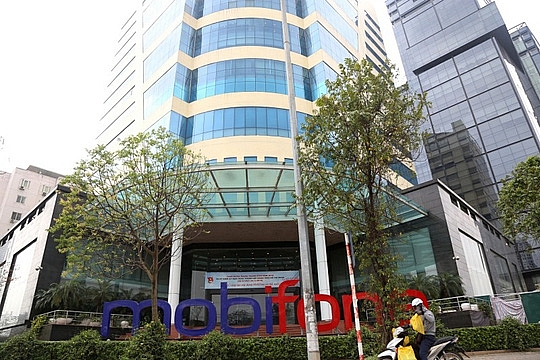 MobiFone headquarters in Hanoi. Photo: nld.vn

Foreign investors interest in MobiFone's equitisation
In mid-May, Sweden-based Comvik Group for the third time showed aspirations to become the strategic partner of Mobile Telecom Services One Member Ltd. (MobiFone) by taking part in its equitisation. The group first expressed its desire in 2014.
In particular, since the government decided to equitise MobiFone in 2006, Marc Beuls, managing director of Millicom International Celluar SA Group—the parent company of Comvik—has been talking about potentially buying into MobiFone on the stock market.
at least six months of waiting time for mobifone shares Serious violations during MobiFone-AVG acquisition to draw penalties
Not only Comvik, but many other foreign investors, including Singapore Telecommunications Ltd. (Singtel), Norway-based Telenor Group, and Australia-based Telstra Co., Ltd. expressed interest in buying MobiFone's stocks.
MobiFone's value remains unknown
Currently, MobiFone's value remains unknown because its valuation is only valid for 18 months, while the firm's last valuation was in 2015. The country's third largest mobile network operator's issues related to the AVG acquisition as well as the M&A with VinaPhone have been delaying its equitisation, despite several evaluations since 2008.
MobiFone landed in scandal after using state-owned capital to buy 95 per cent of AVG's shares for VND8.9 trillion ($392 million), while the firm's real valuation was VND1.983 trillion ($87.3 million) only.
In 2008, Credit Suisse was chosen as an equitisation consultant and set MobiFone's valuation at $2 billion in 2009.
However, the equitisation process was delayed to 2011 because MobiFone was forced to separate from its parent company VNPT Group in accordance with Decree No.25/2011/ND-CP.
In June 2014, Ho Chi Minh City Securities Corporation (HSC) estimated MobiFone's value at about $3.4 billion, saying it could have increased to even $4 billion if its revenue and profit continued to increase after the initial public offering, which at the time was thought to come in 2016-2017.
Most recently, in September 2015, MobiFone signed a contract with Viet Capital Securities JSC to consult and appraise its value as well as to prepare its initial public offering (IPO). However, over the past two years, there has been no information about MobiFone's actual value.
How long do foreign investors have to wait?
At the mid-May meeting of Deputy Prime Minister Vuong Dinh Hue and Comvik Group, Hue said that the long-delayed conclusion as well as difficulties in the M&A between MobiFone and VinaPhone are the main reasons behind the more than 12 years of delay in its equitisation.
However, the Central Inspection Commission has already announced its conclusions on MobiFone's violations in buying 95 per cent of AVG, which should make it possible to draw up a schedule for the equitisation.
However, hiring a new valuation consultant is quite difficult as the firm has gone through quite many of them already. In addition, the process of value assessment will take at least six months. Therefore, not counting the time of finding and hiring consultants and handling its violations, maybe investors will have to wait until early next year to buy MobiFone's shares.
At the same meeting with Comvik Group, the DPM also revealed the plan of staging MobiFone's initial public offering (IPO) in 2019, which is expected to lure in foreign investors by the droves.
VIR