Contrary to the profits reported by Viettel and FPT, numerous state-owned firms are suffering with overseas investment.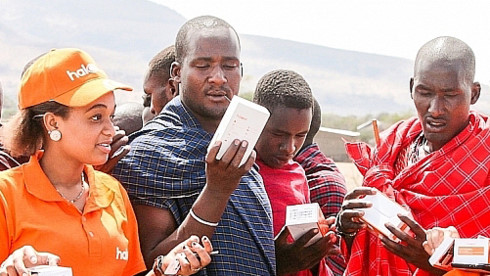 According to a report summitted to the National Assembly at its on-going session, as of December 31, 2016, the 18 state-owned groups and corporations fully owned invested in 110 projects with the total registered capital of $12.61 billion, almost all of which are investments in telecommunications, oil and gas exploration, rubber plantation, and mineral exploitation.
PetroVietnam topped the list of investors in terms of capital, being responsible for 53 per cent of outbound investment capital.
The group and its subsidiaries registered investing $6.68 billion to expand overseas activities, especially in the area of oil and gas exploration and production.
Notably, it found partners in promising regions such as Russia and the Commonwealth of Independent States, Southeast Asia, North and South America, North Africa, and the Middle East, which have vast oil and gas reserves, good investment climates, and friendly relations with Vietnam.
The second position belongs to Viettel, the military telecom group, with $2.13 billion registered capital.
The other big investors include Vietnam Rubber Group (VRG) with $1.412 billion in rubber tree plantations in Cambodia and Vinacomin which has many mining projects overseas.
According to the statistics of Viettel, in 2017, the corporation's revenue from overseas markets was VND38 trillion ($1.7 billion), signifying an increase of 38 per cent on-year, nine times higher than the average growth of the global telecommunications sector.
Notably, revenue from Cameroon increased by 103 per cent on-year, Mozambique by 79.03 per cent, and Peru by 37 per cent. I
In the fourth quarter alone, the total revenue from overseas markets increased by 40 per cent.
At present, Viettel is the only Vietnamese enterprise with revenue over $1 billion from its overseas markets. By the end of last year, Viettel's customer base reached 43 million, up 15 per cent on-year, five times higher than the average global growth.
The group is currently present at 10 overseas markets, including Cambodia, Laos, Timor Leste, Haiti, Peru, Mozambique, Cameroon, Burundi, Tanzania, and Myanmar. It holds the largest market share in five of these countries.
In the second quarter of this year, Viettel will officially launch telecommunications services in Myanmar after piloting technical calls, including video calls based on 4G long-term evolution (LTE), achieving stable quality and fast speed in February.
FPT Corporation in the first 10 months of 2017 earned VND5.473 trillion ($241.2 million) in revenue from overseas markets, an increase of 16 per cent compared to the same period in the previous year.
Pre-tax profit from overseas investments reached VND850 billion ($37.46 million), up 19 per cent on-year, accounting for nearly one-third of the corporation's profit.
Hidden corner from overseas investment
According to the report, by the end of 2016, state-owned firms disbursed $7 billion of the $12.61 billion registered for 110 projects. However, 25.5 per cent of these projects reported losses. Furthermore, state-owned firms earned $145 million from overseas investments.
Many projects have implied risks in terms of the laws of the host country (such as land disputes) and market risks (decreasing selling prices), impacting the effectiveness of the projects.
Some projects encountered difficulties because of market fluctuations, while others had to stop because of the cancellation of government guarantees.
An oil exploitation project in Venezuela run by PetroVietnam is a typical example.
The project debuted in 2013, but only three years later, PetroVietnam's new leadership had to give up the project, without exploiting a single drop of crude oil.
Besides, according to the report, numerous overseas investment projects are ineffective due to limited management and financial capacity, lack of strict control, and the dispersion of resources.
A number of ineffective overseas projects include Vietnam National Shipping Lines' investment in its subsidiaries and affiliated companies in sea transport.
VIR