The emergence of e-commerce websites such as Lazada, Tiki, Shopee, Sendo, and Adayroi has led to online shopping becoming popular among Vietnamese customers over recent years, in particular young customers who prefer buying and selling products on social networks like Facebook and Zalo.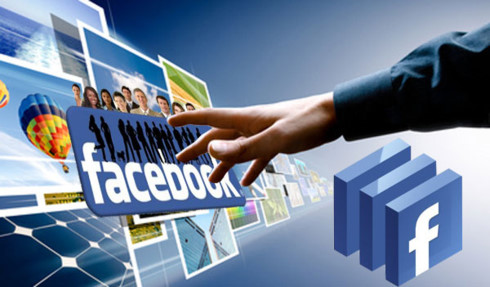 These online channels have been seen as strong rivals for supermarkets, convenience stores, and traditional markets.
According to a recent CRRE Vietnam survey of 1,000 customers in Ho Chi Minh City and Hanoi, 25% of those polled plan to reduce their shopping at physical stores, while 45-50% will do regular online shopping via computers or mobile devices in the future.
President of the High Quality Vietnamese Product Business Association Vu Kim Hanh says according to the association's survey in 2017, the percentage of the population who regularly shop online has tripled from 0.9% last year to 2.7% this year.
The survey in 2018 shows that 23% of customers used online channels as their references before buying products, up 5% over a year earlier at 18%. Also, many businesses consider online shopping as a channel to access information about market demands, she notes.
The boom in online shopping reduces the purchasing power of modern distribution channels, convenience stores, and traditional markets.
Le Huu Tinh, director of Marketing Emart Vietnam, says that many strong brands in the US like Walmart, Target, Michael Kors, and Best Buy have reduced the number of walk-in stores and increased their online trade. In Vietnam, there has not been a report on closure of shops due to fierce competition of e-commerce but the competition of this kind is clearly seen in the retail sector.
For instance, powerful businesses in the retail sector such as Mega Market, Big C, Aeon Mall, Family Mart, 7-Eleven, Lotte Mart, Emart, SG25, Satrra, and Saigon Co.op have intensified huge investment in developing their online retail presence.
'Revenue is currently not a major target of retailers when developing e-commerce, but it is a necessary preparation for the next 5-10 years, and we are deliberating stronger investments in developing this form in the future,' says Mr Tinh.
Doan Diep Binh, head of Lotte Mart media section, says the online shopping application "Speed Lotte" launched in November 2017 has made it easier for customers to shop for food, lunch boxes, and domestic appliances using their mobile devices. Lotte Mart plans to pour around VND1 trillion into the model to boost revenue growth in the future. Saigon Co.op have worked out plans to develop a similar model.
VOV