VietNamNet Bridge – Vu Tien Loc, chairman of the Viet Nam Chamber of Commerce and Industry tells the Cong Thuong (Trade and Commerce) newspaper that the target of having a million successful enterprises by 2020 is feasible.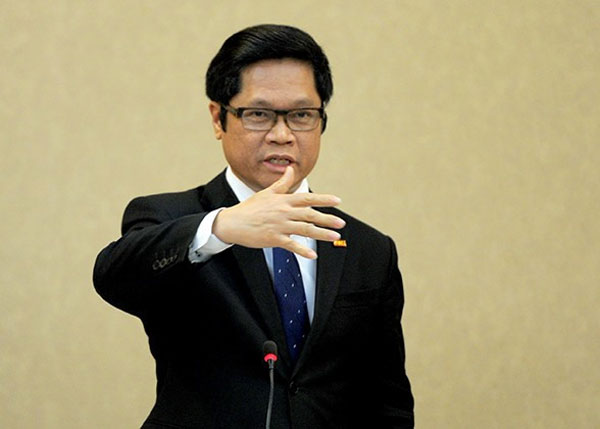 Vu Tien Loc, chairman of the Viet Nam Chamber of Commerce and Industry.
Do you have any comment on the target that by 2020, some one million Vietnamese enterprises will be successful in their operation?
In my opinion, this target is a challenge for the Government. To say that it is easy or difficult to achieve this target, it depends on us. However, in my own opinion, the most decisive factor is our institutions. I'm confident that the target will be achieved if our institutional reforms are pushed forward to provide favourable conditions for the general public and enterprises to do their business.
At present, in the whole country, we have some 3.5 million household businesses, of which the majority are small and super-small businesses. On the other hand, we have some medium scale household businesses with sales returns which are bigger than some enterprises. However, many households don't want to register as business enterprises for the simple reason that they don't want to have to go through the complicated legal requirements to set up an enterprise, or the cumbersome regiment for accounting and inspections.
What should the Government do to encourage household businesses to turn into enterprises?
The World Bank has mentioned a weak point in the Vietnamese economy – the absence of medium enterprises. Vietnam now has some 600,000 enterprises in operation, of which only 2 per cent are big enterprises, while 2 per cent are medium enterprises and the remainders are small and super small. In other countries, big enterprises account for between 1-2 per cent, while the dominant number is in the medium enterprises. In our case, medium enterprises occupy just about 2 per cent. Such a composition of big, medium and small enterprises in our country is very irrational. What we need now is to have many more medium enterprises as they hold an important role in our national economy.
Based on what you have mentioned above, do you think that the goal of having one million enterprises operating successfully is achievable?
For super small enterprises, they require a very simple regime of accounting and checking. So in my opinion, this simple accounting system is an encouragement for household businesses to change into super small enterprises. If just a part of the current 3.5 million household businesses in Vietnam agree to go through this process, then we could achieve substantial results. In other words, their operations will follow the Law on Enterprises.
In the context of the Fourth Industrial Revolution, our target of having a million enterprises operating successfully by the year 2020 is totally feasible.
Source: VNS