Adding to the excitement of investments in the Vietnamese pharmaceutical sector, Celtrion Group from South Korea also found opportunities to join the game.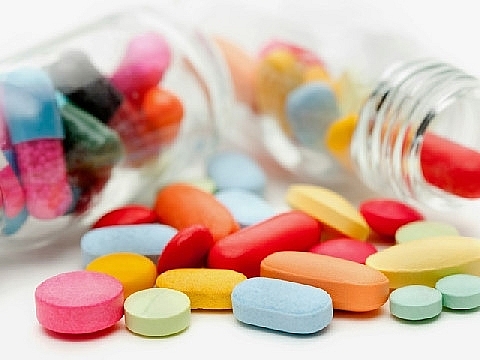 At a working session with the leaders of the Binh Duong People's Committee on May 8, Chang Sin Jae, general director of Celtrion Group, stated that the group intends to develop a pharmaceutical manufacturing factory with triple the scale of its existing factories in South Korea, Europe, and North America, according to information published on Binh Duong News.
The factory in Binh Duong is estimated to have a total investment capital of $800 million and capacity of 360,000 litres of water-based medicine.
The firm expects to receive support from the province and relevant authorities to receive the licence in short order.
The attractiveness of the Vietnamese pharmaceutical sector has also been shown by the joining of Vingroup, the leading real estate group in the country.
Accordingly, Vingroup established Vinfa JSC and will spend VND2.2 trillion ($96.5 million) developing a pharmaceutical manufacturing and research centre in the northern province of Bac Ninh's Gia Binh district.
Accordingly, the first priority of the centre is studying and manufacturing oriental medicine remedies of Vietnamese origins for the domestic market and exports.
Besides, Vinfa will manufacture healthy food, vaccines, and medical equipment meeting international standards.
In addition, it will co-operate with partners from the US, Europe, and Australia to receive advice, technology, and import drugs for domestic distribution.
The Vietnamese pharmaceutical market is estimated to record a revenue of $5.2 billion in 2017, a 10 per cent increase from last year. The market is set for double-digit growth within the next five years, according to Vietnam Report Company (VNR).
The country's demand for drugs is expected to rise due to increasing population and income. The average spending of Vietnamese people on drugs rose from $9.85 in 2005 to $22.25 in 2010, doubled to $37.97 in 2015, and rose to $56 in 2017.
The average growth rate of spending on drugs was 14.6 per cent during 2010-2015 and is set to maintain a rate of at least 14 per cent until 2025. Spending is forecast to double to $85 per person in 2020 and $163 in 2025.
The development potential of the pharmaceutical sector is substantial, however, in reality, almost the entire market is in the hands of foreign pharmaceutical corporations. Some of the largest firms are Abbott, Bayer HealthCare Pharmaceuticals, Nipro Pharma Corporation, Taisho Group, and Sanofi.
VIR