Singapore's largest automotive group, Jardine Cycle & Carriage Limited Company (JC&C), announced intentions to take up the competition with F&N Dairy Investment Pte., Ltd. for a stake in Vietnam Dairy Products JSC (Vinamilk) by registering to buy an additional 14.5 million shares through its Platinum Victory Pte., Ltd. investment fund.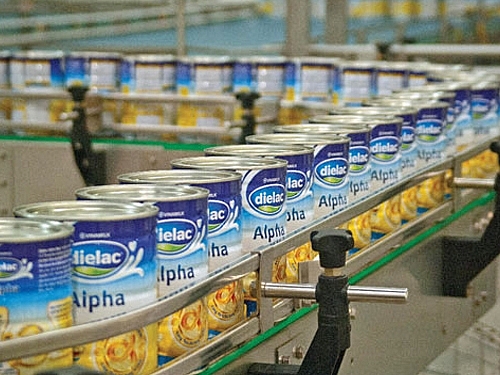 On May 4, Platinum Victory submitted a notice to the State Securities Commission, the Ho Chi Minh City Stock Exchange, and Vinamilk. Accordingly, it registered to buy an additional 14.5 million Vinamilk shares. The purchase is expected to take place from May 9 to June 7, 2018 via either put through or order matching transactions on the stock exchange or transactions via the Vietnam Securities Depository.
Once the purchase is completed, Platinum Victory will increase its holdings in Vinamilk to 160.1 million shares or 11.03 per cent from the existing 145.58 million shares or 10.03 per cent.
Taking this relevant interest in Vinamilk is in line with JC&C's strategy of investing in market-leading companies in Southeast Asia. In particular, it increases JC&C's exposure to the Vietnamese economy and the group is planning on making further such investments.
The move comes after F&N Dairy Investment Pte., Ltd. made several proposals to buy an additional 14.5 million shares to increase its holding to 18.25 per cent. After the latest registration, the firm released that it completed the purchase of 6.6 million of the expected 14.5 million shares, increasing its holdings to 17.25 per cent or 250.4 million shares.
At present, Platinum Victory is the third largest shareholder of Vinamilk, following the State Capital Investment Corporation (SCIC) with 36 per cent stake and Fraser & Neave Ltd. (F&N) with 19.95 per cent stake.
Previously, after spending over $1.15 billion on acquiring a large stake in Vinamilk, in late December 2017, JC&C poured VND45 billion ($1.98 million) into acquiring an additional 1.1 million shares in Refrigeration Electrical Engineering Corporation (REE).
Along with Vinamilk and REE, JC&C has been present in Vietnam through its 25.1 per cent holding in the country's largest automotive firm, Truong Hai Auto.
Established in 1977, REE is a publicly-traded diversified business group operating in the primary fields of mechanical and electrical engineering services (M&E), manufacturing, assembling, and sales of Reetech air-conditioner systems, real estate development and management, and power and water utility infrastructure construction.
VIR