After the launch of Vietnam's first QR code store in Ho Chi Minh City, Hanoi is also planning to pilot similar stores in 2018, aiming to boost the development of e-commerce in the capital. However, with only five million Vietnamese people using QR codes to pay, it remains a question whether these new stores will become popular in Hanoi.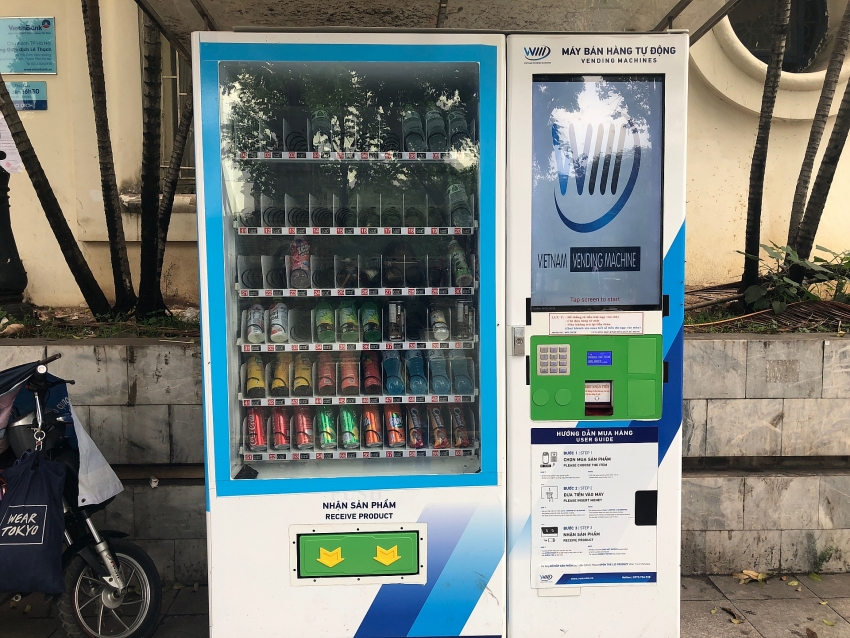 A vending machine at Hoan Kiem Lake
The information that Hanoi will pilot QR code stores raised hopes that these stores will be more user-friendly than current vending machines or other convenience stores.
Lien (Cau Giay district) said, "It is necessary to open QR code stores in Hanoi, because payment via QR code is easier than other forms. For example, with payment via QR code, I never need to worry about how much cash I have on me or if the change is correct."
Nguyen Hau (a tourist in Hanoi) told VIR, "Young people like us value convenience and quick service above all, so I think applying QR code in convenience stores is a good choice."
Inconvenient vending machines
In September 2016, a series of vending machines were installed around Hanoi's Hoan Kiem Lake and West Lake, and these self-service vending machines quickly attracted the attention of locals and tourists alike.
One problem with these vending machines is that they do not give change to customers, which is a significant drawback.
Thu Nga (Cau Giay district) said that she put VND10,000 into a machine to buy a VND5,000 bottle of water, but the machine did not give her change, so she had to buy another drink.
Additionally, tourists also complained that the vending machines are really selective about notes and refuse any bill with the smallest warping.
"My bills are not flat because I keep them in my folded wallet, so the vending machines keep throwing them back," said Hang, a tourist in Hanoi.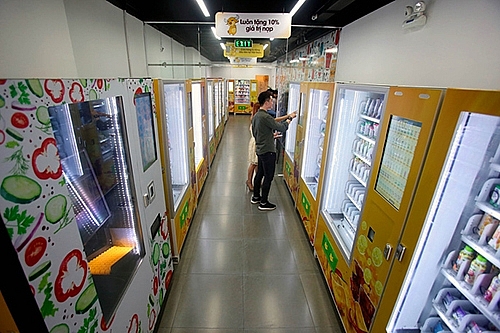 The QR code convenience store in Ho Chi Minh City
The chain of self-service stores will run under the online-to-offline (O2O) form, use QR codes for payment, and use e-logistics for delivery. However, as only a relatively few consumers are familiar with QR codes, it is questionale whether these stores will become popular.
To perform payments via QR codes, consumers' smartphones need Internet connection, so in case of low 3G/4G data or low Wi-Fi connection, consumer will not be able to pay.
Thien Thanh (a tourist from Ho Chi Minh City) also told VIR, "I think the convenience stores will not be attractive to many people because only a few people know about QR codes. I find barcode payments more convenient."
Regarding the first QR code store named Toromart in Ho Chi Minh City, despite its success in attracting a large number of young people, it has not been highly appreciated mainly due to the lack of diversity in the goods on offer.
The account "zyzy1908" shared on a forum of Tite.vn, "In general, these kinds of stores need to be more upgraded to become really popular, because after all, people are more interested in goods than in forms of payment."
VIR