Vietnam imports 523 cars from Thailand in a week, while the price of imported Honda cars is also increasing.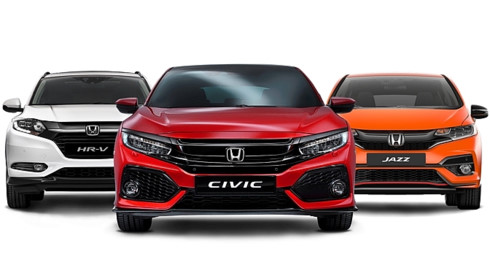 According to statistics from the General Department of Vietnam Customs, a total of 651 completely built-up (CBU) cars have been declared for customs between March 29 and April 5 with the total value of $18.7 million. This is a decline in number in comparison to the 986 cars worth $2.1 million during the previous week.
Almost all cars imported in the first week of April have less than nine seats. Specifically, as many as 602 cars with less than nine seats were imported, higher than the 481 units worth $156 million imported during the previous week.
They arrived at Haiphong and Ho Chi Minh City ports, with 523 cars being imported from Thailand, 52 from Mexico, 23 from Germany, and 2 each from Japan and the US. There was only one CBU car with more than nine seats imported from China with the value of $46,000.
As a result, the total number of CBU cars in the first three months of 2018 increased to 3,679, including 3,077 cars with less than nine seats (accounting for 84 per cent), 522 trucks (14 per cent), 21 cars with more than nine seats, and 59 cars of other types.
This figure is much lower than the 26,366 of the same period last year.
However, the price of imported cars has not decreased as expected. Since April 2, 2018, Honda Vietnam announced to raise the selling price of CBU cars imported from Thailand by VND5 million ($220) for some models of CR-V, Civic, Jazz, and Accord.
The representative of this automobile brand explained that the price increase comes from new requirements in Decree No.116/2017/ND-CP. Accordingly, CBU cars need vehicle type approval (VTA), registration certificates for technical safety and security, and environmental inspection, certified copies of the types of tires, rearview mirrors, and front lights issued by competent agencies or organisations, and the original certificates of automobile quality inspection.
After the Ministry of Transport approved the VTA issued by the Thai government, Honda was the first brand to restart import to Vietnam.
The new selling price of this brand was applied from this month.
VIR