Vietnam's finance and banking sector has attracted quite a number of foreigners to leading roles over the years. This trend is expected to continue, as foreign expertise and experience are in high demand for the sector's development and expat incomes have become more competitive over the years.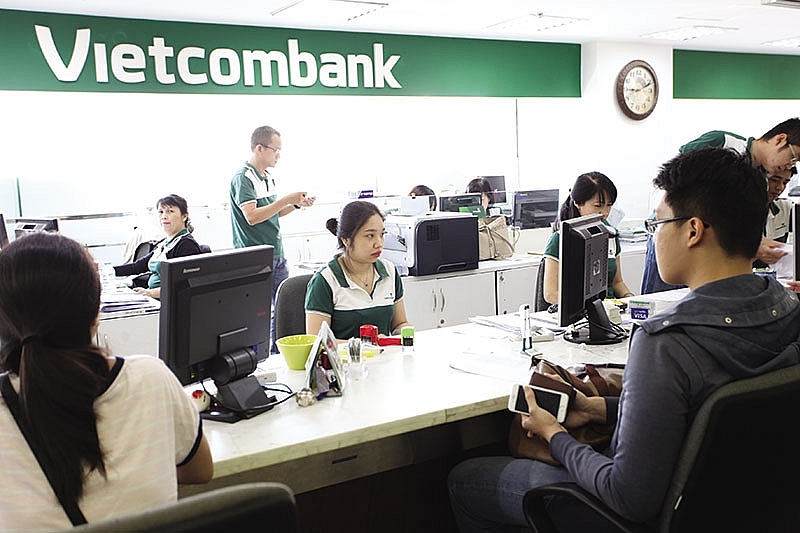 Foreign professionals are increasingly attracted to Vietnam's banking sector by competitive salaries and benefits as well as by the opportunity to challenge themselves
Foreign expertise in need
Expats filling managerial roles in local commercial banks are not rare, with positions like chief risk officer at VPBank taken by Ukrainian Dmytro Kolechko and Chester Gorski working as chief technologies and operations officer at Techcombank. Up to one third of VPBank's board of management members are foreigners.
With state-owned Vietcombank appointing former HSBC Vietnam CEO Thomas Tobin its head of Retail Banking last year, things seem to turn further into foreign banking experts' favour.
Vietcombank chairman Nghiem Xuan Thanh expects that with 30 years of experience in finance and banking as well as a deep understanding of the Vietnamese and global markets, Tobin will create breakthroughs in the bank's retail banking arm and help it achieve its goals.
According to Trang Nguyen, country head of Permanent Recruitment and Consulting Services at ManpowerGroup Vietnam, local banks tend to look for foreign personnel to fill up roles in the wholesale, retail, and corporate banking divisions, as well as in IT, products, transactions, and capital units. These are the areas where local banks claim they cannot find qualified local personnel to take jobs.
"The process of selecting suitable candidates has become more professional, more and more in line with international norms, with numerous rounds of interviewing and evaluating potential candidates through their presentations," said Nguyen.
She went on to say that in the past five years or so, Vietnamese banks have entered a massive stage of development, with an increasing scope of recruitment covering everything from high-level executives to specialists and managers in risk management, product development, retail, and IT. "Demand is definitely on the rise and recruiting often goes through recruitment agencies with a multitude of branches and a worldwide network."
Competitive compensation
While many banks in Vietnam have been actively seeking overseas candidates with skills and experience to help with their long-term visions for growth, many overseas candidates are marketing themselves across the board for a potential job opportunity in an emerging market like Vietnam.
Nguyen of ManpowerGroup told VIR that although Vietnamese banks were in an early stage of development some five to 10 years back, they already had strong ambitions for growth. As a result, local banks were able to attract a great deal of both domestic and foreign candidates to work with them in the overall expansion of the banking system.
"During that time, ManpowerGroup connected numerous candidates to executive positions at many local banks. Most of these have yearned to diversify their work experience in different international markets," she noted.
"Local banks, in return, are prepared to offer competitive benefit and remuneration packages that are equal to regional standards to attract expats, including salary or wages, bonuses, accommodation, schooling for children, and travel expenses. Therefore, it has become commonplace to see them working here in the country."
As to the nationality of the candidates, Nguyen said that there is no preference of one country over another, but banks will tend to pick those relevant to the business areas that they want to focus on. For instance, should product development or network expansion become a lender's priorities, the employer will select a candidate with the equivalent experience in Asian markets and local knowledge. For tasks related to risk management and control, a lender will widen its search to incorporate international standards in its recruitment criteria.
Fulfilling financial goals
Working elsewhere rather than in your home country might not sound too bad when it comes to the income and material benefits acquired when moving abroad. And this is true for those who have chosen Vietnam as the destination for their career path and financial goals.
According to HSBC's Expat Explore survey, the world's largest and longest-running study of expat life, expats in Vietnam revealed in 2017 that they earn $88,096 a year on average, compared to a global average of $99,903, with 36 per cent of them seeing an income rise of 25 per cent. 72 per cent of expats said that moving to Vietnam helps them save more and 67 per cent agreed that they have more disposable income than they did in their home country.
What's more, expats gain other material benefits by working overseas, with nearly half of expats in Vietnam saying they can take more holidays while at the same time enjoying housekeeping services and being able to live in a better property.
With challenging oneself being one of the top reasons for expats to move to Vietnam, some 47 per cent of those surveyed agreed that the country is a good place to advance their careers.
Expat employment also comes with perks. A vast majority of 79 per cent of expats in Vietnam receive benefits as part of their employment contract, with 49 per cent receiving health and medical allowances, 42 per cent getting an accommodation allowance, and 42 per cent enjoying an annual trip home or airfare allowance, compared to the global averages of 44 per cent, 20 per cent, and 19 per cent, respectively.
Sabbir Ahmed, head of Retail Banking and Wealth Management at HSBC Vietnam, noted that Vietnam remains a fascinating economy for foreigners, with expats from around the world continuing to enter to challenge themselves and boost their careers. A satisfactory expat life, however, is associated with how people experience social and cultural aspects of their host country and whether it offers convenience and quality of life to expats and their families.
"The survey suggests several areas for improvement to make Vietnam more attractive to expats," Ahmed said. "It is clear that expats expect a better experience in organising their finances and healthcare, as well as an advantageous environment to bring up their children. This poses challenges to the capacity of the financial, medical, and educational institutions, as well as opportunities to grow businesses from better serving this segment."
Those looking to land a job in the banking sectors all hope for the local banking system to speed up with its restructuring process and get more aligned with the international norms, so that they can pursue a long-term career path in Vietnam, according to ManpowerGroup's Nguyen.
VIR