While signalling a breakthrough improvement in the local logistics service market, Vietnam's new regulations have raised concerns over e-commerce among EU investors.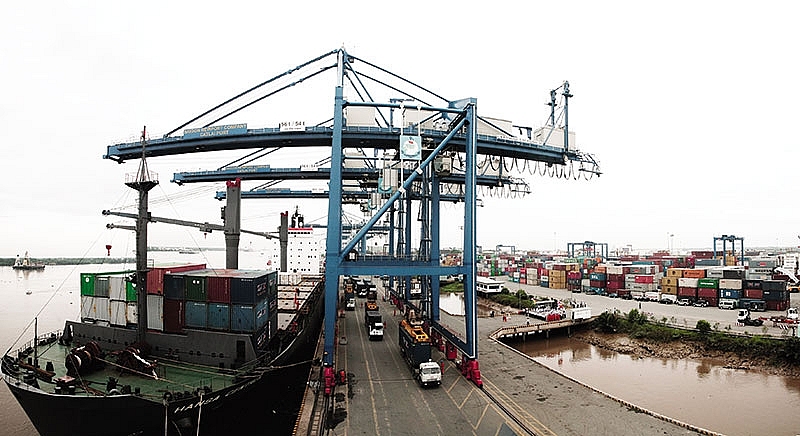 Decree 163, which introduced new regulations for the logistics market, has yet to deliver on its promises
According to Jan Segers, member of the European Chamber of Commerce in Vietnam's (EuroCham) Transport and Logistics
Sector Committee, Decree No.163/2017/ND-CP – promulgated in late 2017 and regulating conditions for logistics services – has yet to meet expectations of foreign businesses operating in the field.
"At the moment, foreign investors in the logistics sector have yet to see an expansion of market access rights. Decree 163 was expected to have such an effect. However, it introduces an explicit requirement to comply with e-commerce regulations," he told VIR.
Under Clause 2, Article 4 of Decree 163, investors providing logistics services partially or entirely via internet-linked electronic networks, mobile phones, or other open networks have to comply with the regulations on e-commerce. At the same time, they have to abide by the regulations on specific logistics services regulated in the decree's Article 3.
Article 3 lists the services that fall under the category of logistics business. They include, among other things, operations and maintenance, cargo handling services other than services provided at airports; container warehousing services as part of shipping support services and warehousing services of all modes of transportation; and delivery services, cargo agency, and customs clearance agent services.
In addition, the same category encompasses wholesale and retail support services, including the management of warehousing, collection, assembly, sorting, and delivery; cargo transportation services of sea transport, inland waterway transport, rail transport, road transport, air transport, and multimodal transportation; and technical analysis.
In spite of the concerns, the Vietnam Logistics Business Association (VLA) and lawyers have issued positive statements on the new decree.
According to Vaibhav Saxena, associate at the Vietnam International Law Firm, the requirement to comply with e-commerce regulations is a good move by the government.
"Linking e-commerce to logistics sector is an important move by the Vietnamese government in order to ensure better accountability and entrust into fair business practices in Vietnam," he said.
Moreover, Decree 163, having come into effect on February 20, puts an end to the restriction of mandatory joint venture establishments for foreign investors.
"Decree 163 provides relief to foreign investors and aims to boost foreign investment in the logistics sector, by eliminating the pre-requisite mandatory condition of a joint venture set-up and giving the green light for foreign investors to establish an enterprise in Vietnam," Saxena said.
"With the removal of restrictions on the form of commercial presence of foreign investors in logistics, Decree 163 will considerably enhance the flow of foreign investment into Vietnam's logistics market and encourage the sustainable development of this sector in all modes of transportation."
Echoing Saxena's view, VLA's deputy general secretary Nguyen Tuong said that Decree 163 is a sizeable improvement. This is a good signal for foreign investment in logistics services and one in line with Vietnam's World Trade Organization commitments, he said.
The logistics business has proven its indispensable importance in supporting and facilitating other industrial business activities. In light of the incredible growth of the industry and the economy, the demand for logistics services will certainly surge, leading to immense opportunities for business development in the sector.
These are in anticipation of potential foreign investors – especially those from Japan and northern Europe – that seek to establish either wholly-owned entities or joint ventures in Vietnam.
At the moment, there is a substantial presence of foreign companies in Vietnam's logistics market, particularly in the international transportation segment, with more than 40 active foreign shipping firms. These include Denmark's Maersk Line, Singapore's APL Logistics, Germany's Hapag-Lloyd, and Japan's NYK Line.
VIR