VietNamNet Bridge - Today, the position of each nation does not only depend on the richness of its historical and cultural traditions. The leading factor now is its economic potential, including two sides, wealthy people and a strong country, which includes the property of billionaires.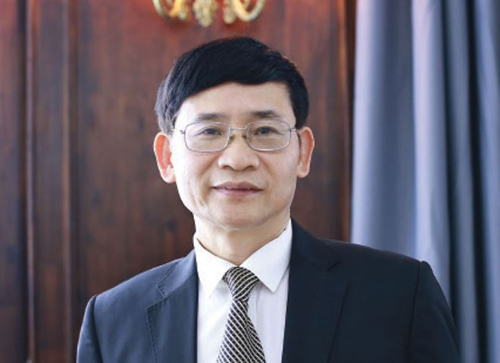 Lawyer Truong Thanh Duc
This is the opinion of lawyer Truong Thanh Duc, member of the working group on the implementation of the Enterprise Law and Investment Law, the Chairman of BASICO Law Company, and arbitrator of the Vietnam International Arbitration Center. 
Forbes has just published the 2018 billionaire list, of which Vietnam has four billionaires included. The chairman of Vingroup, with outstanding growth, has increased his assets by $1.9 billion to $4.3 billion compared to last year. Lawyer Duc shares his views on Vietnamese billionaires.
- What do you think about the role of billionaires in each country?
In the context of global economic integration today, the economy of each country is mainly based on goods and services of enterprises and businesspeople. In particular, billionaires are successful pioneers, the leaders of economic drivers, typical business examples, and the inspiration and aspiration of successive generations of entrepreneurs.
Therefore, in my opinion, the true billionaire is not only a personal title, but also a national brand, and also a kind of talent which can be compared to national resources.
- So how are billionaires treated in other countries and in Vietnam? 
In developed countries, it is natural to assume that billionaires are successful in terms of both fame and fortune. No poor businessperson in the world is considered successful.
In our country, it has not been properly evaluated. It seems that most people only have little consideration for billionaires, and do not really respect them.
However, I think that it is similar in our country and others that billionaires must always be good at business, and are good at using money. For this, our ancestors summarized excellently: "Having a good leader is better than having hundreds of workers."
- Does it mean that the billionaire must be a great contributor to society?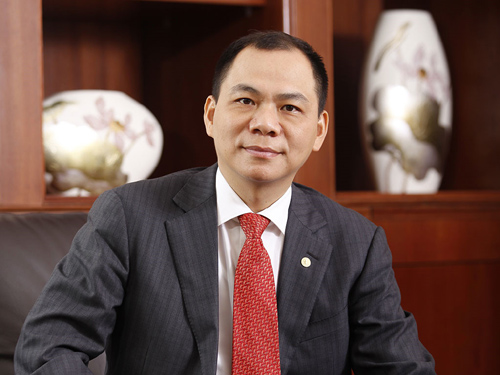 Billionaire Pham Nhat Vuong
If one does not become a billionaire by receiving an inheritance from someone or winning the lottery, they will always contribute a lot to society through the works and products they make and the taxes and salaries they pay.... Those who become super rich by luck, exploiting others, doing illegal things, etc. are not true billionaires.
Someone getting rich without labor and dedication, without any association with any product or service, is not worth being a billionaire.
I do not respect the billionaires who do not meet the three important criteria as follows: creating goods and services; paying huge taxes to the state budget; and creating a lot of jobs for people.
- Vietnamese billionaires are often suspected of having assets with unclear origin or getting rich thanks to favorable mechanisms. Is that true?
Since we have many things that are still not transparent, and our law and mechanisms are inadequate, people have the right to doubt. 
Perhaps, at any time and any place, success or failure in investment and business depends heavily on mechanisms and laws, even during the former subsidy period.
Renovation and open-door policies have created a great and fair opportunity for all, but only a very small number of talented people, who also have had good luck, can take advantage of this opportunity and achieve great success.
- What about the perception of the people who usually "judge" the rich?
It seems that people are so familiar with poverty that a large number of people cannot accept other people having a different position, for example, a billionaire. Vietnamese billionaires have just been on the world map for several years now, and the number does not exceed the number of fingers on one hand ...
- In some countries, when they get into trouble in their home country, some billionaires transfer property and emigrate to other countries.
Every country is ready to welcome the good and the rich. For a rich country like the US, it does not want its billionaires to bring money to other places. So, as for a poor like Vietnam, which is eager to call for foreign investment, then we have to attract and retain millionaires and billionaires.
So, honoring billionaires is not just for their own sake, but also for bigger meaning, as it will be a living example for other generations of businesspeople. Therefore, it is necessary to clear up the concerns and doubts of the rich in general and billionaires in particular by ensuring their investment, protecting their property, and really valuing and creating opportunities for them to promote all of their abilities. I firmly believe that their contribution to development will be easier, faster and more efficient than from other resources.
- In terms of business sense and the compliance with the law, who are the entrepreneurs/billionaires you respect the most in Vietnam?
The one who impresses me the most is billionaire Pham Nhat Vuong, who is associated with the Vingroup ecosystem, with three different aspects that lead the market. Firstly, it is outstanding products and services in terms of speed, quality and utility. Secondly, it is the great success from housing development projects, projects to develop resort tourism, shopping centers, schools, hospitals... The third is the breakthrough commitment to the manufacturing sector, with agricultural projects, and most recently the investment in the automobile and electric motorcycle industry.
Mr. Vuong is a billionaire who grew and started from production and is now steadily doing business with the tripod of Trade, Service and Production.
- Thank you!
Vietnam has large corporations that are ready to "go to sea"
"The appearance and the world's official recognition of Vietnamese billionaires is the result of many years of economic development and the open-door policy of Vietnam. Billionaires such as Pham Nhat Vuong, Nguyen Thi Phuong Thao ... show Australian businesses that there are many opportunities for entrepreneurs to develop their capabilities in Vietnam, and that the Vietnamese market with nearly 100 million people is a market that can create tremendous value.
These billionaires also make Australian people and businesses understand that Vietnam has had large economic corporations, which are like ships ready to go to sea, to discover and conquer new land. They have potential to be a good partner for Australian businesses."
This is the statement of Nguyen Hai Dang (Associate Lawyer of a leading international law firm, Squire Patton Boggs), who has nearly 20 years of experiencere presenting and advising the world's leading corporations on investment and finance in Australia.
Duy Linh