Up to 70% of European companies in Vietnam are upbeat about the country's business environment, so they have decided to invest more in the coming years.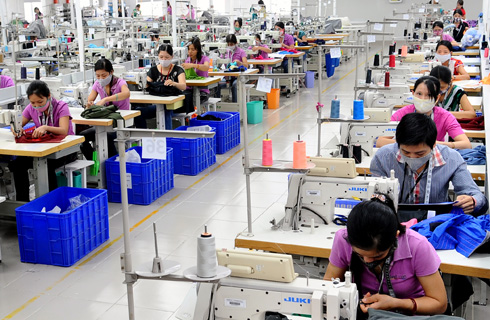 Up to 70% of European companies in Vietnam are upbeat about Vietnam's business environment
The European Chamber of Commerce in Vietnam (EuroCham) held a press conference in Hanoi on March 8 to announce the report about Business Climate Index and EuroCham's operation plans in Vietnam 2018. 
According to Deputy Director of EuroCham in Vietnam Joaqium Torrinha, around 50% of European countries in Vietnam plan to recruit more staff in Vietnam in years to come; while 38% intends to maintain their current staff number.
Meanwhile, 70% European firms are optimistic about Vietnam's business climate in the coming time and 50-60% want to invest more in the country.
The report showed that only 15% of European firms in Vietnam plan to restructure or reduce their staff number in Vietnam and 5% of them want to cut down their investments in the country.
EuroCham will also launch its Trade and Investment in Vietnam Whitebook next Thursday. Eurocham's Whitebook for 2017 features recommendations the implementation of the EU-Vietnam Free Trade Agreement, European businesses' obstacles and potential solutions.
Dtinews