In the age of fake news and unverified information on social media, transparency and honesty once again become the most important factors for good property developers.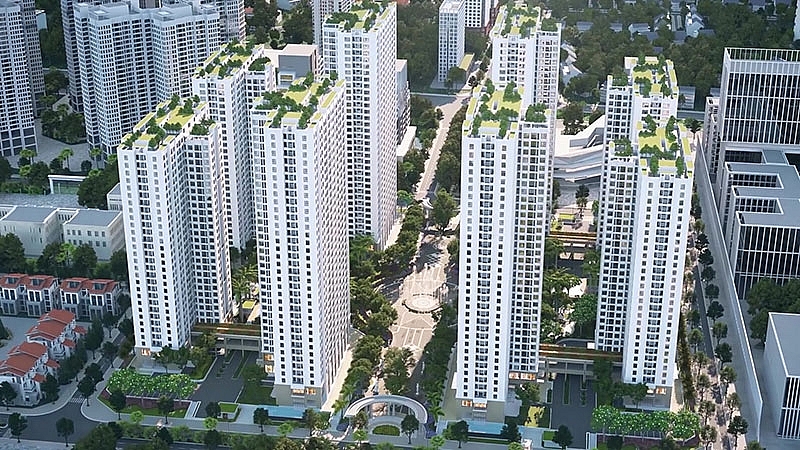 Honesty as the best marketing policy
A maze of fake news
At a recent land plot sale in western Hanoi, industry insiders have voiced concerns about unverified information. In particular, before the media and developers could announce anything about the sale, various online forums, some with thousands of members, somehow caught wind of the information and leaked it on the Internet, including the launch date and discrepancies in pricing. These topics have gathered lots of comments from users.
Such unofficial information is very difficult to check but can appear anywhere on social media these days and have great influence on homebuyers' decisions. Homebuyers tend to listen to the grapevine when purchasing a home, making them vulnerable to rumours and speculation on the market. Many of them choose to listen to online whispers and buy projects from secondary sellers instead of directly from the developers, a mistake that could cost them an arm and a leg.
In reality, it is not hard to find ample information about upcoming projects through unofficial media channels, including social media, online forums, scam websites, spam messages, and street banners. Official information on mainstream media, on the contrary, is few and far between.
The media battle became even more intense after developers started employing different distributors for their projects, prompting distributors to use unofficial channels to seek homebuyers and beat the competition.
The downside to unofficial information is clear: it remains unchecked and can affect the reputation of the developers, as well as harm the homebuyers themselves. Some brokers and agents are often too eager to sell and do not stop short of spreading unofficial information without prior consultation with the developers. A distributor in Hanoi recently got fined for millions of VND by the developer for this, but it is unclear whether the fine is enough to deter other distributors.
At a recent seminar on real estate promotion and advertising in Hanoi, the speakers revealed that each property agent is often required to spread information on different social media outlets and online forums on a daily basis. The speakers also gave agents tips and tricks on how to exaggerate information, enticing potential homebuyers to contact them. Some of the information, of course, is not the complete truth.
A representative from a major distribution firm said that most homebuyers want to see the project in real life and discuss with real people before making a decision. However, it is really hard for distributors to convince buyers to see them in person, forcing them to desperate lengths, like spreading false information online. Details are exaggerated, claims are made bigger and better, and the project suddenly looks more appealing than it really is. This is very difficult to do in official media, but very easy on social media and online forums.
As distributors are dogged to step up promotion activities, many potential homebuyers feel like they are being "bombarded" by information. The distributors themselves admit that they have no idea who are really looking to buy a home—they just want to spread the information as widely as possible.
Honesty and transparency
Major losses during 2009-2011 have forced professional developers to provide official information instead of spreading unchecked details. This is crucial to their long-term and sustainable reputation.
In the past few years, some projects have attracted a great number of depositors who believe in the reputation of the developers. These companies have earned their fame and instill trust in homebuyers, which is partly achieved via distributing official information. For example, Vingroup is currently developing various projects of different sizes across a multitude of segments from the north to the south of Vietnam, including premium and affordable properties.
Vingroup deputy chairman Le Khac Hiep shared that as one of the leading developers on the market, Vingroup prioritises its reputation and brand image, which means preventing any communication crises. Homebuyers will always be ensured that they are buying a product that follows a strict timeline and adheres to strict standards.
This sentiment is followed by many famous developers on the market such as Dat Xanh, Hai Phat, Him Lam Land, Phat Dat, Bitexco, and Geleximco or new rising stars like Novaland, MIK Group, Sunshine, Hung Thinh, Sun Group, TNR Holdings, Van Phu Invest or HD Mon Holdings. These developers put homebuyers first and give them the confidence they need to purchase the right product.
In the past, real estate distributors often relied on direct communication channels (such as messaging or telemarketing) or the grapevine to market products. Nowadays, communication has become digitalised, as 52 per cent of the Vietnamese populace are on the Internet and 90 per cent of homebuyers access information about real estate projects online. They are also increasingly skeptical about information presented to them by other homebuyers. This presents opportunities and challenges for property developers to communicate in an honest and effective manner.
Many distributors often classify their projects as "premium" and exaggerate the benefits associated with the buildings. This will not do well in the long term as previous lessons have shown. Firms now understand that they need to be informative and unbiased. Exaggeration should be avoided at all costs.
Leaders of Van Phu Invest, a rising real estate developer, emphasised that communication is vital for the property market. Marketing and sales must be proactive and provide potential homebuyers with the necessary details.
In short, the most important policy is still transparency and honesty.
VIR