Vietnam Steel Association (VSA) is co-ordinating with relevant agencies to take timely measures and minimise the risks of a new proposal of the United States on import duties for steel.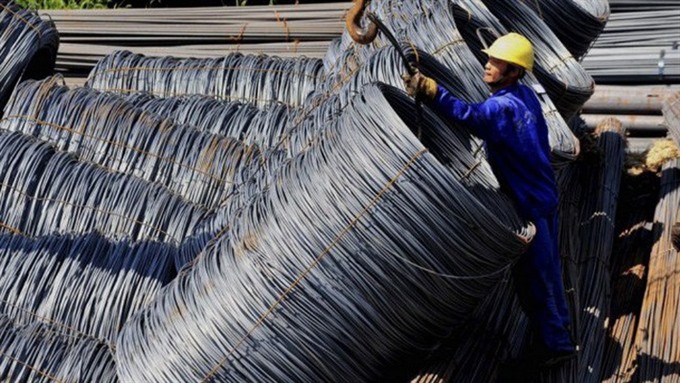 The move comes after US President Donald Trump said last Thursday he would formally announce import duties of 25 per cent on steel and 10 per cent on aluminium this week.
However, White House officials later said some details still needed to be ironed out.
VSA said it would take up the United States' restriction on steel imports at the World Trade Organisation, if needed.
A VSA representative said the association and other steel enterprises expected to get the support of the Vietnamese Government through negotiations on the Viet Nam-US Bilateral Trade Agreement and would request the United States not to apply the import restrictions to Vietnamese steel.
On February 16, US Secretary Wilbur Ross released reports of investigations by the US Department of Commerce into the impact on national security from the import of steel mill products and wrought and unwrought aluminium from Viet Nam and other countries exporting steel to the United States.
In the reports, the secretary recommended to President Trump a global tariff of at least 24 per cent on steel imports from all countries and territories, or a tariff of at least 53 per cent on steel imports from 12 countries (Brazil, China, Costa Rica, Egypt, India, Malaysia, Republic of Korea, Russia, South Africa, Thailand, Turkey and Viet Nam), with a quota on steel imports from all other countries equalling 100 per cent of their 2017 exports to the United States, or a quota on steel products from all countries equalling 63 per cent of each country's 2017 exports to the United States.
Ross also recommended to President Trump three alternative remedies for dealing with the excessive import of aluminium: a tariff of at least 7.7 per cent on all aluminium exports from all countries and territories, or a tariff of 23.6 per cent on all products from China, Hong Kong, Russia, Venezuela and Viet Nam. These would cover both aluminium ingots and a wide variety of aluminium products. All the other countries and territories would be subject to quotas equal to 100 per cent of their 2017 exports to the United States, or a quota on all imports from all countries and territories equal to a maximum of 86.7 per cent of their 2017 exports to the United States. — VNS