With the 2018 annual general meeting season underway, several changes in key personnel at banks have become a hot topic, especially with the amended Law on Credit Institutions already coming into force.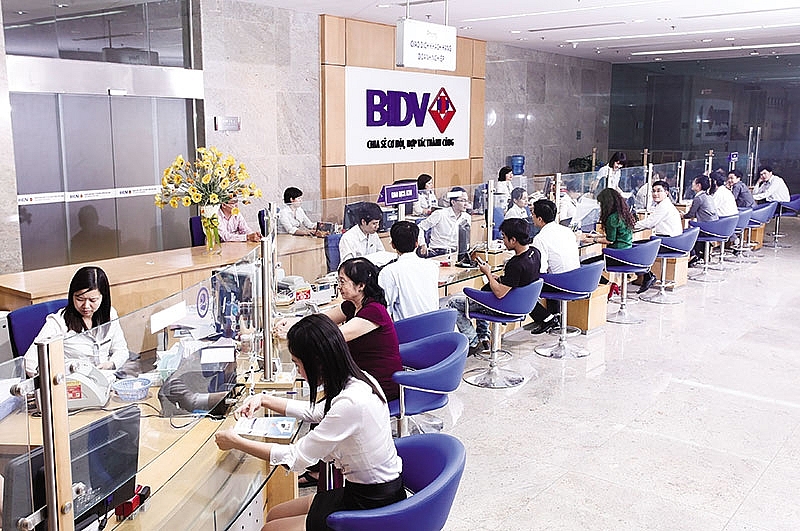 BIDV's board of directors is expected to vote for its new members in the upcoming AGM.
Before the Lunar New Year holidays, SeABank announced a change of senior staff. Nguyen Canh Vinh ceased to be the bank's general director just four months after taking up the position. Prior to his stint at SeABank, Vinh was Techcombank's deputy general director.
ABBANK announced on January 12 that its CEO Cu Anh Tuan had resigned after two years at the bank, with Nguyen Manh Quan now taking the post. Born in 1973, Quan has more than 20 years of experience in the field of banking and has held key positions at many banks. Since June 2015, he has been ABBANK's deputy general director for legal, credit, and risk management.
On February 13, Kienlongbank appointed Vo Van Chau to be vice chairman. Born in 1953, Chau was already a member of the board of directors (BoD) cum CEO of the bank, and had been CEO of OCB before working for Kienlongbank.
BIDV's former chairman, Tran Bac Ha, has been retired since September 2016. However, 17 months later, the bank has yet to find a new chairman. It is expected that BIDV will fill the vacancy at the upcoming annual general meeting (AGM).
Most recently, Pham Quang Tung resigned as chairman of VDB and moved to BIDV. Born in 1971, Tung was BIDV's deputy general director before he was appointed as VDB's chairman to replace acting chairman Nguyen Quang Dung, who retired in 2016.
Since Tran Bac Ha retired, Tran Anh Tuan, a member of the BIDV BoD, has taken temporary responsibility for the bank's BoD. CEO Phan Duc Tu is the legal representative of the bank. Besides the chairman position, BIDV's BoD has to vote for new members in the upcoming AGM as a result of its member Nguyen Huy Tuan retiring in November 2017.
Although BIDV has yet to announce who will take its helm, developments will be watched keenly due to the bank's assets being worth hundreds of billions of dollars.
Following Pham Quang Tung's resignation, two important posts at VDB have become vacant. The bank is making efforts to find personnel for the positions of CEO and chairman.
LienVietPostBank has slated its 2018 AGM for March 28. It is rumoured that the bank will have a new chairman after current chairman Nguyen Duc Huong, who took the position one year ago to replace Duong Cong Minh for health reasons, hinted that he might resign.
The revised Law on Credit Institutions, which was passed by the National Assembly and took effect on January 15, 2018, prohibits bank leaders from taking up senior positions at other businesses. The new regulations have placed bank leaders in a dilemma. As the law comes into force, only a few leaders have made up their mind, such as Duong Cong Minh opting for Sacombank, Do Quang Hien for SHB, Do Minh Phu for TPBank, and Thai Huong for BacABank.
Many bank leaders have not made their decision yet as they are holding senior positions at both a bank and an enterprise. However, they are believed to have to make up their mind soon, to abide by the law.
Industry insiders said that it will take time for bank leaders to follow the new regulations. Thus, there will be major changes in key personnel at banks in the near future, especially during the AGM season between March and April.
According to finance and banking expert Nguyen Tri Hieu, the amended Law on Credit Institutions will help do away with cross-ownership in the banking system. The matter of changing key bank leaders during AGM season is not new, but investors should keep an eye on such developments alongside operational efficency, bad debt management, dividends, and much more.
VIR