With a record high of nearly US$13.8 billion in remittances last year, Viet Nam now ranks 10th among the top recipients of remittances globally.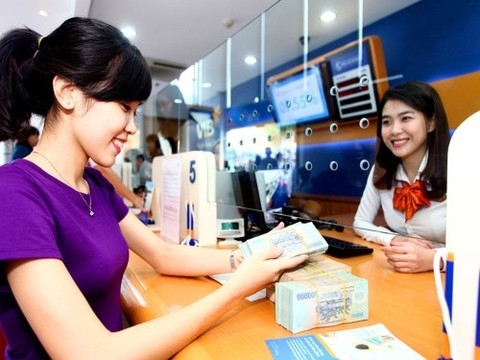 According to a World Bank report, following a 10 per cent decline in 2016, Viet Nam received approximately $13.781 billion in remittances last year, up 16 per cent against the preceding year.
With this rebound, Viet Nam replaced Bangladesh in the list of top 10 countries and territories having the most substantial remittances in the world.
Up to 60 per cent of the remittances to Viet Nam last year came from the US, while Europe accounted for nearly 20 per cent of the money sent home by overseas Vietnamese. Other major sources were China, South Korea and Japan.
HCM City remained the largest recipient of remittances in Viet Nam, with the inflows estimated at $5.2 billion, a 4.5 per cent year-on-year increase.
Last year's remittance hike was in contrast to many predictions that the remittance to Viet Nam would reduce as a result of the US immigration and interest rate policies, as well as Viet Nam's zero per cent dollar deposit interest rate.
Director of SBV's Forex Management Department Nguyen Ngoc Canh told Tien Phong (Vanguard) newspaper that though the central bank set the ceiling dollar deposit interest rate at zero per cent, overseas remittances to Viet Nam have remained stable.
The overseas remittances to Viet Nam are not affected by the interest rate gap between the dollar deposit interest rates in Viet Nam and the rest of the world, or the SBV's dollar interest rate policy, Canh said.
According to analysts, Viet Nam's rapid economic growth and improved business environment have enhanced investor confidence and attracted remittances into the country.
Commenting on the remittance in 2018, the National Centre for Socio-economic Information and Forecasting (NCIF) said that overseas remittances will bear the impact of the US policy on restricting immigrants and the US Fed's policy on raising the interest rate.
These will affect remittance flow, since the US is the biggest source of overseas remittances to Viet Nam, accounting for 60 per cent of the total money.
Meanwhile, some analysts believe overseas remittances will be stable, thanks to the increasingly high number of Vietnamese workers overseas, macroeconomic stability, and the flexibility of Viet Nam's monetary policy.
Overseas remittances to Viet Nam have increased since 2010, reaching $13.2 billion in 2015. However, they unexpectedly dropped to $9 billion in 2016.
The remittances to the country go through four channels – commercial banks, economic institutions, customs or post. About 72 per cent of the remittances go through commercial banks.
Remittances, foreign direct and indirect investment, and official development assistance are major sources of Viet Nam's foreign currency supply. Remittances partly contributed to the country's record high of forex reserves, which reached $52 billion at the end of 2017 and nearly $60 billion in early February this year. — VNS