Viet Nam is the most exciting country to watch in the digital revolution era, Winfield Wong, country head, wholesale banking, HSBC Viet Nam, told the media from his bank's Singapore office this week.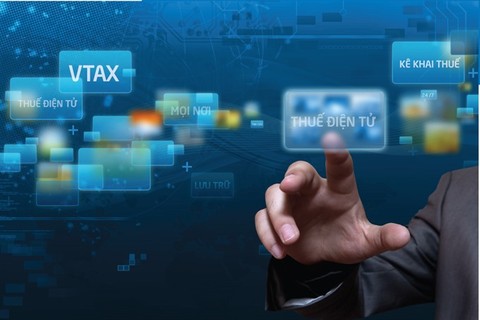 The online tax payment system launched last year is part of Viet Nam's efforts to push for e-commerce. — Photo baochinhphu.vn
Viet Nam is one of the few countries in the region that has been able to sustain a consistent growth rate in recent years, he said.
In the next two years, the number of middle-income consumers in the country would account for about a third of its population, or 33 million, and with a strong digital presence, this could translate into huge potential for e-commerce, which is expected to grow by 20 per cent annually to US$10 billion by 2020, he said.
On the Government side, "Viet Nam is taking digitisation very seriously. The Government has developed plans for digitisation, built networks for e-commerce and e-payment," he said.
He gave the example of the online tax payment system launched last year that allows companies to pay around the clock through banks.
The Government's embrace of digitisation has been warmly welcomed by businesses since they benefit from faster customs clearance and a reduction in cost and time, he said.
HSBC is among the several banks that have signed an agreement with customs to offer their customer online payments.
The UK-based bank is one of the foreign lenders seeking to boost digitisation in the Vietnamese banking sector.
An example is its e-FX platform launched last May to give corporate customers online access to liquidity through competitive pricing of foreign exchange spot, forwards, swaps, and time option forwards.
The platform had more than 100 clients at the end of January.
The media briefing was on the bank's digital agenda in Southeast Asia.
ASEAN is the sixth largest economy in the world with a combined GDP of $2.5 trillion that is growing at 6 per cent a year and a population of more than 600 million of whom 40 per cent of them are under 30.
According to a study by Google and Temasek, Southeast Asia's digital economy is expected to hit $200 billion by 2025, accounting for 6 per cent of the region's gross domestic product.
E-commerce will top $88 billion that year. — VNS