The Ministry of Agriculture and Rural Development (MARD) estimates to earn VND664 billion ($29.25 million) after the auction of Vietnam Sugarcane and Sugar Corporation II JSC (Vinasugar II).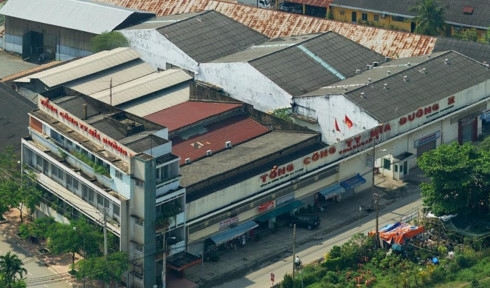 The Ho Chi Minh City Stock Exchange (HoSE) has just published the list of investors and the registered shares to be bought at MARD's divestment of the State's holdings in Vinasugar II.
There are seven investors taking part in the auction with total registered shares of over 63,7 million, 16,000 shares higher than the share volume put on offer. Five domestic individuals registered to buy 36.43 million and two domestic organisations registered to buy 27.28 million.
Vinasugar II offers to auction over 63.69 million shares, equalling 93 per cent of its charter capital on February 13 at the initial price of VND10.420 per share. MARD expects to acquire VND664 billion ($29.25 million) in proceeds.
Vinasugar II's auction promises to be successful, breaking the spell of bad luck that has been plaguing the latest IPOs, such as Vietnam Rubber Group (VRG) that sold only 21 per cent of the shares put on offer. MARD will also stage the IPO of the parent company, Vietnam Southern Food Corporation Limited (Vinafood 2), on March 14.
Vinasugar II was transformed into a joint stock company in 2006 with the charter capital of VND685 billion ($30.2 million). The main business lines of Vinasugar II are the production of sugar from sugarcane, honey, as well as the production of different starch products, manufacturing food packing, as well as mechanical products and parts.
This company also provides technical services for sugarcane and sugar, the wholesale trading of agricultural products, foods, as well as provides accommodation services and offices and warehouses for leasing.
The revenue of Vinasugar II hit VND448.7 billion ($20 million) in 2016, with an after-tax profit of VND29.9 billion ($1.32 million). The company produced 22,871 tonnes of all types of sugar, 1.55 million litres of refined alcohol, and 183 tonnes of CO2.
In 2017, Vinasugar II planned to earn VND461.9 billion ($20.35 million) of revenue, VND16.5 billion ($0.73 million) of after-tax profit, and a dividend rate of 2.17 per cent.
VIR