VietNamNet Bridge – Vietnam's woodworking industry has registered significant growth in recent years. The industry earned US$8 billion last year, up from $7.3 billion in 2016.
Its exports are expected to remain strong this year. The domestic market, with a population of more than 90 million and robust growth of the property market, too offers great opportunities.
Huynh Van Hanh, standing deputy chairman of the Handicraft and Wood Industry Association of HCM City, and Nguyen Chanh Phuong, director of Danh Moc Co., Ltd, speaks to Viet Nam News reporter Xuan Huong about all this and more.
What do you think about the export prospects of the woodworking industry this year?
Hanh: The woodworking industry ended 2017 with some good news. We had expected to achieve US$8 billion in exports [while the Ministry of Agriculture and Rural Development had set a target of $7.5 billion], but finally achieved nearly $8 billion.
After average annual export growth rate of 12.9 per cent in the last seven years, we forecast that the industry will grow by 13 per cent this year to reach $9 billion.
Phuong: The market situation is very positive with excellent opportunities in non-traditional markets and for non-traditional products. We usually export products made of solid wood and outdoor furniture, but now there are opportunities to export other items.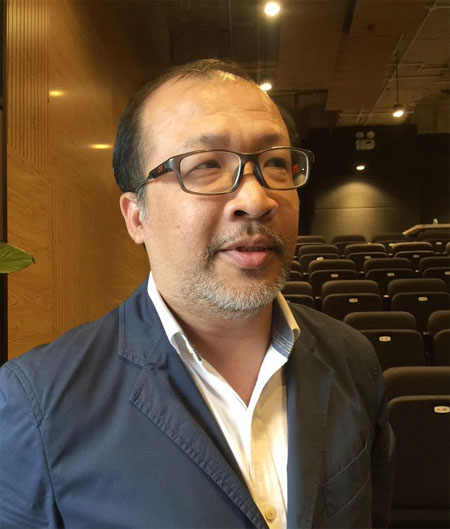 Nguyen Chanh Phuong, director of Danh Moc Co., Ltd
For kitchen cabinets that my company produces, for instance, I see great opportunities in the Australian market.
I think companies must intensify marketing and market research to seek new export opportunities and exploit niche markets instead of following the crowd and exporting old items whose profits and prices are reducing with time while productivity does not increase much.
Which markets do you see as most promising this year?
Hanh: Last year the US accounted for 39 per cent of Vietnam's total wood product exports. The US market will continue to be the most promising and growing market for the industry this year thanks to its GDP growth.
Exports to the Japanese market will continue to grow but at a slow space because Japan is a country where everything is steady and there would be no a sudden increase in demand in the market.
The Vietnam-EU Free Trade Agreement is expected to come into effect this year. Do you think it will boost export of Vietnamese wooden products to that market?
Hanh: The woodworking industry will not benefit from the Vietnam-EU FTA. Because some European countries have already granted Vietnam most favoured nation status and Vietnam's wooden products exported to these markets do not have to pay tariffs.
In general, whether exports to the EU market increase or not depends on demand.
In the last two years export growth to the EU market was not high because immigration from other countries to the EU has caused instability.
Vietnam and the EU last May concluded negotiations for a Voluntary Partnership Agreement (VPA) on Forest Law Enforcement, Governance and Trade (FLEGT), which promotes trade in legal timber and ensures only legally harvested timber is imported into the EU. Does it cause difficulties for Vietnamese woodworking firms?
Hanh: For the past 10 years Vietnamese businesses have been using legally harvested timber to make products for export to the EU and we are ready to explain the origin of the timber. Therefore, the VPA-FLEGT, which Vietnam will sign, will not cause any difficulty for Vietnamese woodwork exporters.
The difficulty is in the domestic market, not in overseas markets. Many people think that the VPA-FLEGT just applies for products exported to the EU, but the agreement actually stipulates that all woodworking firms, including those making products for the domestic market, must use legally harvested timber and ensure traceability.
What is your expectation in the domestic market this year?
Hanh: In 2018 I think the domestic market is the most promising market thanks to the rapid development of the property market in 2016-17.
Many apartments were handed over at the end of last year and more will be handed over this year. When people buy apartments, there is great demand for furniture.
Normally, wooden furniture demand from the new apartment segment accounts for 40 per cent of total demand. Therefore, the domestic market offers a great opportunity for woodworking firms in 2018.
Phuong: The property market has enjoyed very good growth since 2015 with segments such as condotel in coastal cities attracting high investment. A report said the condotel segment accounted for 60 per cent of capital inflows into the property sector, with tens of thousands of apartments launched in the market each year.
Vietnamese firms were the main suppliers of furniture for the segment.
The apartment market in large cities, especially HCM City, and the condotel market are very good.
The market is good but competition is fierce. Enterprises have to invest in management systems and specific machinery to improve productivity and manage orders. 
Source: VNS