The Ministry of Planning and Investment has proposed the government to hasten efforts aimed at improving the business environment in 2018.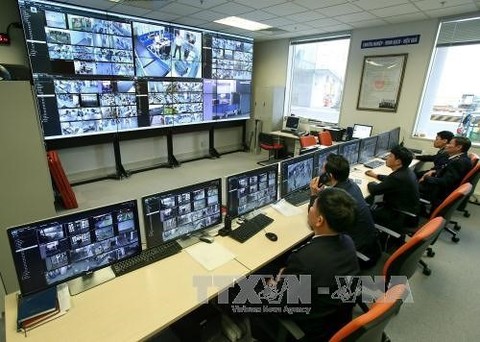 Firms want more cuts in specialised checks for customs clearance.
The ministry said Viet Nam's ranking in doing business had improved considerably in the past four years since the government implemented Resolution 19 on improving the business climate and national competitiveness.
However, it lacked sustainability because there were indices with no improvement at all or with results far below expectation, such as infrastructure quality, ease of starting a business or insolvency proceedings, the ministry said.
It proposed Resolution 19 for 2018 to be issued with a focus on measures to lift those indices that ranked low as well as to add targets to improve competitiveness in the tourism and logistics sectors and to enhance labour productivity.
Viet Nam's target is to rank 50-60 in the business climate in 2018.
Last year, the country moved up 14 places to rank 68th out of 190 countries, according to the World Bank's Doing Business report.
The percentage of goods requiring specialised checks for customs clearance is targeted to be cut from 30-35 per cent to 15 per cent in the third quarter of 2018.
Resolution 19 had stipulated this to be achieved by 2017, which did not materialise.
The ministry revealed in a recent report that the cost for specialised checks for customs clearance was still a huge burden on businesses.
The ministry cited the case of a company importing wood products which must bear cost worth dozens of billions of dong per year for storage as a result of quarantine requirement.
The specialised checks were not based on a risk-based approach, did not allow the use of the testing results on the same import product models of other companies and did not actively recognise quality of famous brands. "This causes huge wastes," the ministry said.
In addition to this, specialised checks proved to be time consuming, adding to the risks of businesses, according to the ministry.
For example, for animal feed, the time for quality check at the Department of Animal Husbandry was 14 days and three weeks each at the Directorate of Fisheries and Directorate of Energy.
Statistics of the customs watchdog showed there were still some 430 documents on specialised checks.
Overlap in specialised checks between ministries, such as Industry and Trade, Agriculture and Rural Development and Health was another problem.
According to the Viet Nam Chamber of Commerce and Industry (VCCI), businesses expected more administrative reforms in tax, customs and land access as well as reduction in unnecessary and time-consuming specialised checks.
VCCI said businesses favoured an end to overlapping between ministries and simplified procedures.
Firms also called for a fair access to resources and business opportunities and reduced business costs. — VNS