VietNamNet Bridge - Analysts say the golden age of Vietnam's fashion industry is encountering difficulties amid the arrivals of foreign fashion brands.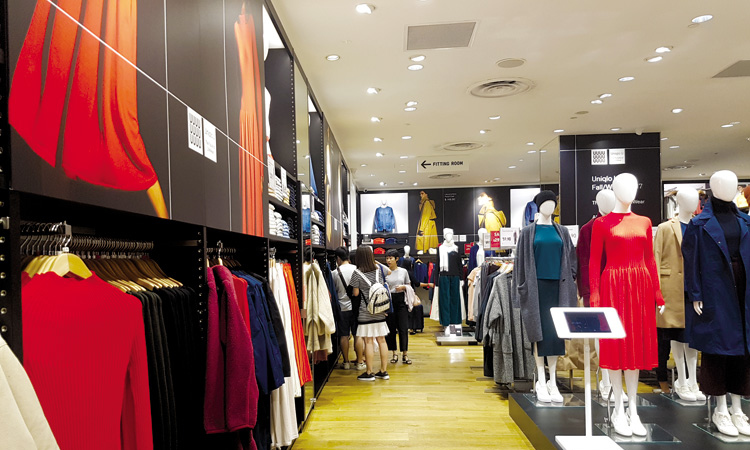 Many foreign fashion brands have come to VN
Many fashion brands have come to Vietnam, creating a 'fast fashion' trend among Vietnamese youth. In early September, the Swedish brand H&M opened its shop in HCMC. Prior to that, Zara from Spain opened one shop in Hanoi and one in HCMC.
Zara's first shop in HCMC reported revenue of VND5.5 billion on the opening day, the highest level among Zara's shops overseas.
The success of Zara in Vietnam has prompted Inditex, the group which owns Zara Bershka, Stradivarius, Massimo Dutti and Oysho, to think of bringing other brands to Vietnam.
The public was stirred up by information that Stripe International from Japan is going to take over Vietnamese NEM. Nguyen Tiep, PR Director of NEM, confirmed that the two sides are negotiating Stripe's capital contributions. 
Vietnam began seeing a wave of foreign brands arriving in early 2015, when the tariff was cut. 
A report says there are about 200 foreign fashion brands in Vietnam. Tiep commented that the massive landing of foreign brands shows that the country is a very attractive market.
According to Vinatex, the domestic garment market is valued at $4.5 billion and has a growth rate of 20 percent per annum. 
According to Vinatex, the domestic garment market is valued at $4.5 billion and has a growth rate of 20 percent per annum. 
Vietnamese spend VND100 trillion on clothes each year. A Nielsen report found that clothing is the third priority among items Vietnamese spend money on, after food and savings. 
However, though the market is large and promising, domestic fashion brands are meeting difficulties. 
The once well-known brands such as Ninomaxx, Blue Exchange, Viet Thy, Foci, Sifa, PT 2000, Sea Collection and Dan Chau, which had tens or hundreds of shops, have reduced their networks.
In 2013, Ninomaxx, which felt pressure from foreign companies, decided to change its shop model into a one-stop shop Ninomaxx Concept and restructure the company.
At that time, Ninomaxx's chair Nguyen Huu Phung said the company had to carry out reform on products, distribution, customers' service and labor force.
However, despite great efforts, analysts don't think Ninomaxx's golden days will come back. The brand now has 60 shops instead of 200. 
The fast fashion trend has been growing among youth with the presence of Zara and H&M and the arrival of Uniqlo in the future.
However, Vietnamese fashion brands believe they will still have customers of their own. Nguyen Thi Dien from An Phuoc said the foreign fast-fashion wave targets youth, while An Phuoc targets middle-aged men.