VietNamNet Bridge – Dr Hoang Ngoc Giao, director of the Institute for Policy, Law and Development Studies, tells Tuoi Tre (Youth) that the parliament owes the public a law on public private partnership and needs to repay its "debt" soon.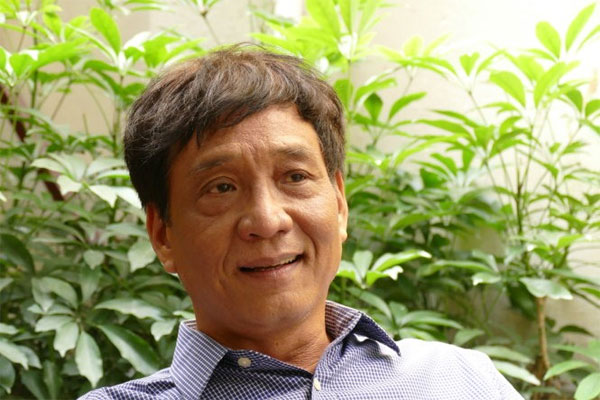 Hoang Ngoc Giao. — Photo tuoitre.vn
Following the chaotic situation at the Cai Lay BOT toll booth, Prime Minister Nguyen Xuan Phuc has ordered the temporary suspension of toll collection for all vehicles passing the station so that the Transport Ministry and other concerned agencies can decide on the appropriate fees to be collected there. Do you think a satisfactory solution can be found?
In my opinion, the difficulty lies in the political will of the concerned authorities, not in legal or technical solutions. Why do I say so?  Because, in a project with multiple interests and impacts on various parties, even the Prime Minister can't come up with a final decision off hand. However, we can find a workable solution.
For the Cai Lay BOT project, we have to analyse all aspects. If the toll booth has been built on the wrong location by the investor – it should be moved and the investor would be legally responsible. If a Ministry of Transport official is responsible, she/he must take the blame.
If the booth is wrongly located but there has been no legal violation, the Government can step in and use the State Budget funds to take remedial measures.
However, an independent study must be conducted by a group of experts before a solution is applied. The experts can come up with a proposal on how to solve the problem.
We organised a seminar on the topic recently and some participants asked a question: Does the BOT policy come from the Government or the Transport Ministry? If it is the latter, we need to look at the problem carefully and see if decisions have been influenced by certain interest groups or not.
In short, we need a system for reviewing and approving BOT projects right from the planning stage through its financing and implementation stages.
In reality, it is not easy to "kill" a BOT toll gate as it is an economic contract.
As Prime Minister Nguyen Xuan Phuc has said: "Things sometimes are totally in line with the law, but they do not work in real life and not enjoy support from the general public. In such a case, we have to look at the issue carefully and make adjustments."
The National Assembly Standing Committee last August discussed a supervision report on the implementation of BOT transport projects. In October, the committee issued a resolution. Can you comment on these two documents?
In my opinion, in the context of some serious problems arising from BOT transportation projects, the NA Standing Committee's supervision report and resolution have pointed out weaknesses and limitations and come up with some key principles and solutions, particularly the demand to put an end to the activity of "consolidating" the surface of old asphalted roads and not to have BOT investment for a road that offers the only access to a locality.
However, in my opinion, the October Resolution is not a far-reaching solution. We need important principles that will govern future BOT projects to make them safe and sound.
Some people have raised concerns that many BOT projects have been built on a weak legal foundation. That's why the border line between right and wrong is very thin.
In other words, a BOT project should cover various legal perspectives coming from the Civil Code, the Law on Tender, the Law on Protecting Consumers and other relevant regulations.
Why are so many BOT stations getting into problems in terms of the public response to them? Why were these problems not foreseen?
People are indignant that several BOT stations have been built in their localities without consulting them.
I don't know whether the National Assembly deputies from Tien Giang Province and the Provincial People's Council consulted the local people before taking decisions regarding the Cai Lay BOT project, including the toll station. It is well regulated in the law that people who are going to be affected by projects have to be consulted and informed first before a decision is taken.
Do you think what has happened with the Cai Lay project will deter potential investors from future BOT projects?
No, I don't think so. I think many investors are willing to invest in BOT projects if there is transparency and accountability about all steps and requirements.
I also think the financial requirement in a BOT project tender should be increased, i.e., those bidding for a project contract should have a charter capital that is between 30-50 per cent of the total project cost, instead of the current 10 per cent. This is the only way we can attract capable investors for BOT projects, particularly foreign investors.
Besides, we should also diversify the forms of investment, even raising funds through the stock exchange. This is already done in many countries.
BOT projects have been carried out in our country for almost two decades. Don't you think that it is time for Vietnam to conduct a comprehensive evaluation of these before including it in the Law on Public Private Partnerships (PPPs)?
In my opinion, the National Assembly "owes" the people a law on public-private partnership. And I want it to pay off this "debt" sooner rather than later.
I'm pretty sure that when we have a good legal foundation, Vietnam will have many investors willing to participate in BOT projects. 
Source: VNS