VietNamNet Bridge - In the last 10 years, a number of fashion brands have quietly stopped operation or scaled down their business, while a few big enterprises have struggled in the home market amid the arrival of many foreign brands.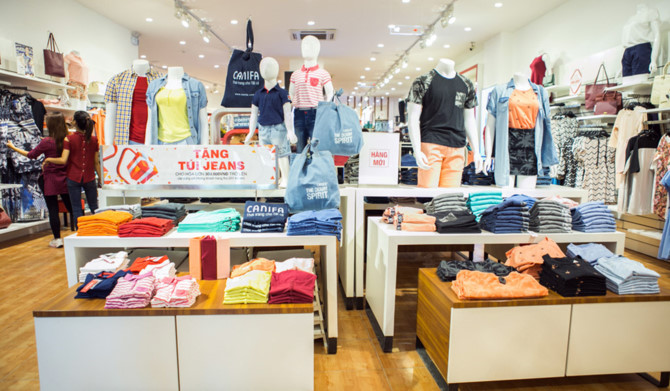 Vietnamese fashion brands have been warned they may lose home market
According to Vinatex, the largest Vietnamese textile & garment corporation, the domestic market is valued at $4.5 billion.

The golden days

In 2009-2010, Le Viet Thanh, an engineer, resigned from his post at a foreign company. He started a new business – making and selling clothes, targeting office women with medium income. The first K&K shop opened in 2010.

At first, Thanh planned to open tens of shops within a short time. However, he began facing difficulties when opening the third shop and realized that it is not easy to do business in the fashion industry.

Thanh has opened 10 shops in the last seven years, while the prices of his products hover around VND400,000-440,000, unchanged over the last few years.

The time when Thanh and his wife set up a low-cost fashion brand for women was also the golden age of Vietnamese fashion brands such as Thoi Trang Viet, Foci, Viet Thy, PT 2000 and The Blue.

Thoi Trang Viet then reportedly gained annual 30 percent growth rate and revenue of VND300 billion in 2009. The brand became well known in the home market as it undertakes all phases of the value chain, from design, production to branding and retailing. Only a few big companies like Viet Tien, Nha Be and An Phuoc could do this.

In 2010s, Thoi Trang Viet had 200 shops throughout the country which provided three groups of products – products for youth under the name Ninomaxx (VND200,000-500,000 per product); products for office workers N&M (over VND500,000), and products targeting medium-income earners Maxx Style (VND200,000).

Foci, which debuted in 1999, was also a well known fashion brand. It had 60 shops in large cities by 2007 which sold diverse high-quality products priced at VND300,000-600,000 per product. 

Quiet departures

In 2013, Thoi Trang Viet surprised the public when closing a series of shops and 'declaring death' to Maxx Style products. 

Thoi Trang Viet's representative said the company had to scale down production and think of changing the business model. There are now only 60 sale points where N&M and Ninomaxx products are sold in the same shops.

As for Foci, the shop network no longer exists, and the company has shifted to outsourcing and selling products online. 

Other fashion brands including Viet Thy, The Blue, Ha Gattini, Sea, Sifa, Dan Chau and Sanding still exist, but have weaknesses.
RELATED NEWS
Vietnamese fashion brands warn they may lose home market
How attractive is Vietnam's fashion market for foreign retailers?
Kim Chi