VietNamNet Bridge - The Swedish businesses coming to Vietnam in the second investment wave are focusing on consumer goods, according to analysts.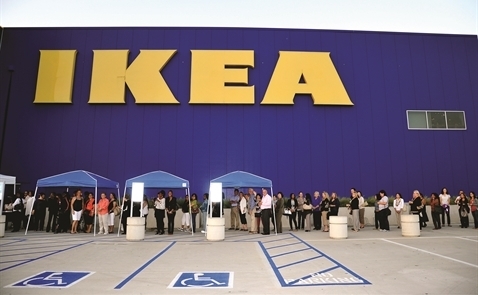 Once a month, Pereric Högberg, the Swedish Ambassador to Vietnam, flies from Hanoi to HCM City to attend a meeting with the community of Swedish businesspeople and citizens living in the city.
Högberg also visited HCM City in late October to participate in an important event – the launch ceremony of Volvo's new models at a 2017 imported car exhibition.
Volvo joined the Vietnamese car market in early 2016. At that time, Högberg said that Volvo was an important milestone in the promising relationship between Sweden and Vietnam. 
Two-way trade turnover between the two countries remains modest, but the figure has been increasing steadily, and so has Swedish business interest in Vietnam.
The Swedish businesses coming to Vietnam in the second investment wave are focusing on consumer goods, according to analysts.
Most recently, Bloomberg reported that IKEA, the furniture retail chain, announced a plan to open shops in Vietnam in the next five years. 

Meanwhile, H&M, a fast-fashion brand, will open new shops in Hanoi after opening its first shop in HCM City this year.

Spotify, a startup which provides an app to listen to music on smartphones, is rumored to start in Vietnam soon. 

Meanwhile, Ben Thanh Corporation and Savico, the holding company of the importer of Volvo cars, said Volvo truck and bus manufacturers have also suggested cooperation.

"This is the second Swedish wave," said Högberg.

Swedish capital flowed to Vietnam very early, but was mostly in the industry sector. 

The ABB Group set up its factory in Vietnam in 1993 which focuses on four production fields, namely electronics, robots, automation in industries and electricity networks.

There is another Swedish name, which, according to analysts, illustrates Swedish power in Vietnam -  Tetra Pak's packaging products. 

The Swedish manufacturer provides packaging products to the nation's largest dairy producers, including Vinamilk and TH True Milk. A report found that Tetra Pak holds 98 percent of the milk packaging market share.

In early October, Tetra Pak announced investment in a new factory capitalized at $110 million. The figure was even higher than the total Swedish FDI capital as of September 2017 ($100 million, 54 projects).

Meanwhile, Högberg hopes Swedish businesses in healthcare, transport, green production and startups will also appear in Vietnam.

"It is the right time for Sweden to strengthen its business in Vietnam," Högberg said, adding that he has been impressed by the strong development of Vietnam economy since doi moi (renovation).
RELATED NEWS
Over $600 million of FDI poured into VN property in 5 months
Large-scale investments promise FDI breakthrough
Thanh Lich