VietNamNet Bridge - The Vietnamese drug and medical instrument market is expected to have value estimated to exceed $10 billion per annum by 2020.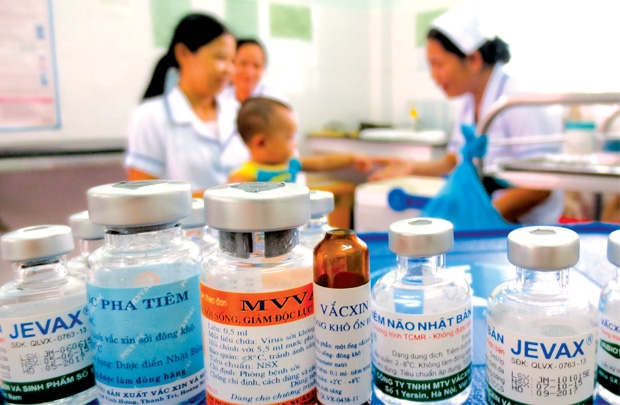 Completing the deal of purchasing 1 million shares of J&V Medical Instrument JSC (JVC) in late September, PYN Elite (Non-Ucits), an investment fund, has just bought another 193,000 JVC.
While big investment funds fleeing from JVC because of the financial scandal in 2015, PYN Elite has been purchasing JVC, raising its ownership ratio from 5 percent in 2015 to 10.06 percent.
The restructuring of JVC with the support of PYN Elite has helped JVC recover. In 2015, the company reported a loss of VND1.335 trillion, but in 2016, the loss fell to VND32 billion. 
Meanwhile, it has reported net revenue of VND500 billion for the fiscal year ending on March 31, 2017.
According to JVC's CEO Ngo Thanh Son, the company's business results have improved thanks to distribution, with JVC becoming the sole agent of major medical equipment companies such as Hitachi, Fujifilm and Konica. 
The Vietnamese drug and medical instrument market is expected to have value estimated to exceed $10 billion per annum by 2020.
In addition, JVC has also boosted its investment in Bach Mai Hospital, Tuyen Quang General Hospital and Hanoi Heart Hospital, which brought revenue of VND143 billion, while revenue from clinics increased to VND14 billion.

Meanwhile, the founders and major shareholders have left JVC after the scandal and invested in AMV. 

AMV now lists 27 million shares on the bourse. With new investments, AMV has recovered after many years of taking losses with revenue up by 30 percent in 2016. 

AMV price has soared to VND14,500 per share on October 16 after a long period of staying below VND4,000 per share.

A series of other M&A deals have also been reported. Mediplast has merged with Vinamed after long arguments. 

Pham Quang Huy, chair of Vinamed, who is also chair of JVC, where Vinamed holds 6.09 percent of charter capital, said the deal is an important step to develop Vinamed in the five key fields which create a closed supply chain, from manufacturing, distributing medical equipment, and giving consultancy, to providing technological solutions and investing in the healthcare sector.

Meanwhile, F.I.T has been collecting shares to raise its ownership ratio in Cuu Long Pharmacy to 71.7 percent. Through Cuu Long Pharmacy, F.I.T has taken over Euvipharm, a subsidiary of Valeant in Vietnam.

The establishment of Benovas, a producer of drugs for cancer treatment, is also a noteworthy deal. The market saw Sacom Investment JSC collecting Vinapharm shares. A 65 percent stake of Vinapharm is held by the Ministry of Health (MOH).
RELATED NEWS
VN Pharma's appeal in court continues
Vietnam spends billions of USD a year to import drugs
Mai Thanh