VietNamNet Bridge - Foreign air carriers are opening new air routes to Vietnam to keep up with their competitors.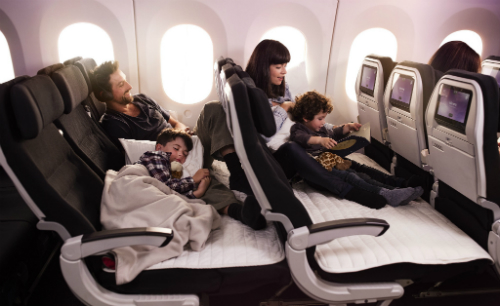 Bangkok Airways has opened the Bangkok – Phu Quoc Island air route with departure from Suvarnabhumi Airport.
Varong Israsena Na Ayudhya, deputy CEO of Bangkok Airways, said the Thai carrier had been successful with the Bangkok – Da Nang, which prompted it to open a route that links Bangkok and Phu Quoc.
Foreign air carriers are opening new air routes to Vietnam to keep up with their competitors. 
Opening the Da Nang – Bangkok in May 2016, Bangkok Airways provided two flights a week. Since February 2017, one flight has been provided daily.

Under the plan, the first direct flight from Hanoi to Phu Quoc Island would be provided later this month. Every week, Bangkok Airways will provide four return flights from Bangkok on Tuesday, Thursday, Friday and Sunday with a 70-seat ATR 72-600.

This is the first Thai air carrier that has launched a direct air route to Phu Quoc. 

Bangkok Airways' Varong Israsena Na Ayudhya commented that the investor can see high demand to fly to Phu Quoc. 

In 2016, Phu Quoc received 1.45 million travelers. Thanks to the policy on waiving visa for foreign tourists for 30 days, Phu Quoc is now one of the more famous destinations in South East Asia.

Owning the only direct air route that connects Auckland and HCMC, Air New Zealand stated it had two successful 2016 and 2017 fly seasons, though it declined to give figures.

From 2018, the airline will provide two flights a week from July 23 – October 23 between the two cities, on Tuesday and Saturday.

Air New Zealand's Cam Wallace said it had found from the 2016 fly season that many travelers like to travel to Vietnam. 

This is one of the destinations with reasonable costs for New Zealand people. The demand of New Zealand's students for traveling to Vietnam is especially high in their winter holiday in July.

According to the Vietnam National Administation of Tourism (VNAT), Vietnam received 27,203 travelers from New Zealand in the first seven months of the year, an increase of 119 percent compared with the same period last year. More than 6,000 travelers came to Vietnam in 2016.

Other foreign airlines have announced plans to open new air routes. Jeju Air, which has been in Vietnam since 2014 with Hanoi – Incheon flights, plans to open the Nha Trang – Seoul air route.

AirAsia, after opening Kuala Lumpur – Nha Trang, has decided to join the competition on the HCMC – Manila route with airfare just equal to half of the airfare set by other airlines.
RELATED NEWS
Rate of flight delay, cancellation at 12.1 percent in August
Vietnam Airlines may open direct flights to US next year
Thanh Lich