Vietnamese Trade Counsellor in Russia Duong Hoang Minh highlighted positive outcomes in the one-year implementation of the free trade agreement between Vietnam and the Eurasian Economic Union (EAEU) in a recent interview granted to Vietnam News Agency in Moscow.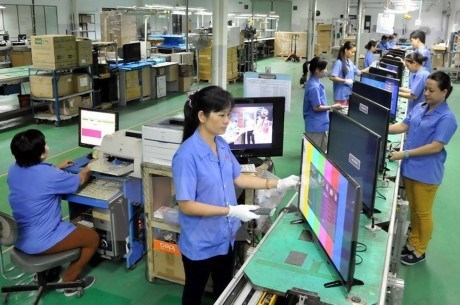 The Vietnam-EAEU free trade agreement reaps positive outcomes (Illustrative image. Source: VNA)
Two-way trade reached 2.79 billion USD in the first eight months of 2017, a year-on-year rise of 23.5 percent. Vietnam exported goods to the union worth 1.97 billion USD, up 29.5 percent, while the EAEU exports to the Southeast Asian nation were 825 million USD, up 11.3 percent, according to the EAEU statistics.
Figures from the Vietnam Customs showed that trade between Vietnam and Russia hit 2.3 billion USD in January-August, up 29 percent against the same period last year, in which Vietnam's exports were valued at 1.43 billion USD, up 36.8 percent, and Russia's shipment was 859 million USD, up 18 percent.
Vietnam's main export products include seafood, vegetable and fruits, garment-textile, footwear, electronics and spare parts, Minh said, adding that the optimistic outcomes were attributed to the enforcement of the EVFTA, which reduces and removes up to 90 percent of tax lines.
Over the past year, Vietnamese and Russian businesses have increased trade promotion activities and actively worked to seek partners in the respective countries, he said.
However, Vietnam's exports to Russia still meet some difficulties such as insufficient added value products, payment, and geographical distance, which reduces the competitiveness of made-in-Vietnam goods compared to other countries like India, China and Thailand, Minh said.
He suggested promoting communications about the Russian and EAEU markets among Vietnamese businesses to create their trust and encourage them to actively seek partners.
Vietnamese firms should pay attention to human resources speaking Russian, building strong brands, and creating high added value products to increase the export turnover and opportunities to dominate the market, he recommended.
VNA