Ethanol gasoline E5 accounts for 6.2 percent of consumption
Ethanol gasoline blend E5, also called bio gasoline, accounts for only 6.2 percent of total petrol consumption output in HCMC, reported the HCMC Department of Industry and Trade.
The city now has 240 out of 533 filling stations distributing gasoline E5, accounting for 45 percent.  Consumption output averages 8.053 cubic meters a month.
E5 consumption output has been on the downward trend as consumers have not been in the habit of consuming gasoline E5. In addition, the difference between mineral gasoline A92 and gasoline E5 is only VND270 a liter, which do not attract consumers to change from filling A92 into E5 gasoline.
Previously, the Ministry of Industry and Trade worked with 26 petrol businesses, asking them to seriously implement the Prime Minister's requirement to trade and consume gasoline E5.
Businesses have committed to entirely replacing A92 with gasoline E5 from January 1, 2018.
Hanoi apartment market seeing positive performance
The apartment market in Hanoi continued to see positive developments in the third quarter of the year, according to the latest report from CBRE.
Ms. Nguyen Hoai An, Director of Research and Consulting Services at CBRE Vietnam, told a recent press conference on Hanoi's real estate market in the third quarter that 8,300 units were launched in 38 projects around the city.
The high-end segment has developed relatively cautiously. New supply in the third quarter reached 1,480 units, in areas such as West Lake and the city center, down 38 per cent compared to the average in the last four quarters.
As a result, supply in the high-end segment fell from 25 per cent to 18 per cent of total new supply against the average in the last four quarters. Meanwhile, the mid-end segment continued to expand, accounting for 71 per cent in the quarter and 50 per cent of total supply this year as at the end of the third quarter.
A total of 5,440 units were sold in the quarter, coming from new projects in convenient locations, which are costlier in terms of design, infrastructure, and product quality, as well as in projects with attractive sales policies.
Since the beginning of the year, a total of 16,200 units have been sold, equivalent to 79 per cent of sales in 2016 as a whole. "It can therefore be expected that sales in 2017 will continue to develop positively due to the normal higher vibrancy seen in the real estate market at the end of the year," Ms. An said.
New supply will reach 35,000 units by the end of the year, of which sales will total 23,500. "Increased supply will create strong competition in the real estate market, causing developers to launch more preferential and discount programs to attract customers," said Ms. An. "This will have a strong impact on investors."
In terms of pricing, the average sales price decreased in the secondary market during the quarter compared to the second quarter, especially in finished projects, which were down 3 per cent quarter-on-quarter and 12 per cent year-on-year.
Binh Duong announes investment for 20 projects in 2017-2020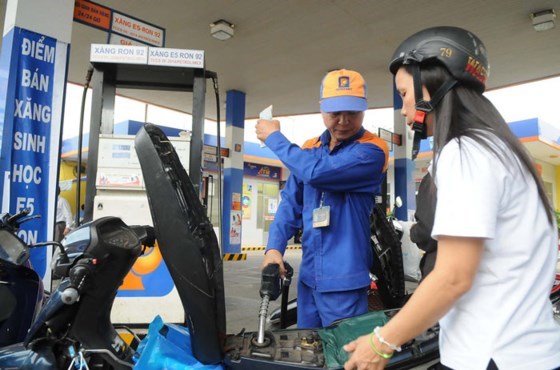 The Binh Duong Provincial People's Committee has announced 20 projects that have attracted investment from 2017-2020.
Total investment will range from VND14 trillion ($616 million) to VND16 trillion ($704 million), depending on the investment plans for the Cai Stream project in the southern province.
Transport infrastructure tops the list, with 15 projects, followed by education, training and vocational training, with three. There are also two health infrastructure projects.
The project with the highest investment, of VND4.06 trillion ($178.6 million), is Thu Dau Mot University, expected to be built in the build-transfer (BT) or build-own-operate (BOO) form or be fully private.
A 500-bed orthopedic hospital will be built in Di An town with expected investment of VND2 trillion ($88 million), also as a BT, BOO or fully private project.
The Bus Rapid Transit (BRT) Development Project between Binh Duong New City and Suoi Tien Railway Station in Ho Chi Minh City and running through Thu Dau Mot and Di An has total investment of VND1.9 trillion ($83.6 million), with funding coming from official development assistance (ODA) or in a form proposed by the investor.  
The project will expand regional links, especially those between Ho Chi Minh City and Binh Duong and Dong Nai provinces. It expected to address traffic congestion and improve traffic safety on the My Phuoc - Tan Van Expressway for the development of provincial industrial services.
Regarding the project to expand Cai Stream in Tan Uyen, there are two investment plans at two expected investment levels. The first is VND3.5 trillion ($154 million) and the second VND1.1 trillion ($48.4 million). The project is expected to be in the build-operate-transfer (BOT) or BT form.
Ho Chi Minh City organises first-ever Microelectromechanical Systems and Sensors workshop
Vietnam's first-ever Microelectromechanical Systems and Sensors (MEMS) workshop will be held in Ho Chi Minh City on November 9 to enhance public awareness of the potential for MEMS and sensor technologies.
According to Dr Le Hoai Quoc, president of the Saigon High-Tech Park (SHTP) Management Authority, the organiser of the workshop, MEMS will help connect investors with potential projects and researchers with investment funds, as well as attract investors in manufacturing MEMS and sensor products and create local supply chains.
"The workshop's objectives correlate highly with the policies of the Ho Chi Minh City leadership which aims to foster participation and dialogue between various stakeholders, including governments, scientific and academic communities, and share knowledge, experiences, and mutual interests," Quoc said at the recent press briefing introducing the workshop held in Ho Chi Minh City.
The workshop, Quoc added, also aims to provide an enlightening and informative picture as to the viability and importance of creating MEMS technology infrastructure as the catalyst for the creation of a critical commercialisation vehicle in Vietnam.
Quoc added that the Ho Chi Minh City Party Committee and the Ho Chi Minh People's Committee intend to launch a comprehensive plan to effectively transform the country and the city from a top producer of electronic components to a major player in the global digital economy.
Tom Nguyen, CEO of US sensor company DunAn Sensing, added that the workshop will feature world-class experts from the US who will address various MEMS applications that will enhance life quality for Vietnamese citizens.  
Ba Ria-Vung Tau revokes $450-million port licence
The VND10.23-trillion ($450.1 million) Cai Mep Ha port complex project, located in the southern province of Ba Ria-Vung Tau, had its investment certificate revoked due to the long delay in completing the necessary procedures to start construction. 
Accordingly, the Ba Ria-Vung Tau People's Committee has issued a decision to revoke the investment certificate of the project invested by Vung Tau Shipbuilding and Oil Gas Services JSC (Vung Tau Shipyard).
Licensed in September 2010, the project would cover an area of 86.6 hectares and was designed to handle ships with the capacity of 160DWT. The construction of the project was expected to be conducted in two phases, in 2010-2013 and 2013-2015.
However, as of now, the investor has yet to complete the remaining procedures to start construction, including building and submitting the detailed construction plan to the provincial authorities, conducting the environmental impact assessment report, and submitting the certificate of land use rights.
Lien Chieu Port proposed to become Central Vietnam's international gateway
With a massive investment in term of capital and the handling capacity, the $1.48 billion Lien Chieu Port located in the central city of Danang is expected to become Vietnam's second international gateway port, following Lach Huyen Port in the northern city of Haiphong. 
The Danang City People's Committee has recently proposed the government to construct Lien Chieu Port as an international gateway port for the key economic region of Central Vietnam. At present, the proposal is being evaluated by the Ministry of Transport (MoT) before being submitted to the prime minister for approval.
According to the city's proposal, Lien Chieu Port, which would combine five functional areas, including a 50,000DWT (deadweight tonnage) harbour, another harbour which could handle 80,000-100,000DWT container ships with a loading capacity of 5,000-8,000 twenty-foot equivalent unit (TEUs), a liquid cargo harbour handling 10,000DWT ships, and an inland waterway harbour for 1,000-5,000DWT ships, as well as a logistics services area and other infrastructure.
"The project will resolve the overload of the existing Tien Sa Port. Besides, being considered an international gateway port, it will play an important role in helping Danang maintain its position as an economic engine, while simultaneously being a motivation for economic development in the region," said Huynh Duc Tho, Chairman of the Danang People's Committee.
According to the pre-feasibility study conducted by Port and Waterway Engineering Consultant JSC (Tediport), the project will include two components. The first component will include a breakwater, fairways, and technical infrastructure, altogether with a total investment capital of VND10.21 trillion ($459.38 million) to be covered from the city's budget, bank loans and ODA funds.
The second component, with a price tag of VND22.66 trillion ($1.02 billion), will combine harbours, traffic infrastructure, warehouses, workshops, and equipment. The second component will be implemented either under the public-private partnership (PPP) model or by calling capital from the private sector.
The construction of the project will be divided into three phases. The first phase, with a total investment capital of VND7.38 trillion ($331.7 million), is expected to be completed in 2020 and will add a cargo loading capacity of 1.87 million tonnes per year.
The second, VND7.86-trillion ($353.3 million) phase is expected by 2030 and will increase the cargo loading capacity to 17.53 million tonnes per year.
The last phase, worth VND17.63 trillion ($792.5 million), will be completed in 2050 and will buff the port's annual capacity to 46 million tonnes.
Tho stated that the city will study criteria to select project investors to propose to the prime minister for approval.
EVN looking for alternative capital sources
Electricity of Vietnam (EVN) is struggling to find sources of funding to meet its need of estimated $40 billion for its approved projects by 2020.
In the signing ceremony on lending VND5.4 trillion ($237.6 million) to the expansion project on Vinh Tan 4 thermal plant, EVN general director Dang Hoang An said that in accordance with the general development strategy for the power industry, Vinh Tan 4 thermal plant must raise its capacity to 43,000MW by 2020 and to 60,000 MW by 2030 to adapt the annual average power consumption of 5,000 kWh per person.
To increase capacity, EVN needs to raise $40 billion by 2020 and $148 billion by 2030.
An added that every year EVN needs an additional capital of VND135 trillion ($5.9 billion). Within the next four years, EVN requires substantial capital to ensure the smooth operation of its projects.
When talking about investment capital for EVN, Nguyen Quoc Hung, a senior official of the State Bank of Vietnam (SBV)'s Credit Department, said this is an urgent problem. For example, the expansion plan on Vinh Tan 4 thermal plant needs a capital of VND24 trillion ($1.1 billion), and besides the owner's equity, EVN expects to borrow over VND16 trillion ($704 million), sourced half-and-half from foreign and domestic loans.
Regarding domestic loans, Vietinbank, ABBank, TPBank, HDBank, and Agribank expressed willingness to lend to EVN. However, except for Agribank, all four remaining banks have reached their lending limit to EVN. Now EVN and these banks are proposing the government to loosen the limit.
In accordance with current regulations, it is difficult for EVN to mobilise capital from commercial banks. Without loosening the limit, SBV, the Ministry of Industry and Trade, and EVN will have to request the prime minister's approval for every contract or project on an individual basis.
Regarding the expansion plan on Vinh Tan 4 thermal plant, An said that EVN is dealing with international credit institutions such as the World Bank and the ADB for foreign loans, but this step is forecasted to take a very long time.
Talking about a solution for EVN, Nguyen Quoc Hung said that on one hand, SBV is considering to adjust related regulations. On the other hand, EVN should proactively look for new sources of funding to diversify its investment capital.
VN dragon fruit wows Aussie consumers
Nearly 100 kilos of dragon fruit were sold during the Vietnamese Dragon Fruit Day held in Sydney by the Vietnamese Trade Office and the Embassy of Vietnam on Saturday.
The fruits' high quality and eye-catching experience helped it sell at AUD30 (US$23.89) per kilo.
Vietnamese Ambassador to Australia, Ngô Hướng Nam, expressed his hope that entry into the Australian market entry will help the dragon fruit enter a group of fruits earning export values of $1 billion and above.
The entry can also be a good launch pad for the fruit to go to other fastidious markets worldwide, Nam said.
He said that Australia was a prospective market for the Vietnamese fruit because of the contrast in harvest time.
Việt Nam will promote negotiations to ship other fruits to Australia, including longan, passion fruit and rambutan, he said.
Hoàng Huy Khánh, director of the Đà Lạt Export-Import Company in Australia, said farmers and domestic businesses should abide by strict food safety and quarantine requirements set by Australia.
Fruits for export should be harvested from orchards complying with Global GAP standards and undergo proper pasteurising process, he said.
Among the three Vietnamese fruit (lychees, mangoes and dragon fruit) that have been shipped to Australia thus far, the dragon fruit has better potential because it can produce fruits all year round, and if the importing cost is less, consumption will go up soon, he added.
The first batch of Vietnamese dragon fruit was exported to Australia by the Hoàng Phát Ltd Co in the southern province of Long An on September 20.
Dragon fruit is one of Việt Nam's key fruit exports, enjoying revenues of $895.7 million in 2016, accounting for 50.3 per cent of the country's total fresh fruit exports and 36.1 per cent of its total fruit and vegetable exports.
Vietnamese dragon fruit has thus far been exported to 40 countries and territories including China, Thailand and Indonesia.
Techcombank to issue shares this month
Techcombank will issue 70 million shares to existing shareholders at the price of VNĐ30,000 (US$1.32) per share this month.
The bank will close the list of buyers on October 10. The transfer of share purchase rights will take place from October 19 to November 2 and payment will be made from October 19 to November 11.
The sale is expected to bring Techcombank a total of VNĐ2.1 trillion.
All proceeds from the share sale are expected to be invested to increase the bank's fixed assets, expand network and update technology and equipment. The bank will also use a part of the increased capital to boost lending and investment in Government bonds.
It is one of two share sales that Techcombank has planned to raise charter capital from VNĐ8.8 trillion to VNĐ13.8 trillion.
In the second sale due within the next 12 months, which will be decided after the first sale's completion, the bank will sell another 430 million shares.
Both share sales will take place for existing shareholders. Masan Group is currently Techcombank's largest shareholder, holding 15 per cent of the bank's charter capital.
This is the largest capital increase Techcombank has made since 2008. Between 2008 and 2012, its charter capital was increasing regularly, from VNĐ4.7 trillion to VNĐ8.8 trillion.
Techcombank's after-tax consolidated profit in the second quarter of this year rose 42 per cent year-on-year to nearly VNĐ1.13 trillion, raising its after-tax profit in the first half of this year to more than VNĐ2.18 trillion, up 72 per cent year-on-year.
The bank's network expansion this year has also been positive. The bank has approved plans to open branches and transaction offices in provinces of Quảng Bình, Vĩnh Long and Yên Bái, as well as Quảng Ninh and Hưng Yên.
In the next few years, the bank's Board of Directors plans to build new headquarters in Hà Nội and HCM City.
HANOITEX 2017 to be held in November
The Hanoi Textile & Garment Industry Expo (HANOITEX 2017) will be held from November 1 to November 3 at the Hà Nội International Conference and Exhibition Centre in the city's Hoàn Kiếm District.
The expo is organised by the CP Exhibition Hong Kong, in collaboration with the VCCI Expo and the Vietnam National Textile and Garment Group (Vinatex), under the sponsorship of the Ministry of Industry and Trade and the Vietnam Textile and Apparel Association.
Vinatax Deputy Director General Hoàng Vệ Dũng said that the annual expo was organised to introduce equipment for weaving and dying, automatic sewing machines, cloth cutting machines, design software and auxiliary materials.
HANOITEX 2017 will also give a chance to textile companies in the north to access information and the textile and garment technology solutions provided by leading companies in the world, he added.
The expo will attract the participation of 200 enterprises from 15 countries and territories, such as China, Germany, Japan, South Korea, Pakistan, Taiwan and Thailand. They will feature their products in an area of 6,000sq.m.   
Central Highlands Dak Lak province lures numerous projects
The Central Highlands province of Dak Lak has attracted numerous projects by domestic and foreign investors in recent years, according to the provincial authorities. 
In the first nine months this year, the province lured 48 projects with a total registered capital of more than 3 trillion VND (132 million USD), up three projects and marking a 2.4-fold increase in value year-on-year. 
Most of them focus on farm produce processing, animal feed, commerce, services, industry and renewable energy. 
The province agreed to present certificates allowing investment to build solar power plants in Buon Don, Ea Sup districts by Xuan Thien Ltd company, TH True Milk and the US's AES Group. 
It has provided investors with information about the business climate, incentives, procedures and a list of projects in need of capital while clearing arising barriers. 
Dak Lak is now home to 12 foreign-invested projects worth 171.448 million USD, mostly in farm produce processing, animal feed, trade and export-driven floriculture. 
Samsung backs Vietnamese firms joining global supply chain
A team of experts from Samsung will support three Vietnamese firms in improving their competitiveness and capability to join the supply chains of Samsung and the globe.
Accordingly, Minh Man Printing Trading Production, Nhat Minh Design Manufacture, and Vinavit will be provided with necessary training documents and free consulting services from the Republic of Korea's group. 
Vietnamese companies often lack capability to forecast the market, leading to low sales and slow-moving inventory, so that there should be improvements in inventory management, said Chairman of Samsung Electronics Vietnam Kim Dohyung.
At the same time, these firms need to improve their quality control management and productivity, he added.
Minh Man Printing Trading Production is weak in planning, therefore it needs to be assisted in setting standards in planning process, from receiving orders to designing plans for production, Kim suggested.
He went on to say about Nhat Minh Design Manufacture which has the same problems. The firm needs detailed plans for each stage of production and should apply Key Performance Indicators (KPIs) to measure the performances of the stages, he said.
Samsung commits to providing the best support for the companies but they should also play a more active role in innovating production in order to enhance competitiveness and soon participate in the global supply chain, according to the chairman.     
Mekong Delta localities enjoy strong tourism growth
Some 2.4 million people visited the Mekong Delta province of Dong Thap in the first nine months of the year, a year-on-year hike of 23 percent, according to the provincial People's Committee.
The province pocketed 450 billion VND (19.8 million USD) from tourism services. 
In September alone, it welcomed 150,000 travellers and earned 40 billion VND (1.76 million USD).
Along with renowned tourist attractions like Xeo Quyt relic site, Gao Giong eco-tourism site, Tram Chim national park and Sa Dec flower village, eco-tourism destinations in Lai Vung and Cao Lanh districts have been new draws for both foreign and domestic tourists.
Meanwhile, Kien Giang province received 4.8 million visitors in the period, up 7 percent from the same time last year, and earned revenues of 3.4 trillion VND (149.6 million USD).
Phu Quoc island district alone welcomed 2.7 million travellers and raked in over 2.8 trillion VND (123.2 million USD).
The provincial People's Committee said that it is focusing on tourism development programmes, calling for further investment in entertainment zones to attract visitors.
Capital city sees upbeat trade growth in 9 months
Domestic trade and services turnover in the capital city of Hanoi amounted to 1,719 trillion VND (75.6 billion USD) between January and September, an annual increase of 9.6 percent.
According to the Hanoi statistics department, retail revenue grew 9.8 percent and contributed 405 trillion VND (17.82 billion USD) to the amount.
Nine-month export of the city, meanwhile, hit about 8.59 billion USD, up 8.7 percent year on year.
Upbeat export growth was attributable to substantial turnover increases made by key commodities, such as footwear-leather (up 100.9 percent annually), electronic products (up 98.9 percent), and farm produce (up 64.7 percent).
Among major exports of Hanoi, garment and textile saw an annual reduction of 0.1 percent in the period, due to difficulties in securing long-term contracts, dropping sub-contracting prices and stricter requirements from importers.
Vietnam Azalea Fund fully exits from Loc Troi Group
Mekong Capital has announced that its Vietnam Azalea Fund has successfully divested 100 per cent of its investment in the Loc Troi Group at VND68,000 ($3) per share, for a cumulative consideration of more than $12 million.
Loc Troi, formerly known as the An Giang Plant Protection JSC, was established in 1993 with a main business line of distributing crop protection chemicals.
With a strong reputation in adding value to investee firms and conducting profitable divestments, it's no surprise that Mekong Capital continues to realize high rates of return from its share sales.
After completing the sale of its remaining 25 per cent holding in Loc Troi on September 28, the Vietnam Azalea Fund generated a gross return multiple of 3.6x in USD and a gross IRR of approximately 18.7 per cent in USD on the shares sold by the Fund over the eight and a half years it held the investment.
With this latest divestment, Mekong Capital funds have earned a combined $79 million from divestments this year, adding to its successful exits over recent years.
In the first nine months of this year, Mekong Capital funds have fully exited the Loc Troi Group and the Vietnam Australia International School (VAS), and completed several partial share sales in Mobile World.
The Mekong Enterprise Fund II divested 100 per cent of its investment in VAS in April at a total consideration of more than $25 million, resulting in a gross return multiple of 4.5x (including dividends received) and a gross IRR of 25.8 per cent over the six-year period the Fund held the investment. Mekong Enterprise Fund II has also continued to divest from Mobile World, with a partial exit in September worth approximately $18 million, a realized gross IRR of 62.6 per cent, and a gross return multiple of more than 133.2x on the shares sold.
Mekong Capital funds made four full exits last year, from Phu Nhuan Jewelry, FPT Corporation, Intresco, and Nam Long, as well as several partial exits from Mobile World.  
By applying its well-proven investment framework, called "Vision Driven Investing", Mekong Capital has successfully added value and helped grow all of its investee companies, and therefore earned a much higher return compared with its initial investments.
Banks urged to serve low earners     
Viet Nam has significant room to promote inclusive finance, given 70 per cent of its population is living in rural areas and many are locked out of the conventional banking system due to low income, experts have said.
However, there were challenges in making banking products and financial services available to the low-income population, especially those living in remote areas, such as poor infrastructure system and preference for cash.
According to Le Phuong Lan, deputy director of the Banking Strategy Institute, inclusive finance aimed at ensuring banking products and financial services provided by official financial institutions were accessible to all segments of the population at reasonable cost, which was critical to reduce poverty and accelerate the country's economic growth.
A number of programes had been implemented to promote inclusive finance, such as projects to develop cashless payment, micro-finance system development, improving access to banking services, and credit support policies for agricultural businesses, small and medium enterprises, students and poor households, Lan said.
Viet Nam is in urgent need for inclusive finance as the demand for capital was increasing and the non-performing loan ratio at micro-financial institutions and social policy banks was much lower than other places, experts said.
Facts, however, showed that access to banking and finance services was still limited in rural and remote areas.
Statistics by the central bank revealed that the percentage of adults with accounts at official financial institutions increased from 21.3 per cent in 2012 to 30.9 per cent in 2014, still low in comparison with countries such as China with 78 per cent and Thailand with 79 per cent.
Vo Viet Hung, director of the central bank's Monetary and Financial Stabilisation Department, said management agencies should develop inclusive finance in line with financial stability.
This would require the cooperation of relevant organistions and the application of high technologies to ensure convenience and safety of residents and businesses, Hung said.
Interest rates were not always at the lowest level, Hung said, adding that international experiences had shown that the rates should be competitive to ensure healthy competition among financial institutions.
Phan Cu Nhan of the Viet Nam Bank for Social Policies' International Integration Department said it was critical to provide training about how to use capital effectively along with promoting inclusive finance in Viet Nam.
Nhan added that banking products should be diversified to meet the abundant demand of low-income earners, together with the application of high technologies, such as mobile banking, to improve access.
The State Bank of Viet Nam was in charge of developing a national strategy on financial inclusion. 
VN to reach $70b trade with S Korea     
Viet Nam is likely to reach US$70 billion of bilateral trade with South Korea by 2020, an official said at a seminar on export promotion to South Korea held on Friday in HCM City.
Le An Hai, deputy head of the Ministry of Industry and Trade's Asia-Pacific Market Department, said bilateral trade between the two countries had soared 87-fold, from $500 million in 1992, to $43.4 billion last year.
Last year, South Korea was the third largest trade partner (after Hong Kong and mainland China) and the fourth largest export market for Viet Nam, according to the General Department of Customs.
South Korea is the largest foreign-direct investment (FDI) investor among 120 countries and territories with FDI projects in Viet Nam, according to figures from the Ministry of Planning and Investment.
There are 6,130 FDI projects from South Korea in Viet Nam, with total registered capital of $54 billion, according to the ministry.
In addition, the free trade agreement (FTA) between Viet Nam and the Republic of Korea (VKFTA), which took effect in 2015, reduced more than 90 per cent of tariffs in a bid to increase Vietnamese exports to the country, according to Hai.
The FTA has created new export opportunities for more than 500 Vietnamese products, especially agro-forestry and aquatic products such as shrimp, crab and fish.
Tropical fruit, garments and textiles, and wood and mechanical products will also benefit from the relaxation of tariffs, he said.
Speaking at the seminar, Heo Songmoo, counselor for food & drug safety affairs at the South Korean Embassy, said the Korean market has a population of more than 50 million and high food consumption. Food trade between Viet Nam and South Korea reached $12 million in 2015.
Speaking on the sidelines of the meeting, Songmoo said food safety should match the country's high standard of imports, which is equivalent to standards required in the United States and Japan.
"Improving marketing tools as well as packaging (attractive, with sufficient information about the product) should be a top priority for Vietnamese exporters in order to compete with Thailand and others," he told Viet Nam News.
Meanwhile, Yoon Byung Soo, product strategy director at Lotte Viet Nam Shopping Join-Stock Company, said Korean customers preferred healthy, high-quality products.
Viet Nam should diversify its products and pay more attention to product appearance and packaging as Korean consumers are willing to pay more for those features, he said.
Nguyen Minh Phuong, a representative from CJ Freshway Viet Nam, said that Korean standards were very high, particularly for agricultural products, creating a tough barrier for Vietnamese exporters.
South Korea exports to Viet Nam are mostly machinery and equipment, computers, electronics and parts, raw materials for textile and garments, footwear, iron, steel and chemicals.
Viet Nam exports mainly textile and garments, telephones and parts, seafood, wood and wooden products, and footwear to South Korea.
South Korea has an area one-third the size of Viet Nam, but the country's population is 51.44 million. Due to inadequate food supply from domestic producers, South Korea depends heavily on imports of agricultural products.
Viet Nam, one of South Korea's most important trade partners, has great potential to become a strategic exporter of agricultural products to Korea, Phuong said.
PM stresses key role of private sector in economy     
Prime Minister Nguyen Xuan Phuc praised the significant success of the private economic sector, saying it represented 96.7 per cent of the country's 500,000 enterprises. PM Phuc spoke in Ha Noi at a Saturday policy dialogue with 14 chairmen and general directors of leading private enterprises.
Attending the event were also leaders of the Government Office, Ministry of Finance, Ministry of Planning and Investment, and the members of the PM's Economic Advisory Group, which was established in July.
Phuc applauded the production and business achievements of the firms, describing them as important contributions to the economy.
The cabinet leader called for solutions to spur business development in line with the Party's resolution on the importance of the private sector as a driving force in the socialist-oriented market economy.
The PM said he wants business leaders to speak frankly about the difficulties they encounter.
"Businesses' voice will help address national issues. We want to listen to the private sector's recommendations to alleviate difficulties and create the best possible environment to nurture the private economic sector's development," he said.
The Government leader highlighted the recent substantial progress achieved by the private sector, but also pointed to a lack of large-scale private companies with most Vietnamese private enterprises being small-, medium- and micro-sized firms.
Phuc said the Government would collect feedback from the companies to revamp relevant policies, improve the business climate, and remove bottlenecks.
According to the Business Development Department under the Ministry of Planning and Investment, the private economic sector contributes 43.22 per cent to the country's gross domestic product (GDP), accounts for 39 per cent of the total social investment, and generates 11.9 per cent of all jobs. Meanwhile, the State economic sector contributes 28.69 per cent to the GDP.
In 2016, the number of newly-established enterprises nationwide hit a new record with more than 110,000, up 16 per cent annually. In the first nine months of 2017, an additional 94,000 firms were established with a combined registered capital of VND900 trillion (US$39.6 billion).
At the second Viet Nam Private Sector Forum held in Ha Noi two months ago by the Viet Nam Young Entrepreneurs' Association and the Mekong Business Initiative, the PM said private enterprises should continuously reform and increase competitiveness to contribute 50-60 per cent of the national GDP in the future.
In a recent interview with the Viietnam News Agency, Phan Duc Hieu, deputy director of the Central Institute for Economic Management, said Viet Nam now has more than 4,000 business procedures, creating inexplicable barriers for businesses. More than 50 per cent need to be abolished as soon as possible, Hieu said.
Economist Le Duy Binh told Vietnam News Agency that what the private sector needed the most was neither support nor incentives but a transparent, fair and healthy business law system, together with a simple and convenient administrative system. 
Vietnamese, Thai firms seek to promote trade at business-matching event     
Vietnamese and Thai businesses have enhanced trade promotion activities in the other country to achieve bilateral trade of US$20 billion by 2020 as targeted by the two governments, a Viet Nam-Thailand Business Matching event heard in HCM City on September 29.
Pham Thanh Kien, director of the HCM City Department of Industry and Trade, said the trade has been grown rapidly in the last few years, topping $12.54 billion last year.
Viet Nam's exports were worth $3.69 billion, an increase of 15.9 per cent over 2015, while Thailand's exports grew by 6.9 per cent, he said.
He told the Thais, who included executives from 13 major Thai companies in the food and beverages, cosmetics, and personal care industries, to meet and explore the possibility of collaboration with more than 30 Vietnamese companies taking part in the event.
The event was organised by the Thai consulate in HCM City and Kasikorn Bank (KBank) together with the Việt Nam Chamber of Commerce and Industry and VietinBank.
This two-day programme, which ended yesterday, also included site visits on Thursday to MM Mega Market and Saigon Co-op, the leading supermarket operators in Viet Nam, to get an inkling into consumer behaviours in Viet Nam.
Ureerat Ratanaprukse, the Thai consul in HCM City, said with its large population, of whom more than 50 per cent are of working age and increasing affluence, Viet Nam offers a promising market for Thai products, which are of high quality and reasonable priced.
Many Vietnamese love Thai products, another reason for Thai firms to promote their products here, she said.
The consulate and Kasikorn Bank plan to take a Vietnamese business delegation to Thailand to explore business opportunities, she said.
"Building upon the already cordial and close relations between the two countries and Viet Nam being Thailand's only strategic partner in ASEAN, the Royal Thai Consulate-General in HCM City is fully committed to continue working in close and sustainable partnership with authorities and leaders in HCM City as well as our business partners in promoting two-way trade and investment between two countries towards our leaders' commitment to achieve bilateral trade of $20 billions by 2020."
Nguyen Hoang Dung, deputy general manager of VietinBank, said business matching is a value-added service where the bank provides its clients with opportunities to expand their business, diversify distribution channels and develop new markets.
According to Thawee Teerasoontornwong, executive vice president of KBank, the event is part of the bank's World Business Matching programme, which aims to deepen its client's understanding of the Vietnamese market and connect them with their counterparts across the region.
"By leveraging the strong network of local partners, we can provide services to the clients which go beyond financial support.
"Viet Nam has always been our key focus, given the current economic performance and favourable policy to support business and investment. More importantly, Viet Nam has become one of the major export markets for Thai products and several Thai companies are now looking to expand their business to Viet Nam.
"I hope that this event can serve as a bridge to help deliver high-quality Thai products to Vietnamese consumers. I can also foresee more products from Viet Nam entering the Thai market, given the increasing awareness of Vietnamese products among Thai consumers, which in turn will help boost the trade between the two countries." 
HDBank wins Asiamoney award
The Housing Development Bank (HDBank) received Asiamoney's award for the best bank in Vietnam as chosen by corporate clients at a recent ceremony in Beijing, China.
The magazine said for its Corporate Client Choice Awards, it asked corporate treasury officials to rank their banking partners for quality of execution  capabilities and quality of relationship in six key business areas – capital markets, cash management, credit, rates, foreign exchange and trade finance.
Other lenders in Vietnam wining the awards included ANZ, HSBC, Citibank and Vietcombank.
HDBank reported solid results in the first half of this year, with its assets increasing by 31.4 percent year-on-year to 169.5 trillion VND (7.46 billion USD).
Deposits were up 34 percent to 152.3 trillion VND and outstanding loans were up 29.8 percent to 105.5 trillion VND.
Bad debts accounted for 1.6 percent of loans, much lower than the limit stipulated by the State Bank of Vietnam of 3 percent.
Nearly 94,000 new firms set up in nine months
As many as 93,967 new enterprises were set up in the first nine months of this year with total capital of over 902.6 trillion VND (39.7 billion USD), a year-on-year rise of 15.4 percent and 43.5 percent, respectively.
According to the Enterprise Development Agency under the Ministry of Planning and Investment, average registered capital of each firm was 9.6 billion VND (4.22 million USD), a rise of 24.4 percent over the same period last year.
At the same time, over 1.24 quadrillion VND (54.5 billion USD) was injected into 27,579 operating businesses, raising total capital pumped into the economy to 2.14 quadrillion VND (94.16 billion USD), the agency added.
In September alone, 8,600 new enterprises were established with total registered capital of nearly 80.5 trillion VND (3.54 billion USD).
The number of labourers in the newly established companies in the period was 886,453, posting a 4.5 percent year-on-year decrease. The ministry also reported that in the first nine months of the year, some 30,846 firms dissolved or ceased operations.
More than 21,100 enterprises also resumed their operation in the first nine months of the year.
The East Southern and Red River Delta regions had the highest number of new companies with 39,600 and 28.400 firms, respectively.
International water, energy expo to open in HCM City
Two exhibitions on Vietnam's water sector and renewable energy will open at the Saigon Exhibition and Convention Centre in Ho Chi Minh City from November 8 to 10.
The Vietwater 2017 provides an opportunity for visitors to access modern technologies and solutions in water supply, sanitation, water resources and purification, as well as services and products of wastewater treatment.
Meanwhile, the Renewable Energy and Energy Efficiency Vietnam - RE & EE Vietnam 2017 will introduce various industrial technologies, innovations, solutions and new products in renewable energy industry such as solar, hydro, geothermal, wind and biomass energy.
According to the organisers, the two events are expected to draw over 480 businesses from 38 countries, including the UK, France, Germany, Finland, Belgium, Japan, China, Singapore, the Republic of Korea, Hungary and Thailand, among others.
More than 14,000 local and international delegates will participate in the exhibitions along with various seminars and conferences designed to provide latest business experience and technical knowledge in the fields.
HCM City industrial parks need new plan
Industrial and processing parks in Ho Chi Minh City have not developed to their potential due to poor infrastructure and a lack of connection among the parks, delegates said at a weekend seminar.
Speaking on the 25th anniversary of the HCM City Export Processing and Industrial Zone Authority (HEPZA), Secretary of the municipal Party Committee Nguyen Thien Nhan said: "Related authorities and HEPZA should review and clarify a new development plan for industrial and processing parks based on high-tech enterprises."
Former assistant of the minister of planning and investment Nguyen Van Kich confirmed that HCM City was the first locality in Vietnam to open and lead the development of industrial and processing parks, but recently, its role in industrial and processing parks has declined.
"The development master plan of industrial and processing parks hasn't clarified inter-regional, inter-industry and production chain connectivity," he said.
"In particular, the role of HCM City as the biggest economic hub in Vietnam has been forgotten. In the past, industrial and processing parks in HCM City were not always able to anticipate and prepare for key sectors that require high technology, high intelligence and high competitiveness, such as electronics, information technology, telecommunications, bio-tech and engineering," Kich added.
Professor Nguyen Trong Hoai from HCM City Economics University suggested that HEPZA should encourage industrial clusters to create close linkages with support industries. "Existing industrial parks should be improved under the principle of a strong connection among manufacturing enterprises and the consumption system," he said.
Hoai also urged that all enterprises still located in residential areas should be moved into industrial parks to help protect the environment of those areas.
Former director of Tan Thuan Limited company Phan Chanh Duong called on HEPZA to create economic development on a foundation of industrial and processing parks.
"Right now, industrial and processing parks should not only be concerned about how to attract investors but they also should participate in promoting technological innovation with existing enterprises as well as promoting the development of industrial and processing parks in line with specific professional requirements," Duong said.
Twenty-five years after the first industrial and processing park was established, 4,500 hectares out of a total of 8,900 hectares in 19 parks have been put in use. 
"Most projects are small and the proportion of high-tech, high-value added projects are small too," Nguyen Hoang Nang, head of the HEPZA, said.
"Master planning hasn't met the demands of development. There are so many small industrial parks located in different places and there is no connection between them," he added.
"Industrial and processing parks haven't used land for social welfare projects."
"The most important thing is that the "one-gate" management model being applied for HEPZA hasn't been established by law, only at the decree level. Therefore, it is very hard for us to manage and to develop," Nang added.
200 exhibitors to join Hanoi Textile, Garment Industry Expo
Some 200 local and foreign exhibitors will gather in the 2017 Hanoi Textile and Garment Industry Expo (HANOITEX) at the International Centre for Exhibition on Tran Hung Dao street, Hanoi, from November 1-3.
Companies from 15 countries and territories such as China, Germany, Japan, the Republic of Korea, Pakistan, Taiwan (China), and Thailand will showcase their textile-garment machinery and equipment, high-quality silk and fabrics, dyeing equipment and chemical dyes, materials and accessories, and more, across the 6,000sqm exhibition.
The annual expo will also provide an opportunity for textile-garment producers in northern Vietnam to access the latest technologies of the industry.
The event will be organised by the CP Exhibition Hong Kong, VCCI Expo, and Vietnam National Textile and Garment Group (Vinatex), under the patronage of the Ministry of Industry and Trade and the Vietnam Textile and Apparel Association.
Meanwhile, about 500 firms will join the 17th International Textile and Apparel Accessories Exhibition held in HCM city from November 22-25, featuring new solutions, technology and equipment for the apparel sector.
Japan provides aid to Vietnam's grassroots projects
Japan has provided 727,400 USD to two grassroots social projects in central Vietnam: optical coherence tomography (OCT) equipment for the Hue Eye Hospital and a mine clearance project, managed by the Mines Advisory Group (MAG) in the central province of Quang Binh.
The aid will be used to purchase OCT machines to serve some three million people suffering from eye diseases in the northern central and central provinces of Ha Tinh, Quang Binh, Quang Tri and Thua Thien-Hue, said Pham Minh Truong, director of the Hue Eye Hospital, during the ceremony.
Part of Japan's "Grassroots Grant Assistant Programme" in Vietnam, the signing ceremony took place last week in Hanoi with the participation of Kunio Umeda, Japanese Ambassador to Vietnam, and project representatives.
Simon Rea, country director of MAG in Vietnam, said the organisation will use the aid to identify and destroy 2,100 bombs and unexploded ordnances, clearing around 2.6 million square metres of land, as well as paying 81 MAG staff in the Quang Binh Province and organising 128 training workshops on mine clearance for them.
"These projects will not only minimise the threats to the existence and livelihoods of people at grassroots level, but also benefit them greatly," Ambassador Umeda said.
Established in 1992, Japan's Grassroots Grant Assistance Programme has supported 600 grassroots projects in Vietnam, with Official Development Assistance (ODA) totalling 50 million USD.
Nine-month export value grows 19.8 percent
Total import-export value was estimated to reach 308.51 billion USD in the first nine months of 2017, up 21.4 percent from last year, according to the General Department of Vietnam Customs. 
Of the sum, export revenue was worth 154.03 billion USD and import value amounted to 154.48 billion USD, annual increases of 19.8 percent and 23.1 percent, respectively.
All key export commodities recorded a higher turnover during the period. 
The phones and components category brought in about 30.99 billion USD, up 21.4 percent year on year.
Apparel reeled in 19.26 billion USD, while exported aquatic product value amounted to 5.96 billion USD. The figures were 8.6 percent and 19.2 percent higher than the same period last year, respectively.  
In September alone, trade value was estimated to hit 37.6 billion USD, a slight decrease of 0.9 percent from August, with export turnover dropping 3.9 percent to 19 billion USD. Meanwhile, imports during the month rose 2.3 percent to 18.6 billion USD, resulting in a trade surplus of 400 million USD.
Reference exchange rate goes down by 2 VND at week's beginning
The State Bank of Vietnam set its reference VND/USD exchange rate at 22,468 VND/USD on October 2, down by 2 VND from the end of last week. 
With the current +/- 3 percent VND/USD trading band, the ceiling exchange rate is 23,141 VND per USD and the floor rate is 21,795 VND per USD. 
Major commercial banks made slight changes to their rates.
Vietcombank kept its buying and selling rates unchanged from the end of last week at 22,690 VND and 22,760 VND, per USD.
BIDV offered 22,695 VND (buying) and 22,765 VND (selling), per USD, up by 5 VND.
Vietinbank set its buying rate at 22,690 VND per USD, up by 10 VND, and kept its selling rate unchanged at 22,760 VND per USD.
Quang Ninh's economic growth to reach over 10 percent in 2017
The economic growth of the northern province of Quang Ninh in the fourth quarter of 2017 is expected to reach 11.7 percent and 10.2 percent for the whole year, according to Chairman of the provincial People's Committee Nguyen Duc Long.
Production in the coal, electricity, and cement industries and other fields is hoped to thrive in the last three months of this year thanks to favourable weather.
To achieve growth of over 10 percent, Quang Ninh has devised numerous measures, focusing on collecting local budget funds, controlling budget spending, and reforming administrative procedures.
The locality will also work to remove difficulties for businesses and hasten the construction of infrastructure projects at industrial and economic zones and transport infrastructure facilities as well as create trust among investors and people.
In the first nine months of this year, the province gained important outcomes in various fields, with growth rising by 9.7 percent with the economic structure shifting to services. 
The business investment environment and competitiveness were improved, total social investment capital increased 9.5 percent and State budget collection fulfilled 73 percent of the yearly estimate.
Quang Ninh has a coastline of more than 250 kilometres and some 2,000 islets which account for two-thirds of the total in Vietnam. The spectacular stretch of coast connects the UNESCO-recognised World Heritage Site of Ha Long Bay with majestic natural scenery, Bai Tu Long Bay, Van Don and Co To islands and Tra Co beach with Cat Ba National Park in the northern port city of Hai Phong.
Along with the renowned Ha Long Bay, Quan Lan, Minh Chau, Ngoc Vung, Dai beaches in Van Don island district and Tra Co and Vinh Thuc in Mong Cai city have grown in stature among tourists thanks to their breathtaking seas and coral reefs.
Under a plan for tourism development in Quang Ninh, the province hopes to become an international tourism centre and a leading tourism destination in Vietnam with modern infrastructure and diverse, competitive tourism products. 
By 2020, Quang Ninh aims to welcome 15-16 million tourists, including seven million foreigners, and rake in 30-40 trillion VND (1.3-1.7 billion USD) in revenue. The tourism sector is expected to contribute 14-15 percent to the gross regional domestic product. 
In 2016, Quang Ninh welcomed 8.3 million tourist arrivals, a year-on-year increase of seven percent, and earned over 13 trillion VND (571 million USD) in revenue, up 23 percent, according to the Quang Ninh Department of Tourism. 
Notably, the world natural heritage site of Ha Long Bay welcomed 6.3 million tourists and grossed 7.7 trillion VND (over 338 million USD) in revenue, representing respective increases of 14 percent and 65 percent from the previous year. About 2.7 million of the visitors were foreigners, year-on-year growth of 16 percent.
VNA/VNS/VOV/SGT/SGGP/TT/TN/Dantri/VNEVET