The long-delayed Thai Nguyen iron and steel plant-phase 2 will be revised after the investor Tisco and the Chinese contractor reached a compromise in resuming the unfinished construction.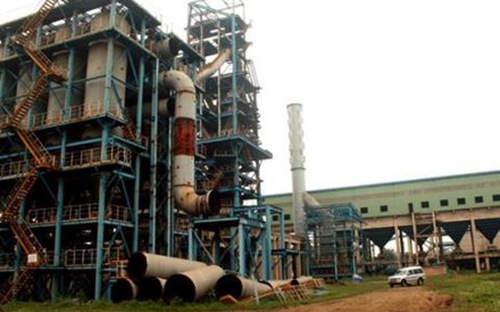 MCC has agreed to finish the construction of Thai Nguyen iron and steel plant-phase 2 
After numerous failures to lure the Chinese contractor China Metallurgical Group Corporation (MCC) back to the negotiation table, the parties have managed to resolve their differences.
Accordingly, MCC agreed to complete the construction of the unfinished stages of the project, according to the signed engineering, procurement and construction (EPC) contract, with the best quality and price.
Previously, MCC evaluated that a total investment capital of $105 million will be necessary for the construction of the remaining stages, including expenditures for equipment suppliers, and sent the evaluation report to Tisco.
Besides, the management board of the project and MCC reached a compromise on specific plans to solve existing problems relating to 14 Vietnamese sub-contractors.
Along with co-operating with MCC to resume the construction, Tisco also signed a contract with a consultancy firm to evaluate Thai Nguyen iron and steel plant-phase 2 as well as assess project efficiency. Accordingly, the consultancy firm will complete the verification before October 30, 2017.
Furthermore, Tisco is building a detailed plan to increase its chartered capital, complying with the regulation of not using investment capital from state-run VNSteel. Previously, at its 2017 extraordinary general shareholders' meeting held in mid-May, shareholders approved to issue shares worth up to VND2 trillion ($87.2 million) to increase its chartered capital.
The plant's construction was kicked off in 2007 under an EPC contract with the initial investment capital of VND3.8 trillion ($170.4 million) but was delayed due to the global financial crisis. In 2009 it was resumed, however, expected costs increased to VND8 trillion ($361.4 million).
In 2012, MCC decided to abandon the project and returned to China because the investor had difficulty arranging capital after disbursing more than VND4.5 trillion ($216.35 million). Thus, the project's construction has been delayed for four years.
In March 2016, Tisco announced that it can arrange the necessary finances to continue the construction. The second phase of the expansion of Thai Nguyen iron and steel plant is one of the twelve loss-marking projects of the Ministry of Industry and Trade.
VIR