StoxPlus organises event on VN consumer finance market

An international conference on consumer finance will be held on October 19 to address important themes and legal framework changes for the healthy and sustainable development of Viet Nam's consumer finance market.
This is the second event on the country's consumer finance market that is being held with the co-operation of StoxPlus, the State Bank of Viet Nam and the Japanese Nikkei Incorporate.
Some 200 participants -- market regulators, local and foreign banks, finance companies and investment funds, as well as e-payment and e-commerce players, investors and international organisations, are expected to take part in the event.
Market participants, investors, researchers and regulators will come together to discuss existing issues and provide insights and reflections on market practices and international experiences, contributing to the development of the Vietnamese consumer finance sector.
The event will take place at the Hilton Hanoi Opera in Ha Noi and is organised by business information provider StoxPlus.
Consumer finance is seen as one of the fastest growing sectors in Viet Nam in the past few years, with the country's total loan book recorded at VND605 trillion for both banks and non-banks as of December 31, 2016.
Total loan book by pure consumer finance players accounted for VND56.3 trillion. It is expected to increase sharply in 2017 and subsequent years, with an annual growth rate of 48 per cent in the 2014-16 period.
Low penetration and significant unbanked population in Viet Nam are reasons for the high potential of the local market, however, various challenges and policy developments have yet to be shared and discussed by all stakeholders for the sustainable and healthy development of the sector in the future.
At the upcoming event, participants will have opportunities to discuss four topics, including management of the sector's growth for Viet Nam from the risk management perspective, social impact of consumer/borrower's protection and how consumer finance companies can improve the underwriting process.
The two other topics are how the Government can develop a legal and policy framework to govern the consumer finance sector and support its healthy development, and how emerging models such as application of big data, fintech and peer-to-peer lending can be used in the context of Viet Nam.  
SSI opens new transaction office

Saigon Securities Inc (SSI) inaugurated a new transaction office on Wednesday at Nguyen Van Cu Street in HCM City's District 1.
This is SSI's 12th transaction office in Viet Nam.
At the opening ceremony, Nguyen Duy Linh, deputy director of the SSI's Customer Services Department, said that after over 17 years of establishment and operation, the SSI's transaction office network has spread across the country, with a leading market share on both the HCM City Securities Exchange (HOSE) and the Ha Noi Stock Exchange (HNX).
The expansion of the network of transaction offices aims to increase SSI's market share in the segment of individual customers, he added.
Nguyen Van Toan, director of the transaction office Nguyen Van Cu, said that the establishment of the transaction office would continue to consolidate SSI's leading position in the stock brokerage network for clients, and at the same time expand opportunities for investors to access the capital market.
Previously on September 21, SSI had opened a transaction office on Nguyen Thi Minh Khai Street in HCM City's District 1.
The two new transaction offices would continue to provide services to clients relating to securities brokerage, securities investment consultancy and securities depository. 
Vietnamese PM makes US$1 billion pledge to tackle climate change in Mekong Delta

Vietnam's Prime Minister Nguyen Xuan Phuc has pledged $1 billion to the country's Mekong Delta to fund projects aimed at tackling climate change amid warnings that the country's rice basket is disappearing.
The funding will come from the state budget, the World Bank and other sources, Phuc said at a national conference held in Can Tho City to discuss sustainable development in the delta.
A detailed timeframe for the disbursement was not discussed, but Phuc promised that the best and most suitable measures will be taken so that "the Mekong Delta will remain a rich part of Vietnam."
He advised against panic and called for new thinking to bring a better life to the nearly 20 million people who call the delta home.
Phuc took a two-hour helicopter ride over the delta on Tuesday ( September 26) around two months after taking a similar trip in the Netherlands to view how the Dutch are adapting to climate change.
He said he is optimistic about the future of the delta.
His statement came on the second day of the two-day conference after officials warned of a bleak future for the delta and urged for more government support.
They said the delta is losing more and more each day to erosion and subsidence, and that it may be gone in 100 years without drastic intervention.
Figures from the environment ministry showed that around 300 hectares (741 acres) of land in the delta has been lost to erosion every year since 2005, and most of it sank by between five and 10 centimeters from 2010 to 2015. The issue is even more severe in coastal areas.
Tran Thuc, vice chairman of the government's advisory panel on climate change, said that 144 hydropower dams planned for the Mekong would cause significant changes to the water levels and reduce the amount of mud and sand flowing downstream, leading to "permanent" damage to the delta's biodiversity and the extinction of some important species.
He said the drop in sediment would change river currents and allow seawater to encroach further upstream, aggravating the risks of extreme weather.
Officials said that people in the delta, which produces half of Vietnam's rice output, will need to be prepared for different scenarios, such as what is going to happen in the next five or 10 years, what plants and animals will be able to survive on their farms, and what they should do in case of typhoons, a phenomenon they have not seen for two decades.
Year's 2nd Vietbuild opens in HCM City

The latest products and services on the real estate, architecture and interior and exterior decoration industries are on display at the Vietbuild International Exhibition that opened in HCM City on Wednesday.
With the theme Real Estate-Architecture and Interior-Exterior Decoration, the second Vietbuild held in the city this year features more than 2,500 booths showcasing property projects, electrical equipment, doors and accessories, internal and external decorative items, building materials, solar energy systems and others.
Conferences and business meetings are scheduled to be held on the sidelines.
Speaking at the opening ceremony, Deputy Minister of Construction Bui Pham Khanh said the real estate market was steady in the first nine months of the year and attracted a lot domestic and foreign investment into many new projects.
Developers are focusing on products suitable for the market and people's pockets, with the low-cost housing segment attracting increasing interest, he said.
The exhibition, besides introducing participating companies' latest products and technologies to local and foreign visitors, also offers a forum for the companies to meet, exchange information and explore future co-operation, he said.
It also offers State agencies and businesses the opportunity to understand the latest trends in the property market so that they can map out appropriate strategies, he added.
The expo, on at the Saigon Exhibition and Convention Centre in District 7, will run until October 1. 
Vietnam Rubber Group plans to raise US$563 mln in share sale

State-run Vietnam Rubber Group (VRG) has approved a plan to sell 25% of the company in an initial public offering, worth an estimated 12.8 billion dong (US$563 million), it said on September 26.
The sale is part of Vietnam's plans to trim stakes in state-owned enterprises, which picked up pace after a new government took office last year. 
The government aims to sell holdings in 135 state-owned companies in 2017, it said in late August.
VRG plans to sell 11.88% of the company to the public and another 11.88% to a strategic investor, according to its share sale plan published on the company's website. The group has not chosen a strategic investor yet.
The company also plans to sell 1.21 and 0.03% to its employees and trade union, respectively. Vietnam's government would own the remaining 75% of the shares.
VRG has not finalized a listing plan. In Vietnam, listing and an IPO are separate processes.
The group aims to complete the IPO process in 3 months once the share sale plan is approved by the government.
VRG is a state-own producer and manufacturer of rubber and rubber products. It expects a net profit of VND3,060 billion (US$134.62 million) in 2017, up 9.4% from VND2,797 billion in 2016.
Analysts suggest halting new G-bonds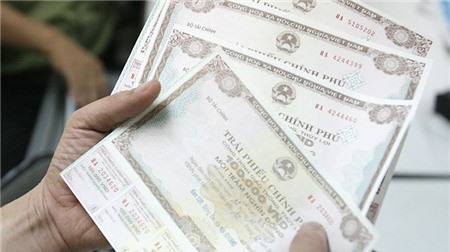 The Government should limit or temporarily stop issuing new Government bonds during the remaining months of the year while waiting for the improvement of public investment disbursement.

According to analysts at Bao Viet Securities Company (BVSC), the halt will help the State budget partly reduce the cost of paying interest for loans that are temporarily not needed.

The recommendation was made after reports showed the State Treasury deposits some VND160 trillion (US$7 billion) at commercial banks in the first eight months, up 68 per cent against early this year, due to sluggish public investment disbursement.

Statistics showed that capital mobilised from the issue of G-bonds in the first eight months of this year was very positive, however, it was quite a contrast to the disbursement of the capital source.

According to the Ministry of Finance, total capital mobilised from G-bonds in the first eight months of this year reached nearly VND144.1 trillion, equal to 78.6 per cent of the annual plan.

However, unlike the success of G-bond mobilisation, disbursement of the capital source during the period was very slow. Just VND2.46 trillion was disbursed, equal to only 4.9 per cent of the plan.

In a bid to speed up disbursement, Minister of Planning and Investment Nguyen Chi Dung recently sent a dispatch to ministries and central and localities to urgently report on the implementation of Resolution No 70 / NQ-CP, dated August 3, on solutions to accelerate the implementation and disbursement of public investment plans.

Dung also proposed specific solutions to effectively implement the public investment plan, including a resolute cut in capital for projects that are unlikely to disburse any funds in 2017 and allocate the capital for other important and urgent projects.

The Government will not include projects that use State domestic capital budget in next year's capital allocation plan if the projects' disbursement meets less than 30 per cent of 2017's plan.

Previously, due to the slow disbursement of public investment, including G-bond capital, Prime Minister Nguyen Xuan Phuc also had to ask authorities to take more drastic measures to rectify the late disbursement of investment capital for public projects, noting that the slow disbursement of public investment leads to a bottleneck in national economic growth and rising public debt.

Thirty ministries and provinces reported slow disbursement of public investment, mainly due to the lack of proper direction by heads of ministries and localities, in addition to inadequacies of related procedures, slow land clearance and limited capacity of project contractors. 

Vietnam Airlines reports sparkling nine-month business result

Despite fierce competition between domestic and international air carriers, Vietnam Airlines Corporation maintained increasing revenue and profit in the first three quarters as well as retained the Four-Star Airline Certification for the second consecutive year.

After posting double-digit growth in revenue as well as profit for numerous years, the domestic aviation market has seen slowing growth with signs of saturation. According to statistics from Civil Aviation Authority of Vietnam, in September 2017, the aviation sector's flight control output was 31,050 flights, increasing only 6.8 per cent on-year.

However, the corporation still reported sparkling business results. Notably, within the nine months of this year, Vietnam Airlines maintained its market share of 56 per cent by handling 16 million passengers and 235,525 tonnes of cargo, equalling 75 and 79.1% of its annual targets.

In spite of lacking the business results for the last days of September, in general, in the first three quarters of this year, Vietnam Airlines earned VND65.1 trillion ($2.85 billion) in consolidated revenue, up 20% on-year, and VND2.26 trillion ($98.8 million) in consolidated pre-tax profit, equalling 138 per cent of its plan for the whole year.

The parent company Vietnam Airlines alone earned VND1.26 trillion ($55.08 million) in pre-tax profit. In the third quarter, it acquired VND1.09 trillion ($47.6 million) in pre-tax profit, establishing a new record for the Vietnamese aviation industry.

The corporation has changed investment methods in aircraft. Accordingly, instead of using loans for purchasing new aircraft models, Vietnam Airlines will use the sale and leaseback method.

Notably, Vietnam Airlines found buyers for three new-generation A350s aircrafts it expected to receive in 2016-2017 under an aircraft purchase contract signed with Airbus and then leased them back to use for the long term.

In late August, the corporation released plans to sale and leaseback one GEnx-1B74/75 spare propulsion engine (SPE) for its B787 fleet with the ToT schedule in December 2017. 

This method is to control the money Vietnam Airlines has to borrow to afford the purchases for the Airbus 305-seat aircraft, while still ensures an adequate number of planes for its operation.

One outstanding point relating to service quality is that it was certified for the second consecutive year as a four-star airline by UK-based airline and airport rating organisation Skytrax, following Air France, Lufthansa from Germany, and Emirates Airlines from UEA.

The service quality of Vietnam Airlines has been continuously improving, reaching 90 per cent of Skytrax's criteria for four-five star airlines. The customer satisfaction index was 3.83 out of 5 points, higher than past year's results as well as expectations. During the nine months of 2017 so far, Vietnam Airlines operated more than 108,271 safe flights.

On July 3, the corporation launched a new 24/7 customer service centre, which is considered a large step forward for service quality.

In the fourth quarter of this year, Vietnam Airlines will launch special economy class for domestic flights with numerous advantages compared to the exiting economy class.

Previously, Vietnam Airlines opened three business lounges in the international and domestic terminals of Noi Bai and Tan Son Nhat international airports.

HCMC credit growth reaches 13.5% in 9 months
     
Outstanding loans of commercial banks in HCM City in the first nine months of 2017 rose 13.5 per cent against December last year to more than VND1.67 quadrillion (US$73.57 billion), the city People's Committee report stated.

Of the total, loans in Vietnamese dong accounted for 90.4 per cent, equal to more than VND1.5 quadrillion, up 13.2 per cent against December last year. Loans in foreign currencies made up VND160 billion, up 15.4 per cent.

Non-performing loans accounted for 4 per cent of the city's total outstanding loans, down 0.04 percentage points against December last year.

HCM City-based commercial banks during the period lent VND152.77 trillion to 37,920 customers in the Government's five prioritised industries of agricultural production, export business, production of small and medium-sized enterprises (SMEs), supporting industry and high-tech production, of which loans to SMEs made up the highest proportion of 64.4 per cent, or VND98.44 trillion.

The committee also reported that the banks mobilised VND1.94 quadrillion in the first nine months, up 9.2 per cent against December last year.

Of the total capital, deposits in dong reached over VND1.7 quadrillion, accounting for 87.9 per cent and rising 9.6 per cent against December last year. 

Vegetable, fruit exports hoped to hit record high

Vegetable and fruit export revenue is hoped to hit a new record of US$3.6 billion in 2017, with bumper crops forecast for the rest of the year.

As of September 15, exports of the products hit US$2.49 billion, up 46.7% from the same period last year, faster growth than the country's overall export growth.

Last year, vegetable and fruits ranked 14th out of 24 products with export revenue of over US$1 billion, above crude oil, rice, plastics and steel.

Currently, Vietnam has about 820,000 hectares of fruit farms, including 92,000 hectares of rambutan, 86,000 hectares of citrus fruit trees, 84,000 hectares of mango, 73,000 hectares of longan and 1,000 hectares of grape farms.

Output of longan this year is forecast to reach 512,000 tonnes, while that of citrus fruits is 741,000 tonnes, rabuttan 721,000 tonnes and mango 702,000 tonnes.

Thanks to agricultural reform and the development of agricultural technology, the production of fruits is rising.

In the first eight months of this year, Vietnamese fruits were sold in 14 foreign markets with leading ones including China, Japan, the US, the Republic of Korea, the Netherlands, Malaysia and Thailand.

Gia Lai gives nod to solar power plant
     
The Central Highlands province of Gia Lai's People's Committee has given the go-ahead to the Gia Lai Electricity JSC, to invest in a solar power plant.

The 49MW plant, which will be located in Chu Gu Village, Krong Pa District, will be built on an area of 76ha at a cost of US$63 million to generate and distribute solar power.

It will operate for 50 years. Construction of the plant will start in the first quarter of next year and will be completed by the second quarter of 2019.

The People's Committee asked Gia Lai Electricity JSC to develop an environment protection plan, and to submit it to the relevant authorities for approval.

The committee will withdraw the decision according to investment regulations, if the investor fails to implement the project or is unable to implement it, as scheduled after 12 months as of the date of receiving the investment decision. 

VN stocks fall on energy, bank shares
     
Vietnamese shares fell on both local exchanges on Wednesday as energy, brokerage and bank industries dropped on profit-taking.

Viet Nam's benchmark VN Index on the HCM Stock Exchange lost 0.20 per cent to close at 803.77 points. The benchmark index has declined by total 0.4 per cent in the last three sessions.

The HNX Index on the Ha Noi Stock Exchange slipped 0.36 per cent to end at 107.52 points. The northern market index posted its first loss following a five-sesion rally of total 3 per cent.

Market trading liquidity declined from Tuesday. More than 221.8 million shares were traded on both local exchanges, worth VND4.32 trillion (roughly US$192 million).

Wednesday's trading figures were down 11.7 per cent in volume and 6.2 per cent in value compared to the previous session.

Energy, brokerage and banking sectors were to blame for the decline of the two local exchanges on Wednesday.

The energy sector was driven down by PetroVietnam Drilling and Well Services (PVD), PetroVietnam Coating (PVB) and PetroVietnam Mud Drilling (PVC), which dropped between 1.2 per cent and 2 per cent.

The main reason for the fall of energy stocks came after Brent crude lost steam on Tuesday, finishing the trading day at $58.44 a barrel and ending a four-session gain of 7 per cent since September 19.

Bank stocks were led down by Sacombank (STB) and Asia Commercial Bank (ACB), which fell 2 per cent and 1.6 per cent, respectively.

STB had soared 8.2 per cent in the previous two sessions and ACB had rallied total 8.5 per cent in the previous seven trading sessions.

Among declining brokerage stocks were HCM City Securities (HCM), Thien Viet Securities (TVS), Agribank Securities (AGR) and MB Securities (MBS).

On the positive side, the real estate sector was lifted by Vingroup (VIC), which jumped 3.4 per cent to extend gains for a second day with total growth of 4.3 per cent.

Vincom Retail, the retail arm of Vingroup, has submitted a listing registration document to the HCM Stock Exchange to trade total 1.9 billion shares on the southern market.

Bao Viet Securities Company (BVSC) said in its daily report that investors seemed unwilling to reduce the selling pressure on local stocks while the market demand remained weak, leading to underperformance of large-cap shares.

Trading liquidity weakened, proving that investors were losing confidence in the market, BVSC said, adding that the stock market will likely continue declining in coming sessions.

SE VN needs better links: forum
     
The south-eastern region has grown rapidly and enjoys a number of advantages, but also faces many hurdles, especially to inter-provincial connectivity, a forum heard in HCM City on Tuesday.

To overcome this handicap, breakthrough development mechanisms with more efficacious and concerted regional development policies are required, Vu Tien Loc, chairman of the Viet Nam Chamber of Commerce and Industry (VCCI) told the forum titled "Economic restructuring and growth model transformation based on inter-provincial linkage".

The region has more economic advantages than others, he said.

"The south-eastern region has HCM City, the nation's biggest economic hub with many multinational corporations doing business."

It contributes 40 per cent of the country's GDP and nearly 60 per cent of the Government's revenues, its average income and economic growth are 2.5 times and 1.4-1.6 times the national average, he said.

Cao Duc Phat, deputy head of the Central Economic Commission, said: "In the last few years, the south-eastern region has achieved sustainable development and rapid growth in many sectors like electronics, software, logistics, finance, telecom and tourism. 

"The region has also developed some key industries such as oil extraction and processing, steel, power, IT, chemicals, fertilisers and construction materials, which are very important for national and regional industrialization."

Tran Dinh Thien, head of the Viet Nam Economics Institute, said: "Generally, economic growth in the region is higher than in other parts of the country, and it is the biggest industrial hub with a lot of industrial parks in HCM City, Binh Duong, Dong Nai and Ba Ria – Vung Tau."

It has good port and logistics systems and infrastructure, many scientific research and training centres, and skilled and plentiful human resources, he said.

"These factors have created an attractive investment environment."

Loc said however that connectivity is still very weak in the region.

"Each locality develops its own strengths and lacks effective connectivity for development strategies and master plans for infrastructure and human resources.

"Importantly, enterprise communities lack connectivity."

Thien said while admittedly the region has achieved a higher level of development than other parts of the country, it has not fulfilled its potential.

"There is no regional development strategy or policy. The lack of connectivity is one of the biggest challenges for regional development.

"There is not yet concern about regional development because now regional economic growth is mostly based on key localities like HCM City, but there are no policies to promote the role of key localities in the general development of the whole region."

Phat said: "The south-eastern region has not successfully switched to the new economic growth model with high value-addition and modern governance using technology and knowledge playing the key role in decision making.

"Furthermore, infrastructure has not caught up with socio-economic development. Roads, waterways and ports are not well linked and there is no high-speed road or rail."

There are isolated and poorly connected urban areas, many industrial parks have the same functions, and HCM City and provinces compete with each other for investment, and these mean the region's development is far below its potential, he said.

"Policies to improve regional connectivity should be issued to create a united regional economy based on collaborative master planning, infrastructure development and investment policies and connectivity between industrial parks and services," Phat said.

"A region-wide administrative service should be set up gradually."

He suggested that HCM City should be appointed chairman of the region and the prime minister should be the head of the regional steering committee.

"The region should have [joint] policies for investment, infrastructure, economic zones and industrial parks, and set up regional investment funds and promotion campaigns."

The role of the private sector in developing infrastructure should be strengthened.

HCM City and provinces should have a breakthrough mechanism to usher in modern corporate management and attract foreign and private investment in infrastructure, especially roads, industrial parks and services.

Thien said: "The government should have new master development plans for the region with a different vision with the roles of HCM City, the Southern Economic Key Zone and the south-eastern region clarified."

He also said the concept of region-wide development should be highlighted and every provincial strategy and master plan subordinated to regional strategy and plan.

With its high urban density and population, the region should focus on developing a chain of urban areas, achieving breakthroughs in urban administration and increasing the role of the private sector in providing public services, he added.

Singapore investor to build Ha Tinh port
     
Phoenix Vung Ang Viet Nam Company Limited, a subsidiary of Singapore's Freight Links Capital Pte Ltd, held a groundbreaking ceremony to construct the Phoenix port at the central province of Ha Tinh's Vung Ang Economic Zone on Wednesday.

The port is located in Vung Ang port area, Ky Loi Ward, Ky Anh District, Ha Tinh Province.

The project has total capital investment of VND2.1 trillion (US$92.5 million) and includes a harbour, warehouses, two wharves, a container port and a bulk port with designed capacity of five million tonnes per year, which can accommodate vessels of up to 70,000DWT.

Construction is planned to be completed within 18 months from the date of commencement.

Once operational, the port is expected to promote sea transport under the multimodal transport system; increase export and import of goods in the provinces of Nghe An, Ha Tinh and Quang Binh; attract domestic and foreign investors to invest in Vung Ang Economic Zone; and create conditions for Ha Tinh to carry out the industrialisation and modernisation programme.

Viet Nam's trade value up 21.4% in nine months
     
Viet Nam witnessed a year-on-year increase of 21.4 per cent in total trade value from January 1 to September 15 to US$289.14 billion, according to the General Department of Customs.

However, total trade value in the first half of September dropped by 11.7 per cent to $2.44 billion against the same period last year.

Meanwhile, the nation gained trade surplus of $100 million in the first half of September, while it recorded a deficit of $701 million in the period from January 1 to September 15.

In the first half of September, national export revenue reduced by 17.4 per cent to $9.21 billion compared with the last 15 days of August. However, export value in the period from January 1 to September 15 increased by 20.1 per cent to $144.22 billion against the same period in 2016.

The national import value in the first half of September was $ 9.11 billion, 5.1 per cent lower than the figure in the second half of August, while the import value gained year-on-year growth of 22.7 per cent to $144.92 billion.

Also in the first half of September 2017, foreign-invested (FDI) enterprises reached some $12.6 billion in trade value, down 9.5 per cent compared with the second half of August 2017.

From the first day of this year to September 15, the trade value of FDI enterprises reached some $189.54 billion, accounting for 65.6 per cent of the total national trade value and 23.5 per cent higher than the same period last year.

FDI enterprises saw trade surplus of $854 million in the first half of September 2017 and $14.07 billion in the period from the beginning of this year to September 15. 

Customs signs co-operation agreement with logistics association
     
The Customs Supervision and Management Department under the General Department of Viet Nam Customs (GDC) signed a co-operation agreement with the Viet Nam Logistics Association (VLA) on Tuesday.

Under the agreement, action plans will be launched to improve the national logistics sector's competitiveness.

Customs authorities will work closely with VLA to boost the development of logistics services throughout the country, supporting logistics enterprises to improve their operation effectiveness and enhancing supervision and management of logistics business. 

The two sides also aim at strengthening the link between logistics enterprises in the country and between enterprises and customs authorities.

GDC Deputy General Director Vu Ngoc Anh said customs authorities have actively co-operated with the business community and VLA in the development of logistics-related legal documents as well as in the detection and handling of problems related to the law enforcement process.

He added that the customs sector had received contributive comments and feedback from enterprises, based on which it could promptly make adjustments in line with practical conditions. The two sides would discuss solutions to support each other in logistics activities, making Viet Nam a regional logistics centre.

VLA said it would actively co-operate with customs authorities in the modernisation and management of logistics services to support and strengthen the country's export and import activities. 

Ministry drafts legal amendments to aid local garment exporters

The Ministry of Industry and Trade is drafting legal amendments to help domestic garment producers cut costs and reduce administration burdens amid many difficulties facing the industry this year.

According to the Ministry of Industry and Trade, the global demand for textiles and garments fell in the first eight months of 2017. Wages for workers and logistics costs have been rising, putting local garment exporters under pressure, particularly in the face of fierce competition from regional rivals like Bangladesh, Myanmar and Cambodia.

Garment makers from these countries have greatly benefited from their governments' preferential policies that included tax cuts and currency devaluation to boost exports. They have also enjoyed favourable treatment from the US and the European Union (EU). 

According to Chairman of the Vietnam Textile and Apparel Association Vu Duc Giang, the sector aims to export about 30 billion USD worth of textiles and garments in 2017. The US is expected to be the biggest buyer, accounting for 50 percent of exports, followed by the EU (20.5 percent), Japan (19.5 percent), and the Republic of Korea (7.5 percent).

Though the country's exports rose by 9.9 percent in the first eight months of this year to 19.8 billion USD, the ministry worries the export target may not be met as there will not be many big orders for the remaining months.

The ministry asked domestic producers to join foreign supermarket chains in Vietnam and attend overseas product promotion and business-matching events. 

It also asked state agencies to support domestic textiles and garment exporters in administrative procedures to help them overcome obstacles.

VN stocks fall on energy, bank shares

Vietnamese shares fell on both local exchanges on September 27 as energy, brokerage and bank industries dropped on profit-taking.

Vietnam's benchmark VN Index on the HCM Stock Exchange lost 0.20 percent to close at 803.77 points. The benchmark index has declined by total 0.4 percent in the last three sessions.

The HNX Index on the Hanoi Stock Exchange slipped 0.36 percent to end at 107.52 points. The northern market index posted its first loss following a five-session rally of total 3 percent.

Market trading liquidity declined from September 26. More than 221.8 million shares were traded on both local exchanges, worth 4.32 trillion VND (roughly 192 million USD).

September 27's trading figures were down 11.7 percent in volume and 6.2 percent in value compared to the previous session.

Energy, brokerage and banking sectors were to blame for the decline of the two local exchanges on September 27.

The energy sector was driven down by PetroVietnam Drilling and Well Services (PVD), PetroVietnam Coating (PVB) and PetroVietnam Mud Drilling (PVC), which dropped between 1.2 percent and 2 percent.

The main reason for the fall of energy stocks came after Brent crude lost steam on September 26, finishing the trading day at 58.44 USD a barrel and ending a four-session gain of 7 percent since September 19.

Bank stocks were led down by Sacombank (STB) and Asia Commercial Bank (ACB), which fell 2 percent and 1.6 percent, respectively.

STB had soared 8.2 percent in the previous two sessions and ACB had rallied total 8.5 percent in the previous seven trading sessions.

Among declining brokerage stocks were HCM City Securities (HCM), Thien Viet Securities (TVS), Agribank Securities (AGR) and MB Securities (MBS).

On the positive side, the real estate sector was lifted by Vingroup (VIC), which jumped 3.4 percent to extend gains for a second day with total growth of 4.3 percent.

Vincom Retail, the retail arm of Vingroup, has submitted a listing registration document to the HCM Stock Exchange to trade total 1.9 billion shares on the southern market.

Bao Viet Securities Company (BVSC) said in its daily report that investors seemed unwilling to reduce the selling pressure on local stocks while the market demand remained weak, leading to underperformance of large-cap shares.

Trading liquidity weakened, proving that investors were losing confidence in the market, BVSC said, adding that the stock market will likely continue declining in coming sessions.

Vietnam promotes tourism at Paris international fair

A Vietnamese stall is offering a warm welcome to visitors at the Top Resa international tourism fair, which runs in Paris from September 26 to 29.

The Vietnamese area features the nostalgic décor of ancient walls and tiled roofs inspired by Hanoi's old quarter. The space is filled with the sound of folk music performed live by two Vietnamese artists.

On the sidelines of the fair, Vietnam organised a conference to promote Hanoi tourism, where Vietnamese Ambassador to France Nguyen Ngoc Son called on travel agencies in Paris to extend their reach to Vietnam and its capital city.

The diplomat also lauded operations of French tour operators in Vietnam, hoping their success will encourage more French businesses to come to the country.

Nguyen Anh Dung, deputy head of the Hanoi Tourism Department, noted Hanoi is attractive to visitors thanks to affordable prices, scenic sites, and delicious food.

According to him, the capital welcomed 4.2 million foreigners last year, up 23 percent against 2015. In the first eight month of 2017, foreign arrivals to the city reached 3.7 million, an annual increase of 21 percent.

VinGroup puts into operation biggest private hospital in Da Nang

Vinmec Da Nang, a member of Vingroup's high-end hospital chain, was inaugurated in the central coastal city of Da Nang on September 27.

Built at a cost of more than 1.2 trillion VND (52.8 million USD), the facility covers some 37,000 square metres.

It includes 222 beds and caters to demand for general treatment.

The hospital, the biggest private hospital in Da Nang, was among four establishments chosen for medical services for the APEC 2017 Economic Leaders' Week hosted by the city this November.

Vingroup operates similar hospitals in Hanoi, Phu Quoc, HCM City, Nha Trang and Ha Long.

Ba Ria-Vung Tau province pushes equitisation of SOEs

Vice Chairman of the People's Committee of the southern coastal province of Ba Ria-Vung Tau Nguyen Thanh Long has urged relevant agencies to supervise the restructuring of State-owned enterprises (SOEs).

At a working session on September 26, Long asked the provincial Department of Finance (DoF) to continue advising the committee on the divestment schedule for local SOEs and to supervise State capital at these firms.
|
The provincial Department of Natural Resources and Environment will ensure the effective use of SOEs' land while the provincial Department of Agriculture and Rural Development will be responsible for restructuring the provincial Forestry One-Member Co. LTd. into a two-member company.

According to the DoF's report, from 2014 – 2016, there were 22 SOEs and State-invested firms in the province. Of which, the State owned 100 percent of the charter capital of three, 50 percent of nine, and below 50 percent of 10.

Those in public services, such as lottery, water supply and sewage, tree caring, transport operated stably while those in estate, tourism, trade, forestry were less effective.

From 2016 – 2020, the province is planning to equitise and divest state capital from 17 SOEs. One of which has 50 percent of its charter capital held by the State, 15 others are below 50 percent, and one will be restructured to a two-member company.

During the 2002 – 2016 period, 38 SOEs in the province were equitised, garnering 862 billion VND (37.92 million USD) for the State Capital Investment Corporation (SCIC).

APEC backs businesswomen

Việt Nam plans to lift the number of female managers to 350,000 when it has one million businesses, hopefully by 2020, Chairwoman of the Việt Nam's Women's Union, Nguyễn Thị Thu Hà, told the opening of the APEC Efficiency and Success Target Awards on Wednesday.

Women are presently in charge of 28 per cent of businesses in Việt Nam.

The awards, one of highlights of the APEC 2017 Women and Economy Forum, featured female owners from 21 APEC member economies.

"We are co-hosting the award with Russia this year," Hà said. "The awards focus on digitalisation and information technology for traditional small and medium sized enterprises – the most vulnarable business group."

"It's the second time that the awards have been held on the sidelines of APEC meetings," Ha said. "The activity is one of the most important supports for women entrepreuners in calling more investment and international partners." 

Hà said the awards would help create networks for businesswomen as well as improve the capability of enterprises managed by women.

"Twelve candidates entered this year's award, of which three were from Việt Nam," she added.

According to a report from the Việt Nam's Women's Union, small and medium sized enterprises control 97 per cent of the country's businesses, contributing 41 per cent of GDP and 33 per cent of the State budget. They also created 77 per cent of jobs each year.

Nadiya Cherkasova, head of the committee on Women's Entrepreunership Development, said businesswomen needed much support from governments and organisations in doing businesses.

"Women have plenty of potential, but we need assistances and support in finance, information and education. Women also have to take care of family responsibilities while working in the office. It's hard to balance the two tasks," Cherkasova said.

"Most women think they are stuck on the floor and can never reach the ceiling, so governments of APEC members should think about how to help," she said.

The Russian banker said she had to overcome difficult times five years ago when she had three children – a seven year-old daughter and five year-old twins.   

She said governments and organisations should help businesswomen or state servants with more support in finance, education and children care.

On the sidelides yesterday, the ministry of transport, in co-operation with the US department of transport, also hosted APEC's Women in Transport: Gauging progress in moving forward.

The APEC 2017 Women and Economy Forum will continue on Thursday with Public and Private Dialogue on Women's Entrepreunership.

Reference exchange rate up by 6 VND

The State Bank of Vietnam (SBV) set its reference VND/USD exchange rate at 22,470 VND/USD on September 28, up by 6 VND from the previous day.

With the current /- 3 percent VND/USD trading band, the ceiling exchange rate is 23,143 VND per USD and the floor rate is 21,797 VND per USD. 

The prices of USD at major commercial banks almost remained unchanged.

Vietcombank kept its buying rate at 22,695 VND and selling rate at 22,765 VND, per USD, unchanged from the rates set on September 27.

BIDV also offered 22,695 VND (buying) and 22,765 VND (selling), per USD, both down 5 VND from a day ago.

Meanwhile, Techcombank set its buying rate at 22,680 VND per USD and selling rate at 22,775 VND per USD, unchanged from the previous day.

Binh Duong vows open, transparent climate for investors

The southern province of Binh Duong pledges to ensure an open and transparent business environment and provide optimal conditions for investors, said Chairman of the provincial People's Committee Tran Thanh Liem.

At a meeting with foreign investors on September 26, Liem said the province will continue improve the investment climate to raise its competitiveness and increase support for businesses' development.

It will focus resources on completing socio-economic infrastructure, expanding industrial zones, training human resources, building social houses for workers.

The locality will develop high quality services to meet demands of enterprises while ensuring political security, social order and safety, he added.

The local authorities also answered all questions raised by investors related to social and medical insurance, taxes, natural disaster prevention and control of funds and overtime shift.

Liem said that ideas related to legal issues at the meeting would be collected and submitted to the Government in order to help enterprises solve problems.

The province reported that it had attained 140 percent of its annual target in foreign direct investment (FDI) during the first nine months of the year.

The provincial Department of Investment and Planning said total FDI in the first nine months of the year stood at nearly 1.97 billion USD, a jump of 27 percent compared with the same period last year.

During the period, the province attracted 148 new projects valued at a total of 1.165 billion USD.

Another 87 projects added capital of 765 million USD, according to the department. About 90 percent of the projects are in industrial zones.

Binh Duong has a total of nearly 3,000 FDI projects, worth over 27.7 billion USD from 60 countries and territories.

"The provincial investment environment has improved towards sustainable development. The advantageous fields in the province such as the electrical power industry, electronics, mechanics, pharmaceuticals, chemicals, and service and trading (and others) have attracted investors," said Nguyen Thanh Truc, Director of the Department of Investment and Planning.

"The number of foreign investors visiting Binh Duong to study the investment environment has increased significantly year on year," he said.

In order to create a better investment climate, the province's leaders and authorities work regularly with investors to learn about their difficulties and help them solve problems. This is the second time that the province has met with investors this year.

Truc said that during the past years, Binh Duong had invested in infrastructure, especially the transport network, which facilitates connections with HCM City, the Mekong Delta, the Southeast region and southern Central Highlands.

Many important transport routes have been invested and put into operation such as Binh Duong Boulevard and My Phuoc – Tan Van, which connects industrial parks with seaports and airports.

The industrial parks, new urban areas and services are highly developed to better serve investors.

Currently, the province has 28 industrial parks with a total area of over 10,560 ha and 71 percent of rental rate. It also has 11 industrial clusters with total 802 ha with a 55 percent rental rate.

The province has also approved a master plan for industrial park development. By 2020, there will be 34 industrial parks with total area of nearly 15,000ha.

An industrial - service - urban complex has been established on an area of 4,000ha with a total of 400,000 residents. The complex has spurred development of new urban areas in neighbouring localities for the Bau Bang service and urban area.

Binh Duong is located in the centre of the southern key economic zone, the most dynamic region of the country. It is a strategic traffic gateway between the Central Highlands region, central provinces and HCM City.

FDI is an essential source for the province's socio-economic development and economic structure.

Last year, FDI contributed over 49 percent of total social investment, over 67 percent industrial production value, and over 82 percent of export turnover to the province.

PM asks Mekong Delta to develop smart, sustainable agriculture

The Mekong Delta, the largest granary of Vietnam, must work for smart and sustainable agriculture with high added values, Prime Minister Nguyen Xuan Phuc said at the end of the Conference on Sustainable and Climate-Resilient Development of the Mekong Delta held in Can Tho on September 27.

He envisioned the Mekong Delta as an innovation valley of a multifunctional agriculture with strong application of modern science and technology which is highly adaptable to an environment of salinity and lack of fresh water and alluvium.

The PM outlined three main viewpoints on the development of the Mekong Delta, one of which is to facilitate the region's sustainable development and prosperity via the proactively adapting to and turning challenges into opportunities, thus ensuring stable lives for local people and preserving traditional cultural values.

Secondly, it is necessary to shift the way of thinking in agricultural development from mainly rice cultivation to an agricultural economy, from quantity to quality and from chemical-based  agricultural production to organic and hi-tech practice, he said, adding that attention should also be paid to processing and support industries.

Thirdly, the PM said it is important to respect natural rules, thus selecting development models adaptive to natural conditions with minimum interference into nature.

He said the Mekong Delta must strive to raise the ratio of ecological and hi-tech agriculture in the regional economy to over 80 percent and per capita GDP to 10,000 USD by 2050.

PM Phuc suggested the region develop tourism based on its specific natural and biological conditions and local culture, such as garden, waterway tourism, and eco-tourism.

He said the construction of coal-fired thermal power plants in the region should be limited to the best and encouraged the development of renewable energy which has large potential to tap in the Mekong Delta.

The Government leader suggested building a development fund for the delta from various sources, adding that from now to 2020, the region must disburse at least one billion USD and build cooperation mechanisms with countries and international organisations, especially the world's big deltas, to obtain their experience and technical support for climate change adaptation.

He said the conference on the Mekong Delta will be held at least once every two years to discuss specific measures to develop the region.

The PM concluded that ensuring livelihood for people is the core task of the Mekong Delta in the context of climate change.

At the conference, German Ambassador to Vietnam Christian Berger affirmed that his Government will closely work with Vietnam to address challenges in the Mekong Delta.

Japanese firms seek partners in Dong Nai province

A trade conference took place in the southern province of Dong Nai on September 27 with the participation of more than 80 Japanese-invested and local enterprises.

Representatives from Japanese businesses said most of them have had to import 60-90 percent of production materials while operating in Dong Nai. Therefore, they expressed their wish to find suitable Vietnamese partners to reduce imports and increase the localisation rate.

Keiichi Kadowaki, President of the Japanese Business Association in Ho Chi Minh City (JBAH), hoped the conference will open up more joint projects, particularly in raising the use of made-in-Vietnam materials among Japanese firms operating in the country. The cooperation would reduce costs and contribute to increasing trade between Vietnam and Japan, he added.

Le Van Loc, Deputy Director of the Dong Nai Department of Industry and Trade, said the event is an opportunity for local companies to connect with their Japanese partners.

Loc said Dong Nai is working to improve its business climate, facilitate partnerships between local and foreign-funded firms, and increase the number of supporting industry, services and high-tech projects to gradually reduce the need for cheap materials imported from overseas.

According to the official, Japan is now the third biggest foreign investor in Dong Nai with 220 projects worth 3.95 billion USD.

Participating enterprises also brought their products for display on the sidelines of the conference.

Dong Thap, Champasak agree on multi-sector cooperation

Senior officials of Dong Thap and the Lao province of Champasak held talks in the Mekong Delta province on September 27.

The talks ended with the signing of a memorandum of understanding (MoU) on directions for bilateral cooperation for 2017 – 2021. 

Under the pact, Dong Thap and Champasak will facilitate the exchange of experience on agro-fishery production methods between their relevant agencies and firms.

The two provinces will encourage and create favourable conditions for their respective enterprises to carry out market studies and form partnerships.

Collaboration in research activities and human resources training is also included in the MoU.

Speaking at the talks, Chau Hong Phuc, Vice Chairman of the Dong Thap People's Committee, said he expects the pact will help stimulate bilateral social-economic engagements between the sides in contribution to the growth of Vietnam – Laos relations.

Champasak Vice Governor Voualin Vongphachanh reported that the province enjoys an annual economic growth of 8.4 percent, with strengths in agriculture and eco-tourism. Champasak has attracted 390 investment projects, both foreign and domestic, with total capital of 17.5 billion Lao kip (around 2.1 million USD), of which around 22 percent was Vietnamese investment.

Draft Law on Special Administrative-Economic Units discussed

The National Assembly's Law Committee convened its eighth plenary session on September 27 in Nha Trang city, the central province of Khanh Hoa, with debates focusing on the draft Law on Special Administrative-Economic Units.

The event draw the participation of more than 60 delegates from the NA's Committees, relevant ministries, sectors and the provinces of Kien Giang, Quang Ninh, Khanh Hoa.

Hoang Thanh Tung, Vice Chairman of the NA's Law Committee, said the bill is complicated and unprecedented in Vietnam, hence, there remains much work to be done so that the draft law could be submitted to the NA for approval in the 5th or 6th sessions.

According to the Ministry of Planning and Investment's report, the draft law will be a legal framework for building and developing special administrative-economic units, namely Van Don (Quang Ninh province), Bac Van Phong (Khanh Hoa province) and Phu Quoc (Kien Giang province).

The three areas are expected to grow strongly in the fields of tourism, services, trade and finance with new management methods and a favourable investment climate.

The report underlines that the draft law needs to build breakthrough institutions and policies, particularly in socio-economic aspects, administration and judiciary, in line with the Constitution, and international treaties to which Vietnam is a member, and with international competitiveness.

Participants discussed major contents of the draft law, including the apparatus of the local administration of the special administrative-economic units; building favourable business environment; incentives on taxes and land; and mobilising resources for building infrastructure in these areas.

According to Deputy Minister of Planning and Investment Nguyen Van Trung, by the end of 2016, there were about 4,500 special administrative-economic units in 140 nations and territories in the world.

In Asia, a number of special administrative-economic units have witnessed outstanding achievements, such as those in China, the Republic of Korea and the United Arab Emirates.

VNA, PRD agree to boost news exchange cooperation

The Vietnam News Agency (VNA) and Thailand's Public Relations Department (PRD) have agreed to intensify reporting on the two countries and increasing cooperation in various fields to develop the relations between the two government-level information agencies.

The agreement was reached at the 14th Joint Technical Committee (JTC) meeting held in Bangkok on September 27 under the co-chair of VNA Deputy General Director Dinh Dang Quang and his PRD counterpart Charoon Chaisorn.

The two sides recognised their effective cooperation in implementing the Memorandum of Understanding (MoU) signed at the previous JTC meeting in Hanoi in 2016.

They also pinpointed shortcomings in some cooperative contents and discussed measures to increase the efficiency of joint activities.

Deputy General Director Dinh Dang Quang said the professional partnership between VNA and PRD has been developing in recent years in line with the sound cooperation and friendship between Vietnam and Thailand.

For his part, PRD Deputy Director General Charoon Chaisorn hailed the diverse cooperation between VNA and PRD which has incessantly expanded over the past decade.  

On the occasion, the VNA Deputy General Director presented award certificates to TV reporters from the PRD's National Broadcasting Services of Thailand (NBT) for their work on the celebration of traditional Lunar New Year (Tet) and socio-economic and cultural life in Vietnam, which won the consolation prize in Vietnam's National External Information Service Award 2016.

VNA and PRD signed a memorandum on professional exchange in 2003, and since then the bilateral cooperative ties have been expanded to various fields such as the exchange of delegations and information, especially in television, training, and website linkage.

The State-owned VNA has established cooperative ties with many media agencies in the region and around the world, including PRD.

900 firms attend Vietbuild exhibition in HCM City

The second 2017 Vietbuild International Exhibition, one of the most prestigious real estate and furnishing fairs in Vietnam, began in Ho Chi Minh City on September 27.

The event featured more than 2,500 stalls from nearly 900 Vietnamese and foreign enterprises. Highlight products included realty services, construction materials, interior and exterior decorations, and home vegetable farming model.

Bui Pham Khanh, Deputy Minister of Construction, said the domestic property market has recorded stable growth in the first nine months of 2017, with increasing demand for social housing noticed.

In that context, the expo offers information and potentials products for investors and consumers to gain better insight and access to the market. Through seminars and programmes, the event is also a place for new partnerships to be formed.-

Dien Bien cooperates with northern Lao provinces to develop agriculture

A delegation from the Lao Ministry of Agriculture and Forestry visited the north-western province of Dien Bien from September 24-27 to share experience in encouraging agricultural expansion and increase values of farm produce.

Dien Bien has cooperated in agriculture with northern Lao provinces since 2012, and has allocated nearly 7 billion VND (308,000 USD) to those joint programmes.

Under the programme, the Vietnamese locality has assisted Luang Prabang, Phongsaly and Oudomxay provinces in farming rice, growing mushrooms, raising chickens and ducks, and preventing plant diseases.

Particularly, Dien Bien helped Laos build an agro-forestry technical transfer centre and sent experts to help with the centre's activities.

The province will continue to coordinate with the three northern provinces of Laos in developing animal raising and aquaculture in the time ahead.

The two sides agreed to share more experience in preventing animal and plant diseases and increase education campaigns on forest protection and anti-poaching of wild animals in border areas.

During the working trip to Dien Bien, the Lao delegation visited several models of clean farming and processing in the province.

HCM City seeks multifaceted experience from Netherlands

A delegation from Ho Chi Minh City, led by Vice Chairman of the municipal People's Committee Le Thanh Liem, has been on a working visit to the Netherlands.

The delegation held on September 26 a working session with the Vietnamese Embassy in the Netherlands, during which Ambassador Ngo Thi Hoa said the two nations have cooperated closely in five strategic partnership fields and several new cooperation priorities that HCM City wants to partner with the Netherlands such as sustainable agriculture, water management, climate change adaptation, and smart city building.

The Netherlands is a leading European investor and trade partner of Vietnam, she said, noting that Dutch firms have been investing in many projects in HCM City and want to get better access to the local market.

Liem said during its working sessions with the Ministry of Foreign Affairs, the Ministry of Economic Affairs, and economic and cultural establishments of the Netherlands, the delegation exchanged experience in smart city building, urban management, climate change adaptation, flood prevention, urban agriculture and marine economy.

Currently, the Netherlands is the 8th biggest foreign investor in HCM City, while the city's exports account for one-eighth of the country's total export value, he said.

Liem expressed his belief that following the official visits to the Netherlands by Prime Minister Nguyen Xuan Phuc and Deputy Prime Minister Trinh Dinh Dung and the signing of new cooperation agreements, bilateral cooperative relations will continue developing, thereby bringing benefits to both sides, including HCM City.

Conference highlights indicators for green economy in Vietnam

Green growth is a path to achieving sustainable development in the context of climate change, Associate Prof. Dr. Nguyen Danh Son from the Graduate Academy of Social Sciences said at a conference on green growth in Vietnam on September 27.

The conference "Indicators for green economy in natural management, environmental protection, and climate change response: Appropriateness and feasibility in Vietnam" was organised by the Institute of Strategy and Policy on Natural Resources and Environment (ISPONRE) and the Germany-based Hanns Seidel Foundation to share experience and find methods to encourage green growth in the country.

Speaking at the event, Vietnam Country Representative of Hanns Seidel Foundation Axel Neubert underscored that indicators for green economy in natural management, environmental protection, and climate change response should be top of the government's agenda for national development.

Meanwhile, Son said the impacts of climate change have challenged Vietnam's sustainable development and the country has struggled in terms of green thinking, natural resource accumulation, human resources, funding, consumption and production behaviours and more.

The indicators for green economy in Vietnam should be selected based on simplicity, representativeness, appropriateness and feasibility, stated Nguyen Thi Yen from the ISPONRE.-

PM suggests Hau Giang develop smart agriculture

Prime Minister Nguyen Xuan Phuc has suggested the Mekong Delta province of Hau Giang develop smart agriculture and processing industry, and spread a new-style cooperative model. 

He made the suggestion during a working session with provincial authorities on September 27, ahead of a conference on local investment promotion the next day. 

The PM hailed the province's efforts to uphold its role as a rice hub in the Mekong Delta via building high-quality rice, sugar cane and fruit cultivation areas and forming trademarks. 

The province took drastic actions to improve rice quality, reduce poverty and build new-style rural areas. Meanwhile, services and tourism also performed well, he commented. 

On challenges facing the locality, Phuc said it is still affected by drought and saline intrusion. The number of local businesses accounts for only one third of the total nationwide while infrastructure is poor. 

He urged Hau Giang to focus on land use planning, particularly land used for rice farming and aquaculture. The province should expand high-tech agriculture, he said, adding that further attention should be paid to agriculture restructuring and finding resources to upgrade infrastructure. 

Reminding the locality to protect the environment and respond to climate change, the leader expressed hope that Hau Giang will improve workforce quality, particularly in rural areas while linking up with regional provinces and Ho Chi Minh City in economic development. 

In the first nine months this year, the province collected 4.9 trillion VND (214.4 million USD) for the State budget, or 76 percent of the estimate for the period.

FDI firms fret over social, health insurance for foreigners

Foreign invested enterprises in the southern province of Binh Duong are anxious about social and health insurance regulations for non-resident employees, heard a dialogue between the provincial government and foreign investors on September 26.

In particular, foreign nationals who have work permits in Vietnam, trade certificates or practicing licenses will be subject to compulsory social insurance contributions from early next year.

This is the first time they will join the social insurance program in the country. However, local enterprises employing foreign nationals are fretting over the possibly complicated procedures.

Enterprises are wondering who will be obliged to join the program, how much they will contribute, and how they will benefit from it. Another question is how they can recover their fees in case they quit their jobs.

Duong Thi Anh Tuyet, administration and human resources director of Rheem Vietnam Co Ltd in Binh Duong, said the regulation will come into force within the next three months, but there has been no decree or circular guiding its implementation to date. Therefore, her company is deeply concerned.

Foreign workers often work on a fixed term. Thus, after they retire or quit their jobs, they will have to come back to Vietnam to claim insurance allowances. Enterprises asked whether that amount of money might be enough to pay air tickets for foreign employees to return to Vietnam to complete the procedures for their social insurance claims.

A representative of Liwayway Vietnam JSC said the company applies two ways of salary payment. If employees are dispatched to Vietnam, the parent company will pay salaries for them, while those who sign labor agreements with the Vietnam-based company, the local subsidiary will pay them.

As such, the representative pondered how Liwayway Vietnam will have to pay social insurance for its foreign employees starting January 1. Other foreign invested enterprises also shared the same concern.

In addition to social insurance, many enterprises complained purchasing health insurance for their foreign employees is tough. They have already bought health insurance for their foreign staff but most of them do not use such insurance coverage.

They said a majority of health workers in Binh Duong Province could not communicate with their foreign workers in English, so they had no way but to employ interpreters.

Therefore, they suggested social insurance agencies allow the insured to take medical examinations and treatments at international hospitals so that their foreign employees can talk directly with doctors.

However, the problem is that the province does not have many international hospitals and clinics, so purchasing health insurance will put foreign employees in a tricky situation.

In a related development, fresh foreign direct investment (FDI) pledges in the province have amounted to roughly US$2 billion in the year to September, a year-on-year rise of 27% and 40% higher than the full-year target. The figure includes more than US$1.1 billion registered for 148 new projects and US$765 million as additional funds for 87 operational ventures.

Dam projects threaten sustainable development in Mekong Delta

Hydropower projects in the upper reaches of the Mekong River and Thailand's water transfer projects are posing a big threat to sustainable development in the Mekong Delta, experts said in Can Tho City on September 26.

At a conference on the Mekong Delta's sustainable development and responses to climate change, Hoang Van Bay, head of the Water Resource Management Department under the Ministry of Natural Resources and Environment, said there are currently 24 hydropower projects in the upstream of the Mekong River.

These dams, either under construction or in preparation, include 13 of China with a total holding capacity of 42 billion cubic meters of water. 

"In the midstream of the Mekong River, 11 hydropower projects are being developed, including nine in Laos and two in Cambodia," said Bay.

In addition, Thailand is developing several projects that carry water from the Mekong River to its inland areas with a total capacity of 15.2 billion cubic meters a year.

According to Bay, the Mekong River stretch that flows through the Mekong Delta brings 475 billion cubic meters of water, of which 450 billion cubic meters are from the upstream and 25 billion cubic meters are endogenous.

Water overexploitation upstream, especially hydropower projects along the river, will adversely affect the delta.

"The volume of water that flows downstream to the Mekong Delta has significantly declined in recent years, by about 1.8 billion cubic meters per year, or 120 cubic meters per second," said Bay.
The dwindling water volume from the Mekong River upstream together with endogenous problems has posed numerous challenges to the Mekong Delta.

The first problem is saltwater intrusion that is becoming more serious year by year. In the dry season of 2016, saltwater made its way 100 kilometers from the river mouth.

In addition, overexploitation of groundwater has made some areas of the delta, like Kien Giang, Long An, Tien Giang, Vinh Long, Tra Vinh and Ben Tre provinces, sink by 5-10 millimeters a year, according to a study conducted by Norwegian scientists. More seriously, some coastal regions have subsided by 2-4 centimeters a year.

According to Tran Thuc, vice chairman of the Advisory Council for the National Committee on Climate Change, the amount of silt brought by the Mekong River to the Mekong Delta might decline by 65-90% if all of the hydropower projects are complete and fully operational.

Besides, overexploitation of sand has caused landslides along the delta's river banks and coastal areas.
Deputy Prime Minister Vuong Dinh Hue said at the conference that the Mekong Delta is one of four deltas most affected by climate change and hydropower development.

According to Hue, there need to be comprehensive policies to solve the above problems and ensure sustainable development for the delta, focusing on water resource and land management, improvement of climate change predictions, science and technology development, investment promotion and human resource development.

Budget revenue from fuels down despite import surge

State budget revenue from fuels has gone down despite a surge in import volume in the first nine months of 2017 compared to the same period last year, according to data of the General Department of Vietnam Customs.

As of mid-September, Vietnam had imported some 9.05 million tons of fuels including 2.14 million tons of gasoline, more than 5.22 million tons of diesel oil 0.05S and 1.25 million tons of jet fuel. The respective numbers in the same period last year were 8.32 million tons, 1.77 million tons and 4.73 million tons.

The average prices of imported fuels also increased sharply such as petrol by 35% and diesel oil by 27%.A senior executive of a southern fuel trader told the Daily that the rise in fuel import volume resulted from the two-month maintenance of Dung Quat Oil Refinery in Quang Ngai Province.

During the Dung Quat maintenance, local traders imported fuels, mainly from markets with preferential import duties such as South Korea, so the contribution of fuel import tax revenue to the State budget was limited.

A source from the import-export tax division at the HCMC Department of Customs, which implements customs procedures of most fuel import shipments, explained that goods were imported via HCMC but customs procedures were done in other provinces. Therefore, revenue for the city's budget also tumbled.

In addition, auto imports plunged in both volume and value. Therefore, tax revenue from popular cars imported from Indonesia, Thailand and India is only VND100 billion (US$4.37 million) this month compared to VND1,600 billion in August.

The source from the import-export tax division said the city's customs agency had collected VND76.5 trillion by September 24. The amount is expected to increase to VND79 trillion by September 30, equivalent to 72% of the target this year (VND109 trillion).

In the rest of the year, the HCMC Customs Department will have to collect VND10 trillion a month to meet its budget revenue target. The target is achievable as a large amount of products, especially consumer goods, will be imported in November and December to serve customers in the Lunar New Year holiday, or Tet.

Proposed environmental tax hike on fuels rejected

A Ministry of Finance proposal to impose a maximum environmental tax of VND8,000 on a liter of fuel sold has been turned down for now, as the National Assembly (NA) has made it clear that the issue will not be on the agenda of the NA sitting next month.

The proposal to slap the high environmental protection tax on fuels is included in the draft of the amended environmental protection tax law. However, in a document just sent to NA deputies, the NA Office stated that three draft laws including the environmental protection tax law would not be presented at the next NA sitting which is due to kick off on October 23.

The draft law submitted to the NA Standing Committee on September 14 was considered not convincing, lacking solid grounds for hiking the tax.

Previously, the Ministry of Finance has proposed raising the environmental protection tax rates on plastic bags and goods in transit for re-export. The environmental tax bracket for fuels, except for kerosene, was also proposed to increase to VND3,000-8,000 per liter from the current VND1,000-4,000.

NA Chairwoman Nguyen Thi Kim Ngan said the proposed tax hike without a sound explanation about the burden on taxpayers is unacceptable, especially at a time when the Government is seeking to remove difficulties and cut costs for enterprises.

As a result, fuels whose taxes and fees now account for 55% of the retail price will not be subject to new tax.

Vinalines escapes bankruptcy

Vietnam National Shipping Lines (Vinalines) has been able to get out of the woods after nearly five years of restructuring.

According to a report of the Ministry of Transport, Vinalines' equity had risen from minus VND8.7 trillion in 2013 to over VND6.4 trillion (US$281.4 million) as of December 30, 2016.

After three years of implementing the scheme for comprehensively restructuring Vinalines (2013-2016), the company has settled nearly VND9.9 trillion in debt out of the total of over VND11.4 trillion, of which VND7.8 trillion is loan principal.

The company has paid nearly VND4.9 trillion in loan interest for the Vietnam Development Bank (VDB) and has plans to settle an additional VND969 billion in debt from now till the end of this year.

With debt having been reduced by over 70%, Vinalines has been discharged from bankruptcy after years mired in debt.

Maritime transport and seaport operations, which the company used to struggle with, have recovered. The company incurred a loss of over VND8 trillion in this sector in 2012 but posted a profit of VND33 billion in 2016. 
As of early 2015, Vinalines posted a profit of VND253 billion from its business activities.

The company has plans to launch its initial public offering (IPO) late this year. According to the IPO plan approved by the Government, the State stake in Vinalines will be retained at 65% at the holding company and its major ports, including Haiphong, Danang and Saigon ports.

Stocks on HCMC bourse continue falling but at slower pace

Stock losses on the HCMC bourse extended on September 26 given the selling pressure but they were not as strong as the day before. Meanwhile, stocks on the Hanoi exchange were still in positive territory.

Though sell orders remained robust, an improvement in cash flow on the Hochiminh Stock Exchange (HOSE) helped prevent the VN-Index from falling as sharply as on Monday. In early trade, transactions were lackluster as investors remained hesitant after the market's poor performance a day earlier.

This was why the rise of sell orders at lower prices drove the key stock index away from the 805-point mark. But a pickup in transactions at the end of the day, especially those of key bank and oil/gas stocks, eased the index's loss.

The HCMC exchange saw 122 stocks advancing and 147 others losing, and the VN-Index declined 0.03% at 805.35 points on September 26. The volume of HOSE matched transactions amounted to 155.5 million shares, up 23.38% against the day before, and their value reached VND3.2 trillion, up 16%. 

Oil/gas stocks propped up the VN-Index, with GAS edging up 1.5% at VND69,500 per share. Other key advancers on the HCMC exchange were VNM, VCB, STB, VIC and MSN. Surprisingly, MSN of Masan Group Corporation made a turnaround after a long losing streak, inching up 2.6% at VND55,900 per share.

The stocks which pushed down the index included ROS, SAB, BHN, VJC, PLX, VPB, BVH and HPG. In particular, SAB of Saigon Beer-Alcohol-Beverage Corporation slid 1.3% at VND258,000 per share and ROS of FLC FAROS Construction Joint Stock Company dipped a staggering 6.2% to VND112,800 per share.

Other stocks in the same sector as ROS closed down as well, such as FLC, FIT and AMD. FIT hit its floor price at VND11,000 per share, with 9.27 million FIT shares matched and more than two million shares still unsold. FLC took the lead in terms of liquidity with 12.93 million shares changing hands at VND7,410 per share, down 0.8% from the day earlier.

Actively traded stocks like HAG, HNG, HAR and HAI rallied. HAI of HAI Agrochem Joint Stock Company gained 1.5% at VND10,150 per share, with 7.8 million shares traded. HAR of An Duong Thao Dien Real Estate Trading Investment Joint Stock Company  advanced 2.8% at VND14,600 per share with 2.47 million shares transacted.

On the Hanoi Stock Exchange, oil/gas stocks were also the main support of the HNX-Index which has rallied for a fifth session in a row. The index added 0.53% at 107.91 points.

Trading volume totaled 66.48 million shares worth VND694.93 billion, up 6.62% and 8.99% against a day earlier respectively. Put-through deals amounted to 13.5 million shares valued at VND254 billion.

The market for unlisted public firms, UPCoM, ended down 0.3% at 54.26 points with 3.9 million shares worth VND73.4 billion changing hands.

Budget revenue from fuels down despite import surge

State budget revenue from fuels has gone down despite a surge in import volume in the first nine months of 2017 compared to the same period last year, according to data of the General Department of Vietnam Customs.

As of mid-September, Vietnam had imported some 9.05 million tons of fuels including 2.14 million tons of gasoline, more than 5.22 million tons of diesel oil 0.05S and 1.25 million tons of jet fuel. The respective numbers in the same period last year were 8.32 million tons, 1.77 million tons and 4.73 million tons.

The average prices of imported fuels also increased sharply such as petrol by 35% and diesel oil by 27%.A senior executive of a southern fuel trader told the Daily that the rise in fuel import volume resulted from the two-month maintenance of Dung Quat Oil Refinery in Quang Ngai Province.

During the Dung Quat maintenance, local traders imported fuels, mainly from markets with preferential import duties such as South Korea, so the contribution of fuel import tax revenue to the State budget was limited.

A source from the import-export tax division at the HCMC Department of Customs, which implements customs procedures of most fuel import shipments, explained that goods were imported via HCMC but customs procedures were done in other provinces. Therefore, revenue for the city's budget also tumbled.

In addition, auto imports plunged in both volume and value. Therefore, tax revenue from popular cars imported from Indonesia, Thailand and India is only VND100 billion (US$4.37 million) this month compared to VND1,600 billion in August.

The source from the import-export tax division said the city's customs agency had collected VND76.5 trillion by September 24. The amount is expected to increase to VND79 trillion by September 30, equivalent to 72% of the target this year (VND109 trillion).

In the rest of the year, the HCMC Customs Department will have to collect VND10 trillion a month to meet its budget revenue target. The target is achievable as a large amount of products, especially consumer goods, will be imported in November and December to serve customers in the Lunar New Year holiday, or Tet.

Road maintenance fund alone fails to meet demand

The road maintenance fund has collected nearly VND30 trillion (about US$1.32 billion) from automobile owners nationwide over the past five years but it cannot meet the country's actual financial needs for road maintenance, said the Ministry of Transport.

According to Lao Dong newspaper, since it was established in 2013, the fund has contributed 65% to the country's total investment in road maintenance.

In 2017 alone, the fund is expected to collect over VND7 trillion. Thanks to the number of vehicles having risen in recent years, road maintenance fee collection revenues have increased 106-255% annually.

However, the fund can only meet 45% of the country's actual demand for road maintenance, with the balance coming from the State budget.

According to the Ministry of Transport, as of 2012, Vietnam had about 280,000 kilometers of road. Most of the roads have deteriorated and are narrow, causing traffic accidents and jams.

Since the road maintenance fund was established, road maintenance nationwide has improved. Some 65% of the road maintenance fund is distributed to localities to do road repairs and upgrades.

However, many localities have cut their own budget for road maintenance after their projects are financed by the fund. Besides, complicated procedures for capital disbursement have resulted in slow and poor maintenance.

Taxi firms in Hanoi launch apps to compete with Uber and Grab

Many traditional taxi firms in Hanoi have launched their mobile taxi booking apps and cut fares to compete with Uber and Grab ride-hailing companies.

To provide customers with a wide range of options, taxi firms like Sao Hanoi, Ba Sao Taxi and VIC Taxi have put into use their own apps allowing customers to book taxicabs via websites, Facebook Messenger, texting services and hotlines, among others.

In particular, Linh Trang Traserco Co Ltd has cooperated with VTC Pay to operate LB Car app which customers can use to pay taxi fares by QR code.

Other taxi firms also have their own apps and websites like Thanh Cong Taxi with thanhcongtaxi.com and ThanhCong app, Taxi Group with TaxiGroup app, and Noi Bai Taxi with noibaionline.vn.

In addition to technology reform, traditional taxi firms have also cut their fares to attract more customers.

A number of taxi firms have reduced taxi fares for the route from inner-city districts to Noi Bai International Airport to VND150,000-180,000 (US$7-8) per ride since June 2017. Meanwhile, Uber's current fares for this route range from VND205,000 to VND250,000.

Uber earlier planned to cut fares for this route to VND150,000 per ride. However, Uber drivers strongly opposed the plan, saying that such fare cut will significantly reduce their incomes.

A representative of Noi Bai Taxi said thanks to the application of technology, especially mobile apps, traditional taxi firms can now optimize their operation, reduce costs and offer competitive fares.
  
VNA/VNS/VOV/SGT/SGGP/TT/TN/Dantri/VNEVET