The domination of many foreign companies in the Vietnamese market has been featured in funny paintings by a local blogger, attracting great attention from the public.
Just several hours after being posted on Facebook, the paintings of Blogger Cabonara Nguyen went viral and shared by many big fan pages.
The pictures in different sectors help viewers see how hard Vietnamese companies are competing with foreign rivals as well as their failure in the domestic market.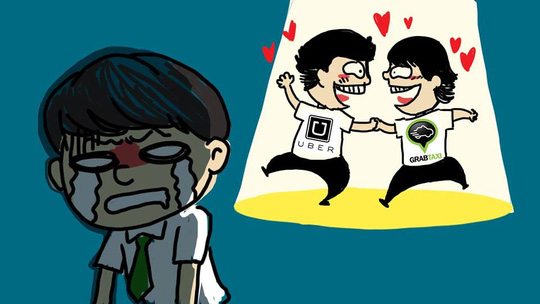 Mai Linh Group is facing various difficulties in the competition with Uber and Grab taxis.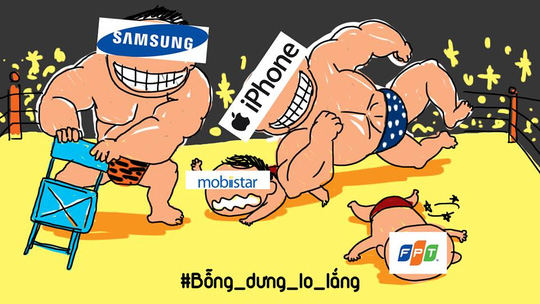 Age-old Vietnamese cellphone brand Mobiistar has been defeated by giant Apple; meanwhile, FPT Mobile has left the race.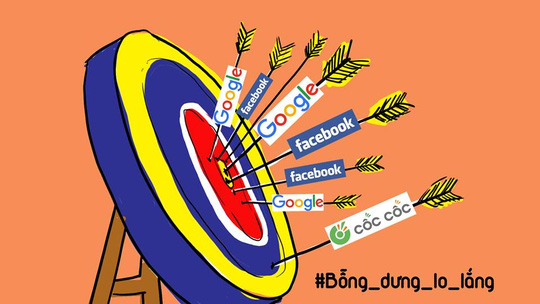 Freeware web browser Coc Coc in the race with Google, Facebook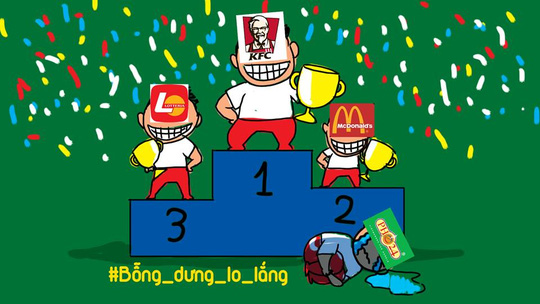 The domination of foreign food brands such as KFC, Lotteria and McDonald's over local Pho 24 brand in the Vietnamese market.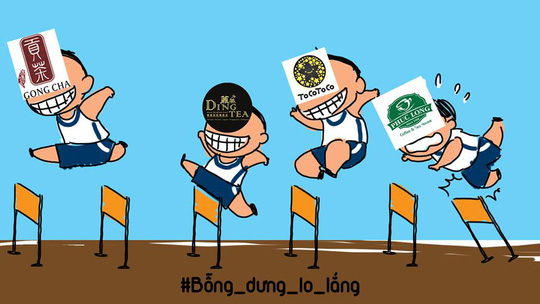 Whether Phuc Long coffee and tea can be strong enough to stay firm amid the boom in foreign drink brands?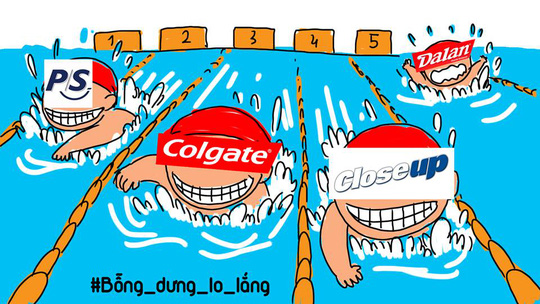 Da Lan toothpaste has given their floor to rivals Colgate and Closeup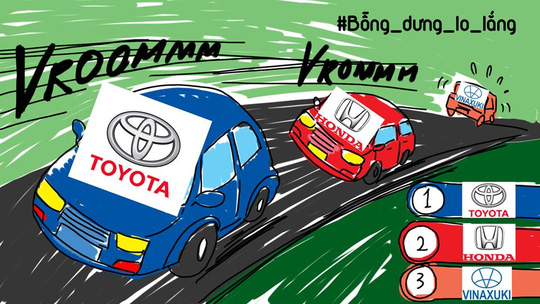 Vinaxuki with the Made-in-Vietnam car dream has failed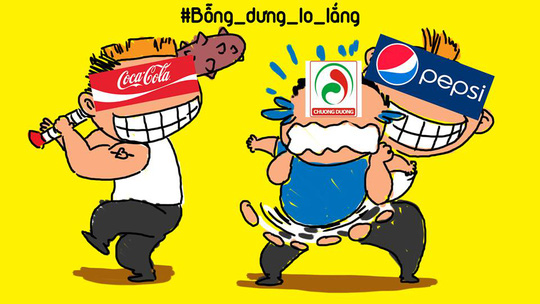 Chuong Duong beverage products failed in the competition with Coca Cola and Pepsi in the local market.
Dtinews