It's been more than two years since the Law on Housing and the Law on Real Estate Business came into effect at the beginning of July 2015. 
Vietnam's real estate market has seen a host of significant changes to overseas investment, which have opened up a great many opportunities for both local and foreign investors.
In early August, Prime Minister Nguyen Xuan Phuc chaired a meeting to discuss the proposed Law on Special Administrative-Economic Zones (SEZs) and changes to the Land Law regarding the foreign ownership of property. If the draft is approved, the leasehold for foreign home ownership will be extended from 50 years to 99 years.
Foreign interest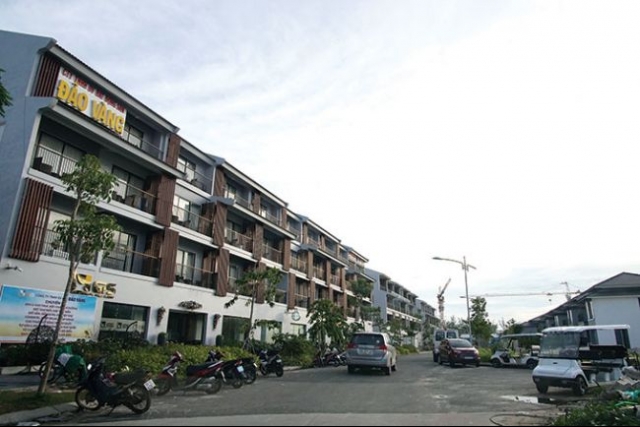 The latest figures from the Housing and Real Estate Market Management Agency at the Ministry of Construction reveal that 750 foreigners have been issued land use rights certificates (also known as red books) to date. 
According to some industry insiders, the number of overseas investors has fallen well short of expectations. Nevertheless, Mr. Nguyen Khanh Duy, Director of Housing Sales at Savills Ho Chi Minh City, said that legal procedures for foreigners to purchase real estate have generally received positive feedback from both vendors and buyers after nearly three years of implementation.
Only Ho Chi Minh City's real estate market, however, has seen thousands of successful transactions with foreign customers over the last two years, not all of which have resulted in the purchaser receiving a red book as yet, and many projects have reached the ceiling on foreign ownership this year, shortly after sales opened, according to Savills. 
For example, "one project located in the prime location of District 2 opened for sale in the second stage, and the quota for foreigners of 30 per cent was quickly reached," said Mr. Duy.
Similarly, among transactions conducted by CBRE Vietnam in the first half of this year, foreigners accounted for 59 per cent. 
Foreign buyers are now more confident and diversified, in which those from Singapore, Taiwan, South Korea, and Hong Kong are the most active. 
According to Savills Vietnam, products attracting international buyers are mainly in the high-end segment and meet requirements regarding project quality, have relevant services in consultation and sales, and can be leased out. 
Many foreign customers have expressed an interest in the real estate market in major cities, especially Ho Chi Minh City, Hanoi, and Da Nang, but the number of red books issued to foreign organizations and individuals buying houses in Vietnam is low compared to customer interest and demand. 
"Foreigners not knowing the legal procedures in Vietnam and some local administrations not being familiar with foreigners have been noted as barriers," Mr. Duy said. 
New opportunities
In that context, the new draft law is considered a good sign and puts focus on how the local real estate market may change. 
Apart from changes to leaseholds, the draft law will also allow the mortgaging of assets associated with land use rights at foreign credit institutions. 
Prime Minister Phuc has agreed to create an institutional framework that transcends existing laws and minimizes the application of business investment conditions in special zones, to attract investment into such zones.
Mr. Nguyen Manh Ha, Chairman of the Vietnam Real Estate Brokerage Association, pointed out that the foreign ownership leasehold of 99 years is not necessarily new. 
"Under Decree No. 99/2015, foreigners can own houses for 50 years and have the right to an extension of no more than 50 additional years," he said. 
"The difference between the current regulation and the draft law is that foreigners will not have to seek an extension to have leaseholds for 99 years."
There are now around 36 second home projects in Vietnam providing more than 7,000 units, according to Mr. Rudolf Hever, Director of Savills Hotels Asia-Pacific. 
Moreover, more than 17,000 units are expected to be launched within the next three years, though the number of completed projects remains limited compared to the existing projects on sale, he said.
Therefore, with the aim of making SEZs internationally competitive and becoming a growth driver, some leaders have proposed creating mechanisms to ensure fair, transparent, and sustainable investment and business operations that match international regulations, expanding the market and tackling barriers to investment and operations. 
Vietnam had 18 SEZs with 325 industrial zones as at the end of 2016, and the government has agreed to establish three more: Van Don in northern Quang Ninh province, Bac Van Phong in south-central Khanh Hoa province, and Phu Quoc Island, off the coast of the Mekong Delta's Kien Giang province. 
"This draft law is in line with international practice, creating a preferential policy for special economic zones," Mr. Le Hoang Chau, Chairman of the Ho Chi Minh City Real Estate Association (HoREA), told VET.
The draft law expresses the government's willingness to continue to promote the country's attractiveness for overseas investment. 
"Expectations are high that when the draft law comes into effect, the residential market will blossom," said Mr. Jonathon Clarke, Director of Capital Markets & Investment Services at Colliers International Vietnam. 
"Foreigners have always been cautious about putting their money down but improvements to clarity and transparency together with the longer leasehold will only speed up their decision-making and aid further investment from abroad."
Mr. Neil MacGregor, Managing Director of Savills Vietnam, said that other measures the government could consider to support the property market would include increasing the existing proportion of units in a given project that a developer can sell to foreigners and ensuring that title documents are issued promptly to both Vietnamese and foreign buyers. 
"When similar announcements have been made previously, official guidance has been slow to follow, and we hope that guidance in this case will be issued promptly," he said.
Holding promise
Once approval is forthcoming, the draft law would affect the development of the real estate market at these SEZs. 
As an emerging member of the coastal residential market, increasing numbers of Vietnamese investors have shown an interest in investing in Phu Quoc Island's real estate market over recent years, with a series of million-dollar projects appearing in the hospitality sector. 
Leading Vietnamese developer Vingroup has invested in the Vinpearl Resort Phu Quoc complex in the north of the island, which includes the five-star Vinpearl Paradise Villas, Vinmec International Hospital, and Vinpearl Safari Zoo. 
The Sun Group, meanwhile, owns a number of resorts, condotels, and entertainment facilities in the south of the island. 
In the island's west, the BIM Group, another large Vietnamese developer, has invested in two major projects: Phu Quoc Marina, a resort and a recreation complex with total capital of $180 million, and the InterContinental Phu Quoc Long Beach Resort & Residences. 
At the same time, the CEO Group has also been operating a range of projects, including the five-star Novotel Phu Quoc Resort, Novotel Villas, the Sonasea Shopping Center, and most recently, Best Western Premier Sonasea Phu Quoc, which is to be completed by the end of 2018 with investment of around $66 million.
Phu Quoc Island is now seen as an ideal destination thanks to supporting policies from local authorities, such as tax exemptions, alongside infrastructure improvements, a new international airport, and more reliable electricity and water supplies. 
According to the draft law, Phu Quoc will be prioritized for investment to become a center for trade, high-end services, and international procurement. 
In addition to applying the general incentive mechanisms for SEZs, Phu Quoc will also be subject to a number of separate mechanisms, such as raising the level of allowances from 30 per cent to 50 per cent of the basic salary for workers on the island.
Van Don and Bac Van Phong, meanwhile, are expected to achieve results similar to Phu Quoc Island.
"SEZs will create more opportunities and lure more of those sitting on the fence to jump into the Vietnam market. Depending on how many SEZs are available for consideration, such competition will play to the further advantage of potential investors."
Mr. Jonathon Clarke, Director, Capital Markets & Investment Services, Colliers International Vietnam
 "The resort segment will be a strength for investors if this draft law on SEZs is approved, because the potential of SEZs is still high in the context of tourism being designated by the government as being a key economic sector."
Ms. Vu Thi Lan Anh, Deputy General Director, CEO Group
 "These changes indicate the government's willingness to continue to promote Vietnam's attractiveness in foreign investment and the maturity of the property market compared with regional peers."
Mr. Neil MacGregor, Managing Director, Savills Vietnam
VN Economic Times