VietNamNet Bridge - The Vietnamese stock market has never made such big leaps as it has in the last few months. The prices of a number of stocks have climbed to an all-time peak, enriching businesses.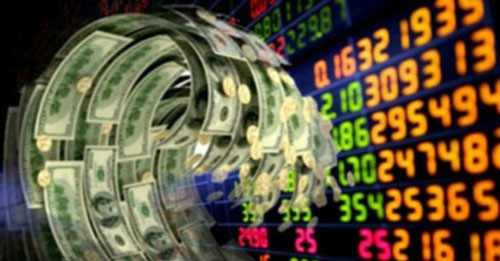 HPG shares of Hoa Phat Group, for example, on six occasions reached a new record high this month. Prior to that, HPG witnessed a long price escalation period which lasted six months. The share price has increased from VND26,000 to VND38,000.
This has helped Tran Dinh Long, the president of the group, stay firmly in the fourth position on the list of the richest stock billionaires. With the amount of HPG shares he is holding, Long now has stock assets worth $630 million. 
Analysts predicted that Long may become the next Vietnamese dollar billionaire. To date, Trinh Van Quyet, president of FLC, Pham Nhat Vuong, president of Vingroup, and Nguyen Thi Phuong Thao, CEO of Vietjet, have become dollar billionaires.
Like shares of steel and building material companies, Long's HPG has benefited from the real estate market which is busy thanks to the strong capital flow stimulating the economy.
The impressive business performance and record high steel price have helped HPG prices escalate. The domestic steel price has increased sharply by 20 percent since the beginning of the third quarter in accordance with the price increase in the world market.
On September 19, foreign investors' net purchases reached 900,000 HPG.
Banks' and securities companies' shares have also been hunted thanks to the good business performance in the third quarter of the year. 
Banks' and securities companies' shares have also been hunted thanks to the good business performance in the third quarter of the year. 

Banks are attractive in investors' eyes thanks to efforts to push up lending, while securities companies benefit from a bustling stock market.

The warming economy also has helped the price of construction, real estate and retail companies gain new levels.

The price of MWG shares of The Gioi Di Dong, the largest mobile phone distribution chain, has soared by 50 percent in the last six months, from VND80,000 to VND114,000 per share.

Nguyen Duc Tai, president of The Gioi Di Dong, is now the seventh richest stock billionaire with VND5.3 trillion worth of MWG.

In general, securities companies say that the stock market has good prospects in the long run. Foreigners continue to pour money into Vietnam's stocks and international financial institutions say that share price increases in emerging markets has just begun, and that the price could increase by twofold thanks to enterprises' good business performances.

The VN Index increased to 807.87 points on September 18, while the HNX Index rose to 105.13 points. Upcom Index fell to 54.54 points. 251 million shares were traded.
RELATED NEWS
Big money flowing into VN stock market
Vietnam's stock index hits 9-year high
Kim Chi