Viet Nam spent US$24.12 billion importing machines, equipment, tools and spare parts in the first eight months of this year, marking a year-on-year increase of 33 per cent.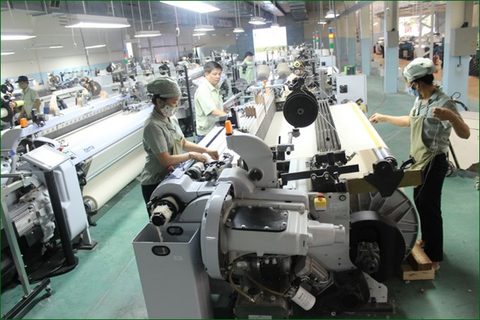 This was reported by the Ministry of Industry and Trade.

South Korea has overtaken China to become the largest supplier of machinery, equipment, tools and spare parts to Viet Nam, with a turnover of $7.67 billion, up 112.4 per cent over the same period last year, the ministry said.

The import turnover from China was $7.24 billion, up 24.5 per cent year on year.

The increase in the import of these items is aimed at serving the production and disbursement of investment projects, said the ministry.

According to data from the Ministry of Planning and Investment's Foreign Investment Department, it is estimated that by July 20, the foreign direct investment projects disbursed $9.05 billion, increasing by 5.8 per cent, compared with the same period last year. 
The import mainly focussed on processing and manufacturing, so that the demand for imported machinery, equipment, spare parts, and iron and steel increased.

In addition to this, several power plants also increased the import of machinery and equipment for energy projects.

Thus, by the end of August, Viet Nam ran a trade deficit of more than $21 billion from South Korea and about $18.2 billion from China. 
VNS