The Ministry of Planning and Investment has proposed to remove as much as 3,000 unnecessary business conditions that cause extra costs for many businesses.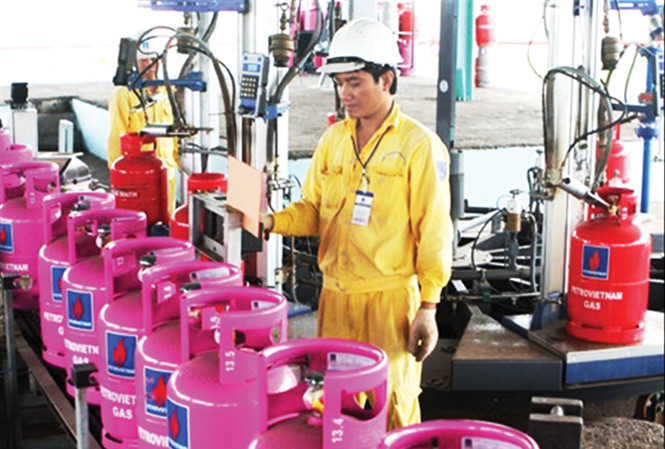 Many petroleum firms face difficulties because of too many business conditions.
Nguyen Thi Thanh Hai, representative of VN Gas-Dak Lak Company said they had filed complaints with every state agency and the Vietnam Chamber of Commerce and Industry (VCCI), about the difficulties they had with Resolution 19 issued in 2016 about trading liquefied petroleum. 
"We have just opened the business in 2014 but the resolution required at least 100,000 cylinders and a 300-square-metre storage. The cost is too much for small companies," she said.
Dozens of firms have filed complaints to the VCCI about this resolution such as Tan Tai Gas Company and Minh Chanh Company. Dau Anh Tuan, head of the Legal Department of the VCCI said according to the resolution, only eight firms were able to import and export the petroleum and 35 firms could be given distribution permits as of March.
"The VCCI is proposing to scrap unreasonable conditions so that firms can grow," he said.
Statistics from the Central Institute for Economic Management show that firms had to pay VND14.3trn (USD630m) a year for various time-consuming tests. There are fees for design appraisal and building permits, and numerous fees when they go into operation. The Central Institute for Economic Management suggested scrapping 16 conditional businesses including 3,000 business conditions.
Nguyen Dinh Cung, head of the Central Institute for Economic Management, said when the Ministry of Planning and Investment built the Investment Law in 2014, there were only 243 conditional businesses. Now more than 4,200 conditions have been listed.
Firms must meet many requirements in order to export rice and they can't share the risks. According to Cung, these conditions will only hinder the rice industry and Vietnam can only export low-quality rice.
"State agencies can't only apply changes to specific cases but carry out a comprehensive change in the management, the system," Cung said. "In order to build a rice brand, we must start from small businesses and have a manageable production process."
Even though there are positive changes in the business conditions, the business environment in Vietnam still has a long way to go in order to be on par with the environment in Indonesia, Malaysia, Philippines, and Thailand.
The Ministry of Planning and Investment has submitted the proposal to the government.
Dtinews