VietNamNet Bridge - The Central Group from Thailand has poured money into supermarkets, home appliance distribution chains, hotels, fashion shops, export and wholesale, and is developing 160 shops/supermarkets. And it is now harboring a plan to build a 200-500 room hotel in HCMC.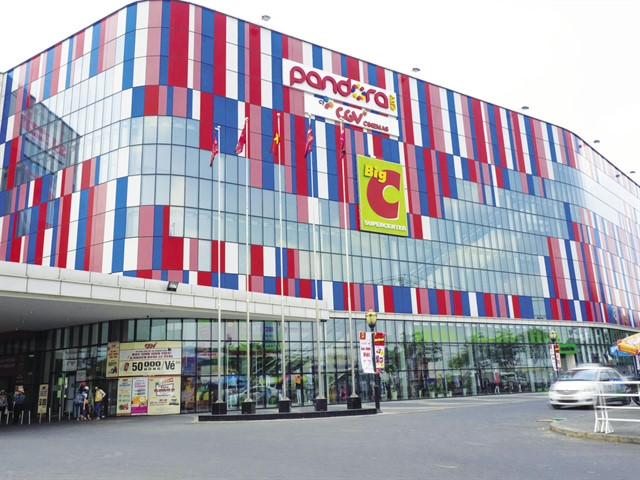 Joining the market in July 2011, Central Group has become familiar to many Vietnamese.
The conglomerate is present in six business fields and has been continuously investing in the country. 
In late 2014, Central Group opened two Robins fashion centers in Hanoi and HCMC, where the products of famous brands are displayed, though Thai products are dominant. 
In January 2015, Power Buy, a subsidiary of Central Group, bought a 49 percent stake of NKT, the company which owned Nguyen Kim home appliance distribution chain, with 21 supermarkets throughout the country.
Later, the Thai giant surprised the public when taking over Lan Chi, a retail chain with supermarkets mostly located in rural areas, which did not catch the attention of foreign investors. The takeover showed Central Group's ambition of reaching every corner of the Vietnamese market.
The conglomerate stated it will spend 17 billion baht, or $511.7 million, to expand its operation in Vietnam in the next five years.
In April 2016, Central Group stirred up the public when defeating TCC group (Thailand), Lotte (South Korea), Aeon (Japan), Masan and Saigon Co-op (Vietnam) in competition to buy Big C Vietnam from the French owner.
After taking over Big C Vietnam, the Thai giant began restructuring the management of the chain. It has reported an 11 percent increase in Big C's revenue in July and projected the 20-30 percent annual growth rate in Vietnam.
In May 2016, Zalora Vietnam backed by Rocket Internet, was transferred to Nguyen Kim, where Central Group holds a 49 percent stake. Meanwhile, Zalora Thailand was also sold to the group. Each deal was worth $10 million.
In the field of fashion, besides Robins, it also does trade with the brands of SuperSports, Crocs and New Balance through its subsidiaries and franchise to Vietnamese partners.
Central Group is also the conglomerate which brings Marks & Spencer (M&S) to Vietnam and manages Komonoya. It has announced a plan to open tens of Komonoya shops and 20 M&S centers more by 2020.
In the field of hotels, Central Group owns Centara Sandy Beach Resort, a 4-star facility in the central city of Da Nang.
As such, just after a short time, Central Group developed four shopping centers, 27 sports shops, 30 fashion shops, 1 hotel, 21 home appliance retail centers, 1 e-commerce channel and 13 supermarkets.
The conglomerate stated it will spend 17 billion baht, or $511.7 million, to expand its operation in Vietnam in the next five years.
RELATED NEWS
What can Thai's Central Group expect from Vietnam?
Central Group acts to complete Big C acquisition in Vietnam
Mai Thanh