In late August, Vietnam Posts and Telecommunications Group (VNPT) and Electricity of Vietnam (EVN) will divest their capital in three major companies with a total charter capital amount of VND1 trillion ($44 million).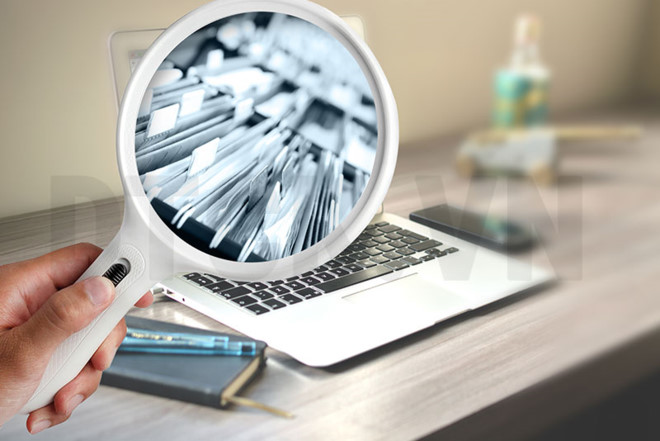 Saigon Postel Corporation
On August 29, VNPT will sell all 10.26 million of its shares, equal to 8.53 per cent of all outstanding shares in Saigon Postel Corporation (SPT), at the starting price of VND12.487 ($0.55) per share.
SPT was founded in 1995 and operates mainly in telephone, internet, and postal services. SPT's direct business units includes Saigon South Telephone Centre (SST), S-Telecom, and Saigon Post (SGP), among others. SPT's charter capital is currently VND1.2 trillion ($52.8 million), with seven major stakeholders controlling 77.08 per cent of the total stakes.
Reports showed that SPT has made profit in recent years, however debts from the S-Fone mobile network project (which ceased operations in 2012) has kept the company short on capital for operation as well as expansion. By the end of 2016, SPT's accumulated loss was more than VND100 billion ($4.4 million).
Due to years of difficulties, SPT's revenue comes primarily from exploiting existing resources. As such, the company's resources, including the domestic and international transmission network, are dwindling.
In 2016, SPT reported a revenue of VND804.1 billion ($35.4 million) and pre-tax profit of VN38.8 billion ($1.7 million), slight increases compared to 2015, meeting 80 and 26 per cent of its targets, respectively. This year, the company targets the revenue of VND1 trillion ($44 million) and pre-tax profit of VND150 billion ($6.6 million), similar to 2016.
EVN Finance JSC
EVN Finance JSC was founded in 2008 to arrange and manage capital for EVN's electricity projects and to provide other professional financial services. The company's current charter capital is VND2.5 trillion ($110 million), 15 per cent of which is owned by EVN, 8.4 per cent by An Binh Commercial Joint Stock Bank, and 1.8 per cent by Refrigeration Electrical Engineering Corporation.
EVN is planning to divest all its capital in EVN Finance, equivalent to 37.5 million shares, on August 18 at the starting price of VND14,133 ($0.62) per share.
In the last two years, EVN Finance's after-tax profit figures were VND134.9 billion ($5.94 million) and VND165.5 billion ($7.28 million), respectively. In the first quarter of 2017, it reported a profit of VND117.7 billion ($5.18 million), meeting almost 59 per cent of the annual target VND200.5 billion ($8.82 million).
At the end of the first quarter of 2017, EVN Finance's total assets was 19 trillion ($836 million), but its total liabilities amounted to VND16 trillion ($704 million), accounting for 80 per cent of total assets and over five times as much as its stockholders' equity (VND3.1 trillion - $136.4 million).
A Vuong Hydropower JSC
On August 22, EVN is expected to auction 7.51 per cent of its charter capital (5.66 million shares) at A Vuong Hydropower JSC, currently held by five of its subsidiaries, starting at VND17,000 ($0.75) per share.
A Vuong Hydropower JSC has a registered charter capital of VND1.12 trillion ($49.28 million), and by the end of 2016, its actual contributed capital was VND750.5 billion ($33.02 million). The A Vuong Hydropower project is located in the central province of Quang Nam, with a capacity of 210MW, and the total investment of VND3.87 trillion ($170.32 million).
Additionally, the company also invested in other hydropower projects, such as Song Bung 3A, Song Bung 4A, and Dak Pring 2 Hydropower.
A Vuong Hydropower's revenue comes mainly from selling commercial electricity. In 2015 and 2016, the company reported VND603 billion ($26.53 million) and VND597 billion ($26.27 million) in revenue with VND143 billion ($6.29 million) and VND122 billion ($5.37 million) in after-tax profit, respectively.
Its financial targets for 2017 are VND573 billion ($25.21 million) in revenue and VND124 billion ($5.5 million) in pre-tax profit, decreasing 4 and 3.5 per cent, respectively, compared to 2016 targets.
In the first quarter of 2017, A Vuong earned a revenue of VND187 billion ($8.23 million), pre-tax profit of VND94.2 billion ($4.14 million), and after-tax profit of VND92.8 billion ($4.08 million). Its total assets were $2.3 trillion ($101.2 million) and stockholders' equity was VND1.14 trillion ($50.16 million), including VND341.5 billion ($15.03 million) in undistributed profit.
For the third quarter and second half of 2017, many securities companies, such as SSI, PHS, and BSC, have recommended investors to pay attention to the divestment of state-owned enterprises and enterprises with large state ownership. Among the three divestments mentioned above, it is predicted that VNPT's divestment from SPT will have difficulties attracting investors.
In fact, earlier this year, Ho Chi Minh City Party Committee Office has auctioned all its shares at SPT at the starting price of VND13,412 ($0.59) per share, but was unsuccessful as only a single investor participated in the auction.
VIR