The Ministry of Finance has appointed Le Hai Tra as new acting chairman of the Ho Chi Minh Stock Exchange (HOSE), starting August 14.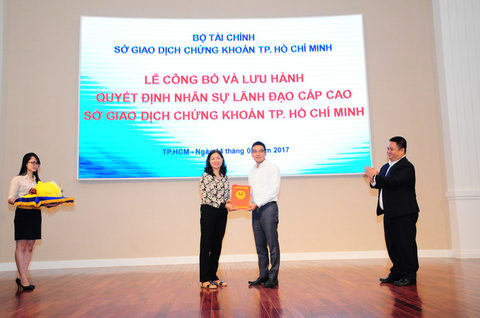 Le Hai Tra (right) has been named the new acting chairman of HoSE. 
Prior to this, Tra was a member of the board of directors and deputy general director of HoSE.
Tra replaces Tran Van Dung, who has become chairman of the State Securities Commission.
Tra holds a Master's degree in Finance-Administration from the Kennedy School at Harvard University and has spent 20 years working in the financial sector. 
VNS