Fish exports insignificantly affected by U.S.'s new rule
The Food Safety and Inspection Service (FSIS) of the United States has announced to inspect all shipments of tra fish from Vietnam under a mandatory inspection program starting from August 2, one month earlier than planned. However, the new rule has not left significant impact on Vietnam's tra exports to America.
According to FSIS's new regulation, all Vietnamese tra shipments entering U.S. soil must be presented at the United States Department of Agriculture (USDA)'s official import inspection establishments (i-houses) for its personnel to check quality, safety, packaging and others.
When FSIS made this announcement, Vietnamese fish exporters expressed concern that there would not be enough i-houses in the U.S. for inspecting a great volume of fish entering America at the same time.
A leader of Vinh Hoan Corporation, a leading fish exporter in Vietnam, said USDA's i-houses might be overwhelmed, leading to long queues. This is a big problem as the U.S. will not complete its cold storage system until 2018. 
However, speaking to the Daily, chairman of Hung Vuong Corporation Duong Ngoc Minh said Vietnamese fish exports to the U.S. have not been significantly affected since FSIS's new regulation came into force a week ago.
According to Minh, FSIS's decision to enforce the new inspection regulation one month earlier than planned is aimed at better preparing for the change.
Truong Dinh Hoe, general secretary of the Vietnam Association of Seafood Exporters and Producers (VASEP), said up to now, the association has not received any complaints from exporters.
Hoe said Vietnam's tra fish exports to the U.S. were previously managed by the Food and Drug Administration (FDA) and that 10-30% of the shipments were inspected by FDA depending on exporters.
Data of VASEP shows that the country's tra fish exports in the first half of 2017 totaled US$836 million, down 0.3% compared to the same period last year. Of this figure, exports to the U.S. accounted for US$176.4 million, a 5.7% year-on-year decline.
According to VASEP, the fall in first half fish exports to the U.S. resulted from high anti-dumping tariffs rather than FSIS's new regulation.
There are currently 14 eligible firms exporting tra fish to the U.S. but only three of them – Hung Vuong, Vinh Hoan and Bien Dong – frequently export the fish to this market.
Business to shift to e-receipts next year - draft decree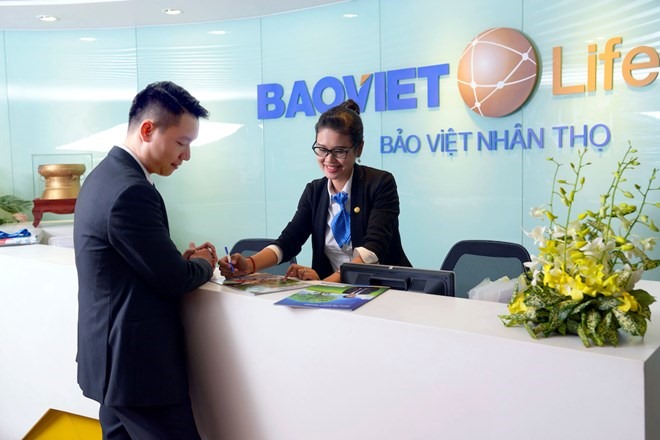 From next year on, enterprises would not be allowed to print receipts or buy receipt forms, but to switch to using e-receipts, according to a draft decree prepared by the Ministry of Finance.
The draft decree, which will replace Government Decree 51/2010/ND-CP if passed, requires businesses to use electronic receipts, except for some particular cases where they can buy receipt forms from tax authorities before they shift to using e-receipts.
Since 2010, enterprises have been allowed to print their own receipts. Only some businesses have still been required to buy receipt forms issued by the taxman.
The ministry has proposed enterprises immediately switch to using e-receipts if they currently do tax declarations online or use electronic banking services and signatures.
New enterprises could also use e-receipts as long as they meet requirements. They would have to register and regularly send data to the tax authority through a web portal.
Tax authorities will continue printing receipt forms for those in need until next June.
Data shows 60% of receipts in the economy are printed by businesses using e-receipt software.
For some particular products and services that use stamps, tags or tickets as receipts, the tax authority will provide special print receipts.
Receipts printed before 2018 can still be used but enterprises would have to gradually convert to using e-receipts, according to the draft decree.
Supermarkets and shopping malls can use receipts printed by cash registers but they have to send data to the tax authority on a regular basis.
The Ministry of Finance's draft decree might be approved by the year-end, said Bui Van Nam, general director of the General Department of Taxation. It is expected to make a huge change in receipt management, create a national database that can help stop the use of fake receipts or the sale of receipts, the biggest tax problem.
Sawaco borrows VND3.65 trillion to fund major water supply plan
The Bank for Foreign Trade of Vietnam (Vietcombank) and the HCMC Finance and Investment Company (HFIC) yesterday agreed to lend VND3.65 trillion to Saigon Water Corporation (Sawaco) to fund a major water supply plan, Nguoi Lao Dong newspaper reports.
Sawaco will use the money for 11 projects to make sure all city residents will have access to clean water supply.
Tran Van Khuyen, chairman of Sawaco, said the city's daily water output is 24 million cubic meters.
At the signing ceremony, HCMC vice chairman Tran Vinh Tuyen said that the loan with an annual interest rate at 8.5% would help the city implement its infrastructure development program.
Sawaco should improve water quality control, reduce water losses and make tap water drinkable, Tuyen added.
EWEC Trade, Investment, Tourism Fair opens in Da Nang
The East-West Economic Corridor (EWEC) International Trade Investment and Tourism Fair kicked off in the central city of Da Nang on August 11.
Nearly 200 businesses and organisations from localities nationwide and such foreign countries as South Africa, Thailand, Laos, Cambodia, Myanmar, Hungary and Indonesia are showcasing their products and services in the fields of electricity, electronics, information technology, furniture, interior décor, handicrafts, hotels and restaurants at nearly 350 booths.
A workshop on cooperation and the development of services on the EWEC and art performances will take place during the six-day event.
Memoranda of Understanding on cooperation between businesses are also expected to be signed within the framework of the fair.
Vice Chairman of the municipal People's Committee Tran Van Mien said that the fair offers a chance to promote trade, investment and tourism of the EWEC. 
It is of significance for participating enterprises to seek partners, develop business and production and promote their products to consumers, he added.
The EWEC is an economic development programme initiated to promote the development and integration of four Southeast Asian countries: Myanmar, Thailand, Laos, and Vietnam. The concept was agreed upon in 1998 at the Ministerial Conference of the Greater Mekong Subregion (GMS), organised in Manila, the Philippines. The corridor became operational on December 12, 2006.
It was created based on a road stretching 1,450 km across Myanmar, Thailand, Laos and Vietnam, from Mawlamyine in Myanmar to Da Nang in Vietnam, and is one of the key economic corridors in the GMS, which aims at deepening integration and trade and investment links, and reducing poverty in the region.
Condotel workshop conflicted on supply and demand
The supply of condotels to the market in 2016 actually failed to meet demand or bolster existing tourism infrastructure, Mr. Nguyen Ngoc Thanh, Deputy Chairman of the Vietnam National Real Estate Association (VNREA), told at a workshop entitled "Condotel Market and Fears of Oversupply" held by VET on August 10 in Hanoi. Many others held views contrary to the name of the workshop.
As at the end of 2016, condotels had become a strong investment trend, led by Nha Trang, Da Nang, Phu Quoc Island, Thanh Hoa, and Quang Ninh.
Experts and representatives of developers agreed at the workshop that condotels have been found around the world for some time but only been developed in Vietnam for about two years but have become a trend among investors.
Mr. Thanh added that the model has many new features as regards trade and business. "Condotel investments will not use bank loans, they will attract social capital," he added. "Investment will therefore see the risk shared, create sustainable development, and be linked with tourism activities."
Meanwhile, Ms. Huong Tran Kieu Dung, Deputy Chairwoman of the Board of Management at the FLC Group, said that condotels reflect the development of Vietnam's tourism sector and show no signs of saturation at the moment.
In 2010, foreign visitors to Vietnam stood at more than 5 million and had doubled by 2016, with the constantly increasing figure being a major driving force. "FLC aims to develop resort properties associated with tourism infrastructure," said Ms. Dung. "There are many condotel projects in Vietnam but FLC chooses its own path in potential markets where supply is limited."
Regarding legal issues, Ms. Vu Thi Lan Anh, Deputy General Director of the CEO Group, told the workshop that authorities should provide detailed guidance on purchasing condotels and securing ownership certificates for investors.
She added that foreigners not being allowed to buy condotels is a limitation. "They are attractive to foreigners, including those working in Vietnam and those overseas," she said. "If the government adopted more open policies for foreigners, it would help to capitalize on foreign development capital."
Similarly, Mr. Nguyen Manh Ha, Chairman of the Board of Management at Phu Quy Land, said the company has worked with customers from South Korea, Hong Kong, and Singapore, and they are very much interested in Vietnam and its real estate resort products but the legal framework is problematic. "An open legal corridor should be proposed for foreigners to develop condotels and exploit economic potential," he added.
Applications for Australia's Direct Aid Program open on Aug 15
The Australian Embassy in Hanoi will open applications for the Australian Government's Direct Aid Program (DAP) grant round 2017-2018, for projects in northern Vietnam and also in central Thua Thien Hue province.
Grants of up to AU$60,000 ($47,000) are available to NGOs, community groups, and other not-for-profit entities to undertake small-scale development projects focusing on the economic empowerment of disadvantaged communities and groups.
In 2017-2018, the Hanoi DAP will prioritize higher value projects and those that take an innovative approach to a longstanding development challenge.
DAP is a small grants program funded from Australia's foreign aid budget. It has the flexibility to work with local communities in developing countries on projects that reduce poverty and achieve sustainable development consistent with Australia's national interest. It sits alongside Australia's longer-term country and multilateral development strategies and with its wide geographical reach plays an important role in supporting local community efforts towards poverty reduction across the globe. DAP projects cover a range of sectors, such as education, health, water and sanitation, environmental protection, women's empowerment and gender equality, supporting people with disabilities, economic livelihoods, food security, and human rights.
The DAP in northern Vietnam is an extremely competitive program. Applications must meet the requirements detailed in the DAP Guidelines and comply with the requirements in the application form. The deadline for submitting applications (online) is Friday September 29.
Applicants are required to read the Guidelines and complete the application forms for the Hanoi 2017-2018 DAP grants. Applicants can choose to fill in an application form either in Vietnamese or English, at https://dap.smartygrants.com.au/DAPHanoiEnglish2017-18 for English and https://dap.smartygrants.com.au/DAPHanoiVietnamese2017-18 for Vietnamese. For queries about DAP or the application process, please contact Dap.Hanoi@dfat.gov.au or (024) 3774 0116.
The Australian Consulate General in Ho Chi Minh City administers DAP in Vietnam's south. Please visit http://hcmc.vietnam.embassy.gov.au for further details. For further information about Australia's development assistance to Vietnam, please visit http://dfat.gov.au/geo/vietnam/development-assistance/Pages/development-assistance-in-vietnam.aspx.
Serious congestion frustrates commuters on southern Vietnam expressway
A congested expressway in southern Vietnam is frustrating travelers who depend on the thoroughfare to ease their commute.
The construction of Long Thanh International Airport in the namesake district in Dong Nai Province, about 40 kilometers from Ho Chi Minh City, is causing bumper to bumper traffic in the area.
The most serious of these congestion problems takes place on an expressway connecting Ho Chi Minh and Long Thanh, with commuters finding themselves trapped in hours-long gridlock each weekend.
According to an observation by Tuoi Tre (Youth) newspaper reporters, endless lines of vehicles stretched endlessly down the expressway beginning at the Long Phuoc toll station in District 9.
"We pay a toll for the expressway just to be caught in traffic jams even more severe than on regular roads," a car driver complained.
Truck drivers who depend on the route also complain that the bottleneck is causing them to fall behind schedule.
During the weekend, it usually takes an hour to travel the three-kilometer section, Nguyen Van Phu, a regular commuter, added.
While the designated speed of the expressway is 120km per hour, traffic jams often slow vehicles to no more than 10km per hour.
Congestion also occurs at the road's entrance near the An Phu traffic knots, the meeting points of Luong Dinh Cua, Mai Chi Tho, and Nguyen Thi Dinh Streets in District 2.
According to the Vietnam Expressway Services Engineering JSC (VEC E), the number of vehicles traveling on the expressway in the first half of 2017 increased by 17 percent year-on-year.
That number means that 43,000 vehicles per day are using the roadway on weekends and up to 73,000 on major holidays, such as the Lunar New Year, placing immense pressure on the traffic infrastructure.
Bottlenecks often occur at five hotspots along the road, including the Long Phuoc toll station, the An Phu traffic knots, Long Thanh Bridge, and two more, VEC E said.
Speaking with Tuoi Tre, Nguyen Bon, an official from the Dong Nai Traffic Safety Committee, attributed that main reason for the congestion to the unsuitable placement of toll stations along the expressway.
Several measures have been proposed to combat the problem but a suitable solution has yet to be agreed upon by authorities and local citizens.
In late 2016, the Vietnam Expressway Corporation (VEC), which owns VEC E, suggested that toll rates be decreased during off-peak hours and increased during peak-hours.
According to Mai Tuan Anh, chairman of VEC's board of directors, the Ministry of Transport did not approve the solution.
Another petition by VEC E to detour vehicles to another route received negative feedback from commuters who noted the new route would have been much longer and still congested.
Several temporary solutions have also been mobilized to alleviate the issue, said Nguyen Viet Tan, director of VEC E.
Le Minh Triet, director of the Management Center of Saigon River Tunnel, said traffic lights in the area will be reorganized at streets near the An Phu traffic knot in District 2.
The Ho Chi Minh City People's Committee also requested that the transport ministry spend VND1 trillion (US$43.7 million) on flyovers and underpasses in the area.
Lilama to trade on UPCoM from Aug 16
Vietnam Machinery Erection Corporation (Lilama) will start trading 79.7 million shares on the Unlisted Public Company Market (UPCoM) from August 16, two years after its initial public offering in 2015.
The shares, to be traded under the code LLM, will have a reference price of VNĐ15,000 (66 US cents) per share on the first trading day, the Hà Nội Stock Exchange announced.
Of the 79.7 million shares registered for trading, 20,800 ESOP shares (stocks offered to employees in an employee stock ownership plan) are subject to transfer restrictions.
Founded in 1960, Lilama used to be wholly owned by the construction ministry. The corporation was equitised in 2015, with 35.55 million shares being put up for sale, but only around one million shares were sold at VNĐ10,362 per share.
Since April 2016, Lilama has been operating as a joint stock company. The construction ministry remains its biggest stakeholder, holding 97.88 per cent of its charter capital of VNĐ887.2 billion as of April 26, 2017.
The heavy engineering company and its subsidiaries design, engineer, construct and install industrial plants in Việt Nam. They are also engaged in equipment, technology, tank, steel structure manufacturing, and undertake projects in the areas of thermal power, cement, ship-building and engineering.
Lilama's main business is Engineering, Procurement and Construction (EPC) contract activities, which account for 80 per cent of its total turnover. It has 14 subsidiaries and six affiliate companies.
The company posted an after-tax profit of VNĐ90 billion between April 6, 2016, and December 31, 2016.
Dong Thap draws 19 foreign direct investment projects
The Mekong Delta province of Dong Thap is running 19 foreign direct investment projects worth nearly 4.74 trillion VND (208.56 million USD), mainly in cattle feed, acquaculture, garment-textile and rice exports.
Wenzhou Hendy Mechanism & Plastics Co., Ltd. is the biggest project in the province with 953 billion VND injected in building a plastic factory in the province. It is followed by Mavin Austfeed joint venture company, which poured more than 675 billion VND into a cattle and aquatic feed plant. 
Director of the provincial Department of Planning and Investment Truong Hoai Chau said the province is willing to create the most favourable conditions for businesses to invest.
The locality has lured several big investors from Australia, China's Taiwan, Russia and the Republic of Korea in recent years.
It focuses on improving infrastructure at industrial clusters and devising policies to create a healthy business environment and better the quality of public services.
The province has also supported investors to process special farm produce such as rice, fruit and tra fish.
Local authorities have used clean land to attract foreign investors and upgraded and expanded roads to industrial parks to facilitate goods transporting.
A trade promotion conference is scheduled to take place in the province in November 2017.
Chinese market promising for Vietnam's shrimps as exports surge 30%
Vietnam's shrimp exports to China rose 30% in the first half of 2017, reaching almost US$283 million, making it a potential destination to replace the established markets where the export of Vietnam's seafood is struggling.
According to Vasep, an association of seafood producers and exporters, Vietnam's shrimp exports to China made a strong recovery in the second quarter, surging 57.6% following a fall of 3.9% in the three months previous.
In 2017 China imported over US$777 million worth of shrimp, mainly from Argentina and Vietnam, with respective rises of 224.3% and 176.7%, while its imports from Ecuador and India dropped by 48% and 27.6% respectively.
China's imports are mainly in the form of frozen warm water shrimp, followed by frozen cold water shrimp.
The proportion of warm water shrimp is stable, while that of cold water shrimp is on the rise, forcing Vietnam to compete with not only exporters in Asia but also with cold water shrimp providers from Argentina and Canada.
However, thanks the ASEAN-China Free Trade Agreement, Vietnam can enjoy tariff preferences when exporting shrimp to the world's second largest economy.
With a population of more than 1.3 billion people and a growing demand for high-quality food, China has become a promising market for seafood exporters in recent years.
It is projected that Vietnam's shrimp exports to China, in the second half of the year, will continue to grow given China's shrinking output as a result of its policy to boost imports for re-export.
In addition, the transport cost for the Chinese market is lower, while there are no technical barriers and unfair duty impositions as in the US market.
New circular to enhance banking supervision
The State Bank of Việt Nam (SBV) has issued a new circular on banking supervision to timely prevent and settle risks to banking operations.
Circular 08/2017/TT-NHNN, which will take effect from December 1, 2017, is also designed to prevent a banking crisis where sudden withdrawal of depositors spreads across the system of credit institutions and can lead to institutions' bankruptcy.
The circular states that banking inspection and supervision agencies will collect, synthesise and analyse information on supervised credit institutions to promptly prevent, detect and handle risks to banking operations.
The agencies will also consider and monitor the observance of regulations on safety of banking operations and other monetary and banking regulations of credit institutions.
The implementation of inspection conclusions, issuing warnings and making recommendations will be also included in the content of supervision.
The agencies will also analyse and assess the financial status, operation, governance and risk degree of credit institutions, besides annually ranking the institutions.
Further, the circular noted that the banking supervision must comply with current laws and ensure accuracy, objectivity, honesty, publicity and timeliness. It also required not obstructing the normal operation of supervised credit institutions.
The new regulation was issued after many cases of violation in the banking industry were uncovered.
According to SBV Governor Lê Minh Hưng, reports from the Ministry of Public Security showed that 95 economic cases in the banking sector were detected and prosecuted, with nearly 200 banking employees and officials being accused in the 2011-16 period.
Foreign exhibitors to attend VN's leading water expo
The 2017 Vietwater Expo and Forum, Việt Nam's leading international water supply, sanitation, water resources and purification event, will welcome the participation of 14 international pavilions.
The expo will be held at the Saigon Exhibition and Convention Centre (SECC), District 7, HCM City, from November 8 to 10, with more than 450 leading water players from 38 countries and territories and 14,000 trade visitors from all over the world expected to attend.
The ninth edition of Vietwater will be a platform for local and international enterprises to showcase their recent solutions and innovations, and learn from practical experiences in water supply, wastewater treatment and sewage management and operation as well as connect and source new products and equipment in all sectors of the water industry.
They will present a vast array of technologies and equipment in all segments of the water industry, including pumps, valves, bio-enzymes and water and wastewater treatment, as well as blowers, boilers, control system and cooling water treatment, along with desalination, filters, meters and pipes.
With support from the Việt Nam Water Supply and Sewerage Association and the Ministry of Construction, the event will be organised by UBM Asia. It is a part of the Water & Wastewater Industry Show series, which includes ASIAWATER, Myanmar Water, Thai Water and Water Philippines.
Private sector's business confidence keeps improving
A recent survey by the Vietnam Private Sector Forum has shown that the confidence of private business executives keeps improving, with the private sector increasingly asserting its important role in Vietnam's economic growth. 
Don Lam, VinaCapital General Director, said Vietnam has exerted efforts to improve the business climate, evidenced by higher rankings in surveys conducted by the World Bank. 
However, half of the surveyed enterprises confirmed that regulatory barriers, including overlapping, unclear and inefficient regulations, are hurting them, diminishing the sector's competitiveness. 
Ho Sy Hung, head of the Enterprise Development Agency under the Ministry of Planning and Investment, said over the past few years, the size of private enterprises has not improved, in terms of capital or the average number of employees, making it hard for them to invest in technology, machinery and fixed assets to reduce costs.
The failure to expand has also made cumbersome administrative procedures a bigger problem, such as inconsistency between the Law on Investment, the Law on Environmental Protection, the Land Law and the Construction Law. 
Hung admitted that enterprises, especially small and medium-sized ones, struggle to access loans and credit guarantees. He suggested offering loan packages with reasonable interest rates and transparent and simple lending procedures and diversifying banking products and services to increase access to capital. 
Economist Vu Dinh Anh said policies and mechanisms for the private sector must be based on the principle of "equality, no preference, respect and initiative". 
The results of the survey indicated that 63 percent of respondents plan to expand operations while 44 percent reported they have missed out on business opportunities due to legal barriers and market restrictions. 
Up to 37 percent of firms said their operations performed better in 2017 than in previous years while 43 percent of others expressed expectations that the economy will improve.
Vietwater 2017 kicked off in Hanoi
Vietwater Conference, one of the pre-show activities promoting the Vietwater 2017 exhibition and forum, has been kicked off with a line-up of leading water sector experts sharing experiences in water management in Hanoi.
Vietwater Conference took place on August 10, 2017, as part of the Vietwater 2017 exhibition and forum with the theme of improving the quality of water supply and sanitation services through innovation, upgraded technologies and effective utility management, which will be organised by UBM Asia on November 8-10, 2017 in Ho Chi Minh City.
At the conference, Nguyen Hong Tien, project director of Vietnam Water Supply and Sewerage Association (VWSA), told VIR that the potential of the Vietnamese water sector is huge, riding on the demand of 9.6 million cubic metres per day by 2020.
"Currently, Vietnam only meets about 8.5 million cubic metres ofthis, therefore, investments will be important for the water sector, especially in technology as well as infrastructure for processing and the operation of water supply and drainage," Tien said.
He added that Vietnam should invest in and upgrade to modern water treatment technology as well as environmentally friendly, energy-saving, and adapt to climate change to study and apply new technologies to prevent water quality degradation and salt intrusion.
Additionally, Vietnam should also apply technology and smart devices in the management as well as operation of water supply systems, along with building control and monitoring central systems in order to manage the quality and water sources, water treatment, pipelines, and equipment.
According to Vo Duy Quy, deputy general director of Vucico Vietnam, the country should further control the discharge of wastewater, and then build more water treatment facilities in order to minimise chemicals in wastewater.
Hanoi's taxation agency shares policies with Japanese businesses
The Hanoi Taxation Department shared information about tax policies of Vietnam and Hanoi in particular with the Japanese firms operating in the capital city during a seminar on August 10. 
Speaking at the event, Deputy General Director of Taxation and Director of the Hanoi Taxation Department Nguyen The Manh said the event aims to promptly deal with arising obstacles in the process of adopting tax policies targeting the Japanese enterprises. 
Several Japanese investors spoke of tax policy flaws involving transfer pricing, franchising, added value tax software, corporate and individual income tax, and special consumption tax. 
A representative from the Japan Business Association in Vietnam said the association will continue acquiring Japanese firms' feedback on tax policies and working behaviours of tax officials and cadres to report to the Hanoi Taxation Department. 
In recent years, the Japanese businesses' revenue to the Hanoi's State budget has accounted for nearly 30 percent of the total paid by foreign-invested ones. In 2016, Japanese firms contributed 4,819 billion VND (209.5 million USD) to the city's budget. The figure rose to 2,854 billion VND (124 million USD) in the first half this year, up 23 percent annually. 
Under a scheme on developing Hanoi's economy in the context of carrying out Vietnam-Japan free trade agreements until 2020, the city asked departments, agencies, and the taxation sector to reform administrative procedures by improving the quality of tax filing and payment, making it easier for Japanese enterprises to do business in Hanoi.
Vietnam Aquaculture Expo & Forum to open in Can Tho
Nearly 120 domestic and foreign fisheries firms will join the Vietnam Aquaculture Expo & Forum at the Can Tho International Exhibition Fair Centre in the Mekong Delta city of Can Tho from October 25-27. 
The event will be co-hosted by the Directorate of Fisheries, the Vietnam Fisheries Society, the municipal branch of the Vietnam Chamber of Commerce and Industry and the UMB Corporation, with nearly 4,000 guests taking part.
At a press conference in Ho Chi Minh City on August 10, Vice Director of the Directorate of Fisheries' Department of Science, Technology and International Cooperation Vu Duyen Hai said the event affords participants a chance to choose advanced technologies to improve fisheries output, quality and processing.
On display will be farming equipment, fisheries feed and manufacturing equipment, processing and packaging lines, among others. 
Issues regarding varieties quality, epidemic diseases, aquaculture technology, processing and export, markets, services and sustainable development will also be discussed. 
As part of the event, the Mekong Chef 2017, themed "Festival of Vietnamese tra fish and trade promotion", will be held with a view to introducing processed tra fish from professional chefs at home and abroad to visitors. 
The organising board will partner with the municipal Department of Agriculture and Rural Development and the centres for agricultural encouragement of 13 Mekong Delta cities and provinces to bring farmers to the event.-
Vietnam's shrimp exports to China surge 30 percent in first half
Vietnam's shrimp exports to China reached 282.9 million USD in January-June, representing a year-on-year rise of 30 percent, according to the Vietnam Association of Seafood Exporters and Producers (VASEP).
The association forecast further growth in shrimp export to China, a key market for many Vietnamese shrimp exporters, this year.
According to VASEP, the market holds numerous opportunities for Vietnamese seafood businesses, as it has a large population and big demand.
In addition, China imports shrimps for not only domestic consumption but also export to other countries.
However, VASEP noted some difficulties facing Vietnamese exporters as China requires processing plants to have Chinese–granted codes and be included in a list of exporters approved by China in order to export their products to the market.
At the same time, the Chinese market has continuously raised requirements for product quality over recent years.  
The VASEP suggested Vietnamese enterprises focus on improving the quality of products to make inroads in the market.
China is now the fourth biggest importer of Vietnam's aquatic products, after the US, EU and Japan.
Banyan Tree Group explores investment in Ha Giang province
The Banyan Tree Group conducted a fact-finding tour to the northern mountainous province of Ha Giang from August 8-10 to study the building of super luxury hotels in the locality.
After visiting popular destinations in Ha Giang, the group showed special interests in areas of Nam Dam Lake in Quan Ba district, and Ma Pi Leng Pass in Meo Vac district.
At a working session with local authorities on August 10, Director of the group's project Phan Chi proposed the province build roads to these selected areas and hand over clean land to investors as well as ensure the provision of electricity and water and support the group to build resorts according to local architectures.
Secretary of the provincial Party's Committee Trieu Tai Vinh and Chairman of the provincial People's Committee Nguyen Van Son revealed a plan to build a global geological park at Dong Van Karst Plateau approved by the Prime Minister in April 2017.
The scheme is significant to the development of the plateau – which was recognised as a member of the Global Network of National Geoparks in 2010, becoming Vietnam's first geological park and the second in Southeast Asia, they said. 
The officials added that Ha Giang is coordinating with the McKinsey & Company Vietnam Limited to speed up the building of a tourism development plan for the park and Ha Giang city through 2025, with a vision to 2035.
Ha Giang has also been improving the business environment to attract both domestic and foreign investors, they said and pledged to create the best conditions for enterprises to do business.
Banyan Tree is an international group established in 1994 in Singapore, specialising in management and development of resorts, hotels and spas in Asia, America, Africa and the Middle East region.
It successfully carried out an 875-million-USD project to build the Laguna Lang Co resort complex in the central province of Thua Thien-Hue in 2009 with the first phase completed in April 2013.
Petrolimex, BSR join hands to sell Dung Quat Refinery's products
The Vietnam National Petroleum Group (Petrolimex) signed an agreement with the Binh Son Refinery and Petrochemical Co Ltd (BSR) on August 10 on cooperation in boosting sales of petrol products produced by Dung Quat Refinery.
In the deal, Petrolimex and BSR noted their wish to become each other's strategic shareholders through Petrolimex's purchase of BSR shares after BSR conducts equitisation and completes the Initial Public Offering (IPO). 
Petrolimex will give top priority to the sales of petrol, LPG and other petrochemical products made by Dung Quat refinery, which is operated by BSR. 
The two sides will collaborate to export Dung Quat's products to Laos and Cambodia. 
They will also consider possibilities of cooperation in the fields of insurance and transport. 
Addressing the signing ceremony, BSR Director General Tran Ngoc Nguyen said the company aims to make the IPO at the end of this year.
During more than 7 years in operation, BSR has produced and sold more than 47.2 million tonnes of products, meeting 40 percent of the domestic petrol demand. The company grossed total revenues of over 36 billion USD and paid over 7 billion USD to the State coffer, more than double the investment in the refinery. 
Meanwhile, Petrolimex is holding the largest share of the domestic petrol market.
Seminar discusses opening automobile industrial complexes in Vietnam
The Central Institute for Economic Management (CIEM) organised a seminar in Hanoi on August 10 to discuss the world's automobile industrial complexes and lessons for Vietnam, part of activities to realise the government's plan to turn the automobile industry into a key economic sector. 
Speaking at the event, CIEM Deputy Director Nguyen Thi Tue Anh said the domestic automobile industry remains underdeveloped due to small market, weak purchasing power and the lack of appropriate incentives. 
Experience from developed countries showed that Vietnam needs to rally resources, especially brainpower, capital and technology, to open concentrated automobile industrial complexes, with the supporting industry sector playing a crucial role in creating a value chain. 
Nguyen Thi Xuan Thuy from the Ministry of Industry and Trade's Institute for Industrial Policy and Strategy expressed her concern that the domestic automobile industry would face fierce competition from early 2018 when automobiles imported from the ASEAN member states are subject to zero percent tariff. 
Meanwhile, domestically-made cars still have their imported components subject to import taxes, resulting in their higher prices than those bought from Thailand or Indonesia. 
Economists said increasing the rate of locally-made spare parts in automobile manufacturing is an important, long-term goal of the Vietnamese automobile industry. 
Firms expressed wish that the government and concerned authorities would study and apply consistent and flexible policies so that they could outline specific orientations for growth.
PM urges focus on logistics sector

Prime Minister Nguyễn Xuân Phúc has asked the Ministry of Industry and Trade to co-operate with relevant agencies in the resolution of issues related to the logistics sector.
According to Decision No 200/QĐ-TTg, which was promulgated in February, the competitiveness of Việt Nam's logistics services is to be boosted by 2025, ensuring that logistics will become an important service sector in the economy.
The PM asked the ministry to lower logistics costs to 18 per cent of the country's gross domestic product (GDP) by 2025, thus improving the sector's competitiveness. This could help increase the competitiveness of the commercial sector in particular and the economy in general.
However, many big firms operating in the logistics sector have struggled to cut costs.
For example, the northern city of Hải Phòng should revise fees for the use of infrastructure, service facilities and public utilities at ports in the city. Last December, the city's People's Committee promulgated a resolution regulating fees for construction, infrastructure, service buildings and public utilities at ports. Under the resolution, individuals and organisations that have shipments stored at bonded warehouses must pay between VNĐ2.2million (US$97) and VNĐ4.8million ($220) per container, an increase of nearly 70 per cent on the previous level.
The new fees, which took effect from the beginning of this year, has increased the cost of implementing logistics services.
Nguyễn Tương, Deputy General Secretary of the Việt Nam Logistics Business Association said conditions related to logistics services still caused difficulties for businesses' development.
Based on the Law on Investment 2014, logistics has been a conditional business line, with the aim of creating a legal framework for State management agencies to effectively manage the services, according to Tương.
He said that if the transportation service providers had to pay high unofficial fees, this could considerably increase costs as transport accounts for up to 60 per cent of logistics costs.
He suggested that the Government should thoroughly implement Decision 200, focusing on four factors of the country's logistics service system. These include policies and regulations regulating the logistics sector, infrastructure, logistics providers and customers.
In addition, the Government should take measures to help the logistic service sector contribute 8-10 per cent to GDP, achieve a growth rate of 15-20 per cent and reduce costs to 16-20 per cent of GDP by 2025.
It also targeted to bring Việt Nam into the top 50 countries with developed logistics services.
According to the World Bank's ranking, Việt Nam is 64th out of 160 countries in the world and 4th in ASEAN after Singapore, Malaysia and Thailand in logistics development.
With the average growth rate of 16 to 20 per cent a year, logistics has been one of the service sectors with stable development in Việt Nam over the past few years.
Aquaculture show set for October
The country's premier international aquaculture industry show, Aquaculture Việt Nam 2017, will take place in the Cửu Long (Mekong) Delta Province of Cần Thơ in late October with an expected 4,000 visitors.
Seventy per cent of around 120 companies at the exhibition will be from Việt Nam, with the rest from other countries.
Project aims to improve competitiveness of Vietnam's exports
Prime Minister Nguyen XuanPhuc has approved a project on improving the competitiveness of Vietnam's exports to 2020 with orientation to 2030, with the aim of increasingthe added value of key products by 20 percent.
The project is expected to increase the quality and added value of advantageous products with the added value of agro-fishery products to be expanded by 20 percent by 2020. The proportion of the products will be raised in developed economies such as the EU, Japan and the Republic of Korea, while average export growth of goods will surge by 8 percent in the 2016-2020 period.
Prioritised products include rice, coffee, rubber, seafood and peppercorn, along with the group of the manufacturing industry such as apparel, footwear, furniture, telephones and components, computers, electronic products and spare parts. Other advantageous commodities are raw materials of garment and textiles, footwear, plastic and plastic products, fertilizers, and chemicals.
The project aims to re-organise production by transforming methods of production towards higher added values, and changing export models from intermediate export to direct ones and from FOB to CIF.
Besides, the project will develop the support industry for sectors having advantage in export, enhance the role of foreign invested businesses in improving competitiveness of Vietnam's exports, expand export markets and buildnational brand names. It will also target improving national competitiveness, cutting business costs while increasingbusiness competence, especially small- and medium-sized enterprises, and supporting firms in updating technology.
Support and encouragements will also be given to businesses in building export strategies, joining foreign production and distribution networks and global value changes, and fostering connectivity among raw material suppliers, producers, transporters and manufacturers.
Under the project, businesses will also be provided with market information, trade promotion, human resources training and legal consultations.
About 433 billion VND mobilised through G-bond auction
The Hanoi Stock Exchange (HNX) raised 433 billion VND (19 million USD) by auctioning off Government bonds (G-bonds) issued by the State Treasury on August 9. 
The amount included 300 billion VND (13.2 million USD) worth of five-year-bonds with interest rate of 4.6 percent per annum, 0.12 percent higher than the previous auction on July 19. 
Bidders also bought 133 billion VND (5.8 million USD) worth of 30-year-bonds with annual interest rate of 6.1 percent, down 0.12 percent from the previous auction on July 26. 
Meanwhile, there were no successful bids for 20-year bonds.
As of the beginning of this year, the State Treasury has raised more than 143.8 trillion through auctions at the HNX.
Nghe An IP to break ground in October     
The VND23 trillion (US$1 billion) WHA Hemaraj Industrial Park in the Nghe An central province's Southeast Economic Zone will break ground this October.
A representative from the Thailand-based Hemaraj Land & Development Public Co Ltd released the news on Wednesday at a meeting of Nghe An Province's leaders, Thailand's Board of Investment led by deputy secretary general Chokedee Kaewsang and 60 Thai firms.
The first phase of the project, which will cover a combined area of 3,200ha in the two districts of Nghi Loc and Dien Chau with rental contracts for 70 years, is expected to be put into operation in early 2018.
This project will be developed through a joint venture between Viet Nam-based Civil Engineering Construction Corporation No 4 (CIENCO 4) and Thailand-based Hemaraj Land & Development Public Co Ltd.
At the meeting, vice chairman of the provincial People's Committee Le Ngoc Hoa said the province has enhanced administrative reforms to provide the most favourable conditions for investors.
"Investors can find all information related to investment opportunities or licensing procedures from a single body under the province's Nghe An Centre for Investment Promotion and Development Consultancy," Hoa said.
Over 500 businesses attend food, beverage exhibition
More than 500 businesses from 20 countries and territories are taking part in the 21st International Exhibition on Food & Processing & Packaging Technology in Ho Chi Minh City from August 9-12.
The presence of new participating countries such as the Republic of Czech, Brazil, France and the United Arab Emirates is expected to draw more visitors.
Various kinds of products and new technologies in agro-forestry-fisheries, beverages, nutritious and medical food, food additives, and food preserving, packaging and manufacturing equipment are offered at the event.
Director of the municipal Department of Industry and Trade Pham Thanh Kien said the annual exhibition aims to promote trade among domestic and foreign businesses and enable them to expand market and transfer technology to develop the food and beverage industry.
The food and beverage processing industry has great potential in Vietnam. Being a tropical agricultural country, Vietnam has abundant resources – a significant input for the processing industry. 
The exhibition was first held in 1996. After 20 exhibitions witnessing significant and rapid changes in the market, from the initial purpose of serving consumers' basic needs, the food and beverage industry has become a sector with considerable market share accounting for 15 percent of the gross domestic product, and it will continue to grow.
VNA/VNS/VOV/SGT/SGGP/TT/TN/Dantri/VNEVET