VietNamNet Bridge - VNPost, EMS and ViettelPost, the big players in the forwarding market, are now faced with growing competition from smaller players such as giaohangso1.vn, tochanh.vn and giaohangnhanh.vn which are scrambling for market share.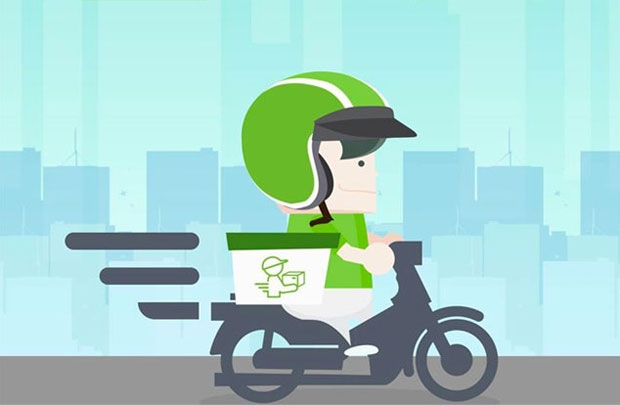 According to Euromonitor International, the revenue of the Vietnamese e-commerce market is expected to reach 2.4 billion euros by 2020. CEL Consulting believes the market would see a sevenfold increase in scale by 2020. 
Online retailers now need good logistics and transport solutions to expand their business scale.
A delivery company noted that in an urban area like HCMC with 8 million people, only 10 percent of the demand for private cargo transport is needed to make big profits. 
In order to obtain the 10 percent, delivery companies are competing on the speed of services. 
In an urban area like HCMC with 8 million people, only 10 percent of the demand for private cargo transport is needed to make big profits. 
Of these, delivering goods and collecting money are the most competitive. Grab Taxi has jumped into the market with Grap Express, offering very competitive fee of VND15,000 for the first 5 kilometers in the inner city. 

Uber has also joined the market and applied many solutions to compete with Grab.  Meanwhile, Ship S, AhaMove and Bagasus believe their costs are the most competitive because they deliver goods with 2-wheel vehicles.

However, forwarding companies also understand that the winners must be those who can settle different problems in the e-commerce ecosystem, including storehouses, logistics, sales and maintenance.

Therefore, anticipating that it will be stop losses by 2018, Giao hang nhanh has spent big money to set up three concentrated storehouses with the area of 1,600-1,700 square meters, and 100 storehouses in different provinces and cities (60-70 square meters for each).

Tran Ngoc Thai Son, managing director of Tiki.vn, said it had put two big storehouses in HCMC and Hanoi into operation to be sure that all goods undergo inspection and can be delivered to customers as quickly as possible.

If the competitiveness of forwarding businesses lies in e-commerce ecosystem, DHL eCommerce would have big advantages, though it is a newcomer. 

The strong points of DHL eCommerce are the prestige and experience of the holding company DHL, which has a large global network. With the facilities in airways, waterways and road, it can deliver goods within several days in first-class cities and 3-7 days in second-class cities.

However, the director of a Vietnamese company said it was unclear who will win the prize. DHL is strong in Hanoi, HCMC, Da Nang and some large cities, but it still depends on partners in other cities.
RELATED NEWS
E-commerce delivery market: patient players will win
COD payment method hurts retailers, shippers
Mai Thanh