Mergers and acquisitions (M&A) for financial institutions are luring in numerous domestic and international investors due to the attractiveness of the rapidly developing, US$26.55-billion consumer finance market.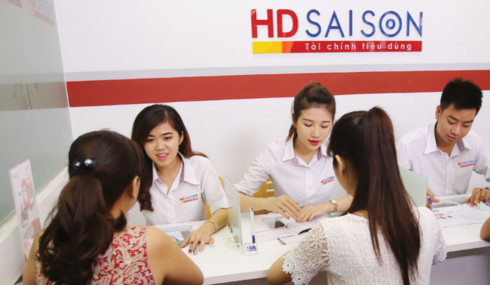 Foreign investors show interest
According to a source of VIR, after the takeover of ANZ Vietnam's retail business, South Korean Shinhan Bank is planning to acquire a financial institution in Vietnam. This plan is aimed at expanding its business in the Vietnamese retail banking sector.
In addition, the source revealed that not only Shinhan Bank, but two other Japanese investors are also negotiating to purchase 49% of the stakes in two different Vietnamese financial institutions.
At the end of last year, Shinsei Bank from Japan purchased a 49% stake in Mcredit, the consumer finance arm of Military Bank. Afterwards, MCredit was renamed MB Shinsei Consumer Finance Limited Liability Company.
Earlier, the State Bank of Vietnam (SBV) allowed Ho Chi Minh City Development Bank (HDBank) to transfer 49% of its capital in consumer finance company HDFinance to Japanese Credit Saison Co., Ltd.
After the completion of this sale, HDBank retains 50% of HDFinance. With 49% now belonging to Credit Saison Co., Ltd., and the last 1% to Ho Chi Minh City Securities Corporation (HSC), subsequently, HDFinance was renamed HD Saison Finance. 
Foreign investors' interest in domestic financial institutions show that they highly appreciate the potential growth of Vietnamese consumer finance. The statistics of StoxPlus, a leading financial and business information corporation in Vietnam, demonstrates that in 2016 the Vietnamese consumer finance market was valued at US$26.55 billion.
Especially, in recent years, the market has seen a very high annual growth rate of 30-40%. Economist Dinh The Hien said an overseas wave of investment is poised to hit domestic financial institutions in 2017 and some M&A deals would be implemented soon.
Notably, many M&A deals in the consumer finance market were implemented by various enterprises from Japan. 
Besides common cultural traits, it is believed that Japanese firms' experience in the retail sector and their cautiousness are necessary for the future development of Vietnamese financial institutions, which are very young and lacking in experience.
Domestics banks to follow trend
The increasing wave of domestic investment in financial institutions mainly derives from the restructuring policy for financial institutions of SBV. Up till now, there have been six M&A deals among domestic commercial banks and Vietnamese financial institutions.
However, most commercial banks' M&A deals were with domestic enterprises, except for MBBank, which dealt with Japan partners, and HDBank, which acquired a French-invested company in Vietnam. 
Thus, commercial banks are now looking for foreign strategic shareholders and the amount of stakes sold may be up to 49%.
Regarding FE Credit, VPBank does not have any plans to sell its stake in this financial institution as it has generated significant profit so far.
Also, the number of commercial banks aiming to develop consumer finance services seems to increase. In early 2017, Orient Commercial Joint Stock Bank (OCB) asked its shareholders about establishing a new financial enterprise or purchasing an existing one. 
Meanwhile, Asian Commercial Joint Stock Bank (ACB) has expressed interest in purchasing Post and Telecommunication Finance Company Limited (PTFinance).
Currently, the four biggest commercial banks in Vietnam—BIDV, Agribank, Vietcombank, and VietinBank—have yet to establish or conduct any M&A deal with financial institutions. 
In the past, BIDV did schedule purchasing a company in the consumer finance field, but the final decision was not made due to worries that the company may not be good enough. 
Regarding VietinBank, after the failure in merging with PGBank, it does not show any interest in establishing or purchasing another financial company.
Economist Can Van Luc said that many commercial banks can develop their consumer finance business without establishing or acquiring any financial institutions.
VIR