Korean convenience store chain GS25 plans to open its first store in Ho Chi Minh City this year, marking a foray in the Vietnamese retail market, where competition between convenience store chains is already fierce.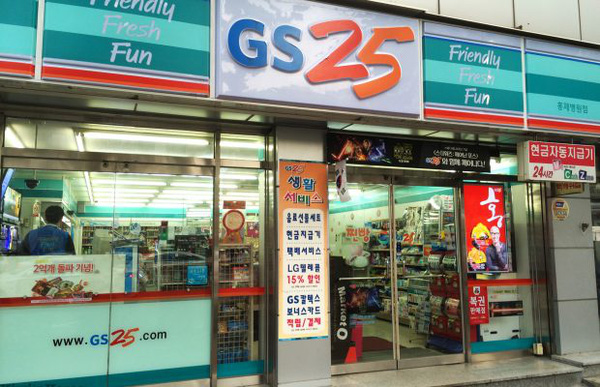 GS25 chose Vietnam as its first foreign market due to its development potential
According to newswire Korea Joongang Daily, GS Retail, GS25's parent company, has entered a co-operation with SonKim Group, SonKim Land's parent company, to establish a 30-70 joint venture in charge of operating local GS25 franchises in Vietnam.
GS Retail will later sign a master franchise agreement with the joint venture to receive royalties on trademark rights and operation. GS will earn dividends as a 30 per cent shareholder. 
The move marks its first step into a foreign market. GS25 expects that the store volume will increase to 2,500 within the next 10 years.
"GS25 received numerous requests from other countries, including China and some Southeast Asian countries, to expand our brand, however, after months of research, GS25 decided to select Vietnam for its largest potential for development," said a representative of GS25.
According to data from Vietnam's statistics agency, the country's local retail market was worth $118 billion last year, up 10.2 per cent from 2015. US consulting firm A.T. Kearney pushed Vietnam up five ranks in its global retail development index earlier this year, placing it at sixth. The report, published in June, said that convenience stores and mini-marts were the fastest-growing markets.
GS25's arrival contributes to extending the list of eleven existing convenience stores brands in Vietnam, including Vinmart+, Circle K, Shop & Go, B's mart, FamilyMart, and Ministop, as well as new comer 7-eleven. Of them, Vinmart+ and Circle K are considered the two biggest competitors.
2017 is expected to witness intense competition among different convenience store brands, as Vinmart+ plans to open more than 1,000 stores, while the rapidly expanding Ministop targets to open 800 stores, hoping to double this in the next year.
VIR