Indochina Airlines still owes VND30 billion (USD1.36 million) to its fuel provider after going bankrupt. Meanwhile, Air Mekong is also in debt.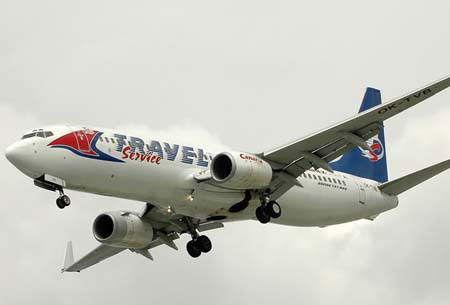 Indochina Airlines goes bankcrupt leaving big debts behind
Indochina Airlines owned by musician Ha Dung was licensed in May 2008 with a total investment capital of VND200 billion. In November 2008, it became operational, becoming the first Vietnamese private carrier.
However, just a year later, it was halted operations due to financial difficulties with a debt of more than VND70 billion.
According to wholly state-owned Vietnam Air Petrol Company Limited (Skypec), Indochina Airlines still owes it VND30 billion. 
A Skypec representative said Skypec had sued Indochina Airlines in late 2010 for failing to repay its debt. But in the first trial at the Hanoi People's Court, the carrier managing director, Ha Dung, was absent. After that, the case was sent to a court in the southern region where he was living, but it has not yet been settled until now. 
Besides Indochina Airlines, Air Mekong – owned by BIM Group's Chairman Doan Huu Viet, has also been in debt following bankruptcy.
Air Mekong had its first flight in October 2010 but then halted operations, claiming it was restructuring its fleet in March 2013. But in early 2014, the Ministry of Transport stopped the operations of Air Mekong Airlines due to its financial difficulties.
According to Airports Corporation of Vietnam (ACV), Air Mekong still owed the company VND26 billion (USD1.18 million) for providing services related landing areas.
dtinews