The Vietnam Steel Association (VSA) has proposed a limit be placed on foreign investment in steel projects making products that domestic enterprises are able to produce, with foreign investment only attracted for the production of steel that can't be produced locally, such as high-quality alloy steel for machinery production.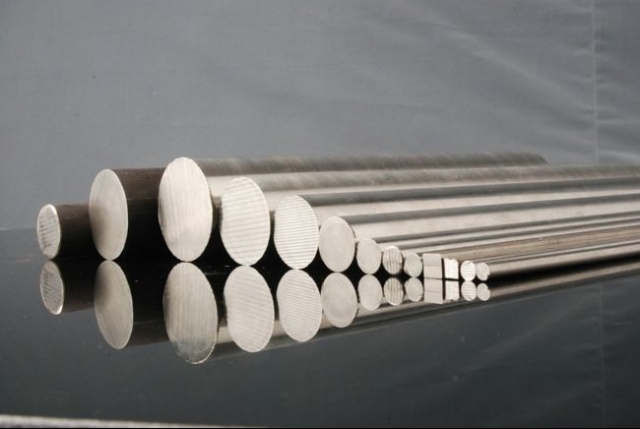 Steel has become an important industry for Vietnam, with output of over 17 million tons per year. The sector is now focusing on four main steel groups: construction steel, cold rolled steel, welded steel, and galvanized steel.
Figures from VSA show that the demand for stainless steel is on the increase, with imports last year reaching 700,000 tons. Only two local factories produce the steel: VSC-POSCO, with 100 per cent capital from South Korea, and the Vietnam's Inox Hoa Binh International Joint Stock Company, with total capacity of 300,000 tons per year.
Recognizing that Vietnam is an ideal destination for stainless steel, many Chinese investors are keen on establishing mills in the country. A Chinese investor recently expressed an interest in building a steel mill in southern Dong Nai province with a capacity of 300,000 tons a year.
VSA pointed out that with the development of the steel sector, domestic enterprises can afford to build large-scale projects with capacity of up to 6 million tons per year. Therefore, no more foreign investment should be attracted in the sector.
It believes the government should consider the right time to attract foreign investment and consider project scale and technology in order to ensure competitiveness in the market and control environmental pollution.
According to a recent report from the Ministry of Planning and Investment, many industries are in trouble, including the steel sector. Due to oversupply and strong penetration by Chinese producers, competition has become more intense.
The Ministry of Industry and Trade (MoIT) has therefore suggested that safeguard measures be applied in the steel sector. It also believes that Joint Circular No.58/2015/TTLT-BCT-BKHCN on the ministry and the Ministry of Science and Technology managing steel quality is not strong enough to guard against counterfeits.  
Vietnam's steel imports rose sharply last year, hitting a record high of 18.4 million tons worth nearly $11 billion, up 18.4 per cent and 7.2 per cent, respectively, against 2015.
Imports were mainly from China (accounting for 55.1 per cent), South Korea (12.8 per cent), and Taiwan (8.9 per cent).
VN Economic Times